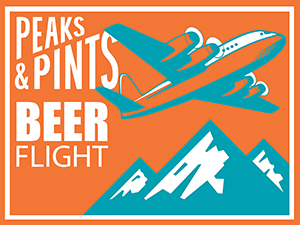 In the early 1980s, chemical engineer and homebrewer Will Kemper paid a visit to the brewmaster of the now-defunct Rainier Brewery in Seattle where he was told he couldn't open a brewery because he wasn't born into it. Good one. In 1984, Kemper, his wife, Mari, and Andy Thomas opened Thomas Kemper Brewery in Poulsbo, Washington. In 1992, Thomas Kemper merged with Hart Brewing, which went on to be Pyramid Breweries. The Kempers saw the ugly side of the business and became consultants with East Coast and international breweries. After a bunch of traveling, they moved back to Bellingham where they opened Chuckanut Brewery in 2008 — a convergence of technical and engineering concepts developed from more than two decades of professional involvement with craft brewing both home and abroad. They hired Josh Pfriem as their head brewer, who went on to open pFriem Family Brewers in Hood River, Oregon. In late 2016, Chuckanut transferred most of their production from their Bellingham brewery to a new 40-barrel production facility, Chuckanut South Nut, in Burlington. Late last year, Chucknut opened P Nut at 920 SE Caruthers St. in Portland in the busy Southeast Division neighborhood. Down the road the brewery has plans to expand their Burlington location for more tanks and a canning line. Today, Peaks & Pints suggests you take home Chuckanut cans in a to-go flight we're calling Peaks and Pints Pilot Program: Chuckanut On The Fly.
Peaks and Pints Pilot Program: Chuckanut On The Fly
Chuckanut Mexican Style Lager
4.3% ABV, 17 IBU
Chuckanut Brewery and Kitchen brewed its Mexican Style Lager for Tom Douglas Restaurants, which serves the beer at two of its restaurants: Brave Horse Tavern and Cantina Leña. The maltsters at Skagit Valley Malting Company created a specially malted batch of its popular Alba barley for this beer, giving it a lighter color and body, along with the lower ABV you would expect in a Mexican-style lager. Expect light sweet honey and grain notes with a touch of bitterness.
Chuckanut Kölsch German Ale
4.5% ABV, 22 IBU
Chuckanut Kölsch German Ale maintains a bitterness that is quite restrained, although the palate is light-bodied and bone-dry, with a soft malt flavor in the center giving way to a drying, slightly acidic finish. The flavor is big and full, bready, crisp, with a nice bite at the finish.
Chuckanut Helles
5% ABV, 20 IBU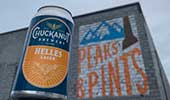 Chuckanut Helles has won gold medals from the NABA 2013, Washington Beer Awards 2013 and GABF 2011 with a silver from the NABA 2011. It has less hop flavor and bitterness than their Pilsner; the main highlight of the Helles is its bready, malty character. It's malty, balanced, easy-drinking character has earned it the sobriquet "liquid bread."
Chuckanut Vienna Lager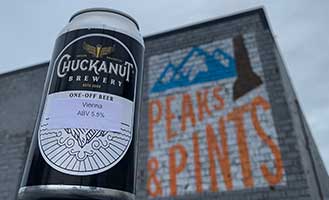 5.5% ABV, 22 IBU
Vienna lagers originated around Vienna in the mid-1800s, but its popularity faded until Austrian brewers who immigrated to Mexico created a following there. The Vienna lager is often closely associated with märzen and Oktoberfest styles, but historically the malt used for the Vienna was more highly kilned, leaving it with more light-roasted qualities. Chuckanut Brewery's multiple award-winning Vienna Lager is brewed with half Vienna malts creating a delicate amber lager with a slightly caramelized and toasted malt character balanced by a subtle hop presence for hints of yeast, slight herbal, spice and grass hops, finishing sweet and slightly dry.
LINK: Peaks & Pints cooler inventory
---