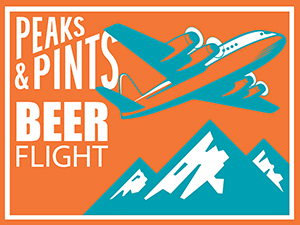 Back in the day, Peaks & Pints remembers buying a box of Barnum Animal Crackers — with the caged animals depicted on the box and the thin string from end to end — and on the box it read, "Do not eat if seal is broken." When we opened the box, sure enough, the seal cracker was split in two. We threw the box away. Today is National Animal Crackers Day and we're going to give the process another shot. For the uninitiated, Animal Crackers refer to a type of small cookie baked in the shape of circus or zoo animals, such as a lion, tiger, bear, elephant or harbinger seal. The most common variety is light-colored and slightly sweet due to honey, vanilla, buttermilk and almond extract in the recipe. We swear Animal Crackers have a light citrus — lemon and orange. Animal crackers first came to the United States in the late 1800s when the U.S. imported animal-shaped cookies from England. In 1902, animal crackers officially became known as Barnum's Animals and evoked the familiar circus train theme of the Barnum and Bailey Circus. Later that year, Nabisco designed the box with a string for the Christmas season to hang from the Christmas tree. In 2018, Nabisco released the characters from the cage of the train and set them free. The images on the side of the boxes now show the animals roaming freely in nature. In honor of the occasion, Peaks & Pints presents a to-go flight of beers that taste (?) like Animal Crackers — a flight we call Peaks and Pints Pilot Program: Animal Crackers On The Fly.
Side note: If you would rather skip beers that kind of taste like Animal Crackers, and rather eat the cookies and pair them with beer, they're so straightforward that you can almost pair them with any craft beer styles, including all the beers below.
Peaks and Pints Pilot Program: Animal Crackers On The Fly
Evil Twin Lemon Meringue
6% ABV
Peaks & Pints swears there's a touch of lemon in Animal Crackers. In fact, there are many lemon meringue recipes with Animal Crackers crust instead of Graham Crackers. Therefore, by some sort of beertheorem, Evil Twin Brewing's Lemon Meringue belongs in this flight. The fruited sour ale is brewed with lemon and marshmallow. OK, it's tart with sharp lemon but balanced well by the sweet marshmallow.
Wet Coast Cream Ale
5% ABV, 28 IBU
Of course Wet Coast Brewing brewed a cream ale. West Pierce Fire and Rescue firefighters turned brewers Bryan Copeland and Aaron Johnson have a love affair with the Prohibition era. Their Gig Harbor brewery is named after the 1932 presidential election where King, Pierce, and Spokane counties voted "wet," meaning those citizens voted for Democrat Franklin D. Roosevelt and his desire to bring back the drinkies, instead of Republican Pres. Herbert Hoover's desire to keep "the noble experiment," Prohibition. "Indeed, we use flaked corn in our recipe for crispness," explains Wet Coast Sales Executive Paul Whitcomb. "But, what makes our Cream Ale unique and special is the addition of honey malt. It has a honey-like sweetness while still being crisp and clean, which is a wonderful combination. Galena hops bring a bright citrus component to this crushable cream ale. Customers often say it reminds them of a cream soda in a way."
Heater Allen Marzen Lager
5% ABV, 23 IBU
Beer is a family business for Heater Allen, a lager brewery that opened McMinnville, Oregon, in 2007. "Heater" is Rick's wife Jan's maiden name, and "Allen" is his last name. He figures that you should always give your wife first billing. While Rick has little German heritage on his side of the family, most of Jan's family is of German descent. Their daughter, Lisa, who works for the brewery, is a true Heater Allen. In 2009, Lisa left a career in the wine industry to join her dad's two-man crew. Since Lisa came on the scene, Heater Allen has grown from a six-barrel to a 15-barrel brewhouse, producing a record 1,250 barrels of beer in 2017. Their Marzen Lager has toasted grain flavor with excellent residual sugar texture, a mild sweetness and light hop bitterness.
Occidental Maibock
7% ABV
It's Maibock drinking season, at least according to the Germans. Since 1614, the first kegs are tapped at Munich's Hofbräuhaus during the last week of April (obviously not this year) as they bid auf wiedersehen to winter and welcome the warming days of spring with a lager strong enough to withstand cooler nights but aromatic enough to match the flowering trees and budding plants outside. Maibocks (mai-, pronounced "my," is German for May), like other bocks (stout lagers) are malt-forward, full-bodied beers with a stronger alcohol content (6.3 to 8.1 percent). Occidental Brewing's Maibock hits the nose with sweet dough, mild honey, light toffee, a mild earthy bitterness, and a touch of lemon. It has a moderate sugary sweetness. Alcohol is a little noticeable on the finish.
LINK: Peaks & Pints cooler inventory
---