Peaks and Pints: Hair of the Dog Green Dot and Oyster Dome
Hair of the Dog Brewing Green Dot was nominated as a seventh seed in the Northern Oregon Region of the Peaks & Pints Tournament of Beer: NW Double IPAs, which runs now through April 24, 2021. Green Dot faces off with StormBreaker's Triple Double April 12. In the meantime, Peaks & Pints grabbed the Green Dot and climbed Oyster Dome on National Oysters On The Half Shell Day.
Hops: Hair of the Dog Green Dot
People have been making pilgrimages to Portland, Oregon for Alan Sprints' beer since the dark ages — back when hazy and sour beers weren't made that way intentionally. His Hair of the Dog Brewing is proud to be one of the first breweries in America specializing in the production of high alcohol, bottle conditioned beers as well as experimenting with the barrel aging process since 1993. Sprints calls his Green Dot a triple IPA, but it registers at 9.5 percent ABV, which is under the 9.9 percent restriction for the Tournament of Beer: NW Double IPAs. It's a frigging dense and chewy beer with citrus sweetness followed by insane piney bitterness. It's ridiculously smooth and easy to drink, and although its sweetness and bitterness are extreme, it somehow feels quite well balanced — except for that lingering sap.
Let's Break It Down: 9.5% ABV • Recipe is a mystery • In 1993, Sprints opened Hair of the Dog in Southeast Portland near the Brooklyn rail yards showcasing bold, boozy brews that push boundaries and blazed the trail for today's barrel-aged and bigger beers. • In 2010, Sprints moved Hair of the Dog to inner Southeast Portland's industrial warehouse district.
Hike: Oyster Dome Trail
From the Samish Overlook parking area on Blanchard Mountain, the trail heads down through a lush forest of Douglas firs and Western hemlock interspersed with some Western red cedar. But, don't get use to the decline. The trail has gentle switchbacks ascending the mountain for about a mile before it gets steeper at a large boulder field. There's a junction with a trail to Lily and Lizard Lakes, and the main Oyster Dome Trail winds a half-mile across multiple creeks before ending at the 2,025-foot summit. The view at the top still includes sweeping views of the San Juan Islands and Vancouver Island across the Salish Sea, with a bird's-eye view of Anacortes and the Skagit River to the left and the Taylor Shellfish Farms oyster beds below.
Let's Break It Down: 5-mile roundtrip • High point 2,025 feet • Elevation gain 1,050 feet, rated moderate • Blanchard Mountain, part of the Chuckanut range
Haps: Post-hike Celebration
Back at the Oyster Dome trailhead, we divvied up the Green Dot and agreed Hair of the Dog is not a brewery you can truly experience in just one visit because a majority of the beers have high ABVs. We also agreed it's cool how Sprints brews beer in a concrete egg that he calls "From the Stone." We discussed how Sprints draws inspiration from various people, including legendary beer writer Fred Eckhardt, whose name graces one of Hair of the Dog's best-known beers: Fred, a golden strong ale. We discovered oyster fishing and logging were the dominant industries in the Chuckanut area from the late 19th to early 20th centuries. Much of the forest on Blanchard is second-growth with giant stumps and logging artifacts on the trail.=
Highway: Getting There
Access to Oyster Dome is best from the Samish Overlook parking area on Blanchard Mountain. From I-5, take exit 240 (Alger) and head west on Lake Samish Road. Take the first left onto Barrel Springs Road and travel 0.6 mile, to where there is a sign reading "Blanchard Forest Block". Turn right on the dirt road and travel another 1.7 miles to a sign for "Samish Overlook". Turn left and pass through the yellow gate (open one hour before sunrise to one hour past sunset) and continue 2.2 miles to the Samish Overlook Day Use Area.
Tournament of Beer: NW Double IPAs
The public nominated 64 Northwest double IPAs for the Tournament of Beer: NW Double IPAs in February. Beginning April 2, through online voting on this website, Washington and Oregon double IPA drinkers will pick daily winners until the best double IPA in the Northwest is crowned April 24.
Our pre-Tournament hype will be different this year. No brewery research tour. No candid photos of bartenders pouring double IPAs for review. No hotel parties.
Instead, Peaks & Pints will preview the Tournament of Beer: NW Double IPAs by taking the 64 nominated double IPAs on hikes relatively close to where they were brewed. After all, a post-hike double IPA can quench your thirst and begin to rehydrate you, lubricate your senses and, like the act of hiking, help maintain sanity, balance and perspective. Oh, believe us when we say the hike is still paramount to the experience. If it wasn't, we'd skip the hike and just head to the taproom. Rather, Peaks & Pints is a big believer in hanging at the trailhead with our fellow hikers, divvying up a beer and discussing the hike, or whatever subjects, as we store away our gear.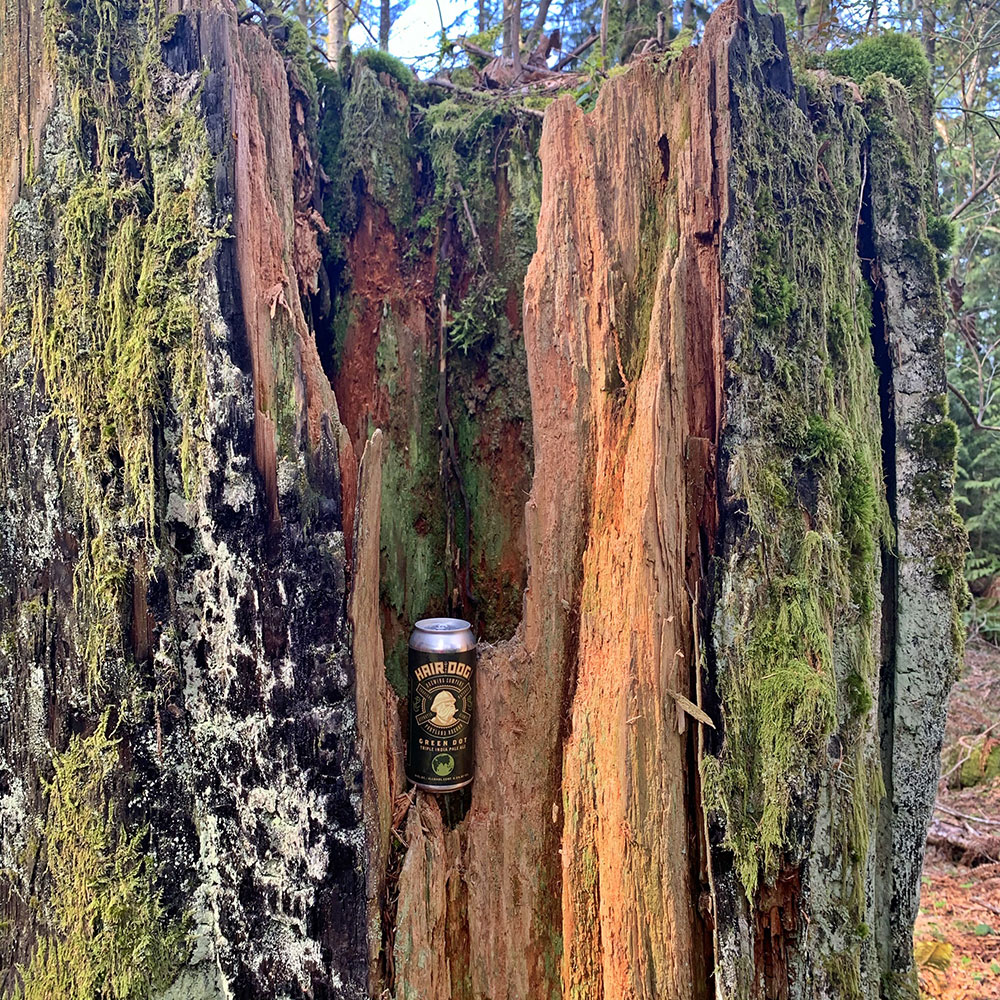 ---