Peaks and Pints gets Da Shootz and Victorian Country Christmas
PEAKS AND PINTS MORNING FOAM
Wednesday, Nov. 28, 2018 — John Stewart turns 56 today
Peaks and Pints Weather Guy has today's weather for Hoh River Trail in the Olympic National Park.
Today's Morning Foam was compiled while watching a party where the guests have an odd, flatulent way of pronouncing each other's names. …
PEAKS AND PINTS DRAFT HIGHLIGHTS TODAY
B-BOMB, Fremont Brewing: The annual bourbon barrel-aged winter ale B-Bomb has dropped. This year's release is aged in 8-12-year-old American oak bourbon barrels and is a blend of 9, 12, and 24-month old barrel-aged Winter Ale. B-Bomb achieves distinct bourbon, oak, cacao, leather, toffee and dark coffee notes from its extended barrel aging and barrel blending. 14%
FOUR CONTINENTS, Skookum Brewery: The Arlington, Washington's trans-continentally hopped IPA is hopped with Citra (North America), Mandarina Bavaria (Europe), Rakau (Oceania) and Southern Passion (Africa) for aromas of ripe citrus and tropical fruit followed by flavors of pithy citrus and mild pine. British Optic, German Spelt and flaked oats lay down a gentle and soft malt body. 6.6%
DA SHOOTZ!, Deschutes Brewery: The Bend, Oregon brewery has heard its name pronounced "Da-shootz" for so long they decided to name their new light pilsner, Da Shootz! It's an effervescent, crisp and pilsner with a light malt body and aromas of lemon and mango. 4%
CRAFT CHOICE CLICKABLES
Bob Pease, president and CEO of the Brewers Association, says iPhone is a bigger threat to beer than cannabis. "You used to go out to meet people, go out to a bar… now you just swipe right on your phone, you don't need to go anywhere," Pease told Beverage Daily.
pFriem Family Brewers completed a study of comparing their climate of Hood River to that of Brussels, Belgium. …
A pale ale infused with THC is now for sale in Washington's legal weed stores. While it technically isn't a beer — there's no alcohol in the drink — The Stranger writer Lester Black tried a sample of Tarukino's new Reeb "Bitter Barley Soda" he was convinced that it tasted just like a beer.
TODAY'S LOCAL STEW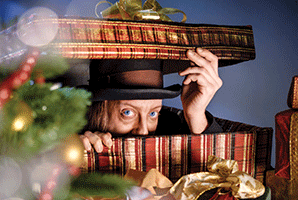 VICTORIAN COUNTRY CHRISTMAS FESTIVAL, Washington State Fairgrounds: The Washington State Fairgrounds will turn into a Christmas lover's wonderland for five days when the Victorian Country Christmas festival opens at 10 a.m. Holiday music will fill the air as live musicians stroll through a festive array of Christmas décor and animated displays. Visitors can shop all day as well as enjoy the shows and a vast array of food offerings. There are also two beautiful theaters with countless professional stage shows, a Singing Nativity and concerts. Through Dec. 2, 110 Ninth Ave. SW, Puyallup
COMEDY OPEN MIC, Tacoma Comedy Club: Held every Wednesday, the Tacoma Comedy Club Open Mic continues to be a viable launching pad for artists looking to break into the comedy scene. With so many hopefuls in the state, it's a huge opportunity for a beginner to perform on the same stage that's typically reserved for established acts. 8 p.m., 933 Market St., Tacoma
---