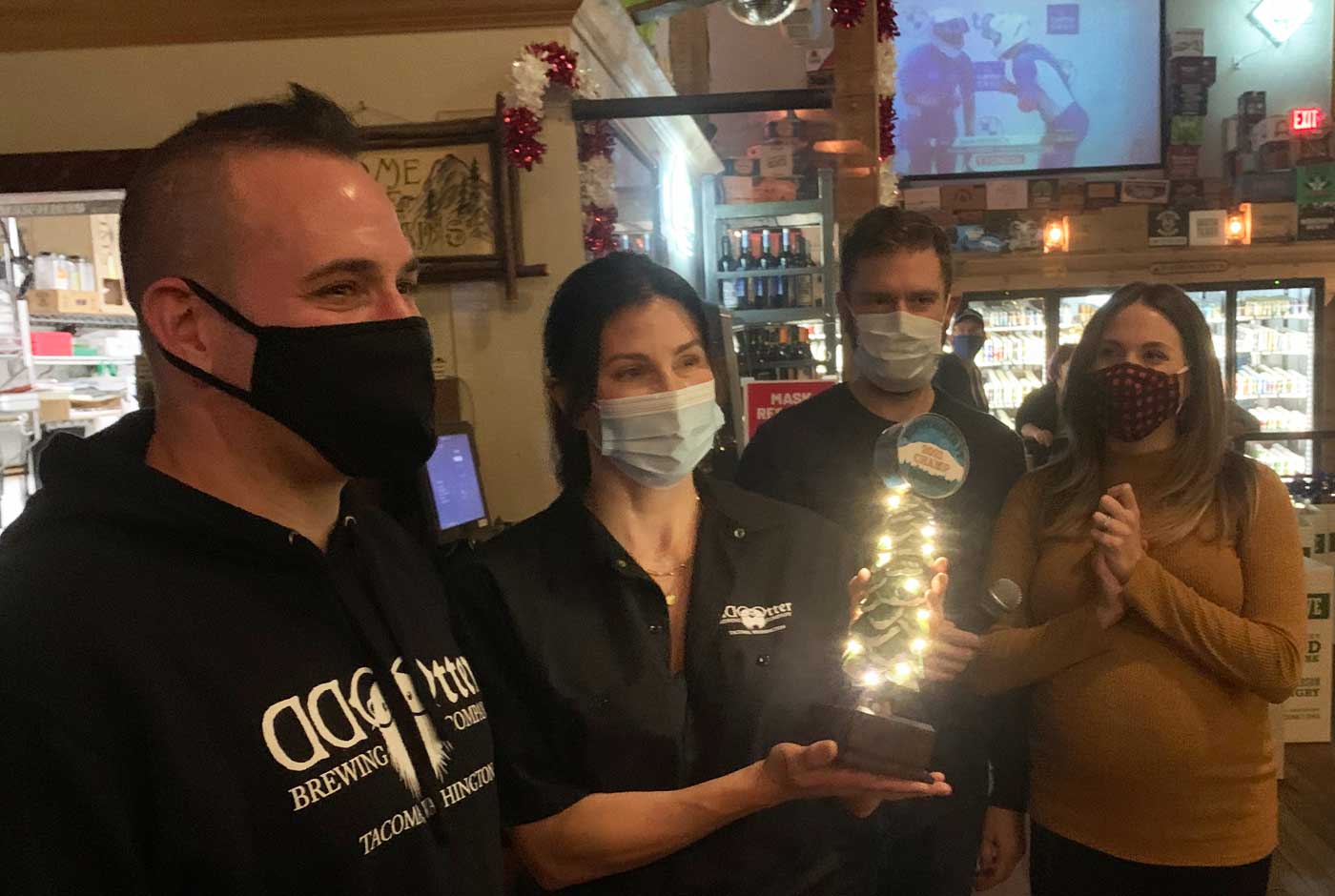 Hoppy Holiday Food Drive 2021 a success
Last year's Hoppy Holiday Food Drive, an annual event organized by Douville Home Group owners Catie and John Douville, set records in terms of how much food and hygiene items it generated for the Emergency Food Network. Unfortunately, the pandemic forced the annual food drive celebration party at Peaks & Pints onto Facebook with the Douvilles and Peaks co-owner Ron Swarner giving props and drawing raffle prizes online. And, because it was January 2021, naturally Swarner screwed up and it streamed on his personal Facebook instead of his the Peaks & Pints Facebook.
This year's event, which took place Thursday, Jan. 6, was back live at Peaks & Pints, and drew a cautious crowd, but produced even more food. Representatives from the nine participating Pierce County breweries and cideries — 7 Seas Brewing, Black Fleet Brewing, E9 Brewing, Fierce County Cider, Incline Cider, Narrows Brewing, Odd Otter Brewing, Sig Brewing, and Wet Coast Brewing — were on hand, enjoying their beer and cider on tap and handing out raffle prizes.
Emergency Food Network vans hauled away some 3,700 pounds of food.
While Emergency Food Network couldn't attend the celebration party due to Covid, Emergency Food Network Executive Director Michelle Douglas issued a statement, which was read by Catie Douville at the party.
"As you all know this year has started out with inclement weather and rising Covid-19 cases that create additional barriers for our community members who are food insecure. With the rising cost of food and regular supply chain delays, we rely on community partners like all of you to help us keep food pantries stocked. We love that this annual Hoppy Holidays food drive continues to bring like-minded beer loving individuals together to make an impact on hunger in Pierce County, and hope this collection continues to grow! Thank you to John and Catie from Douville Home Group, Ron from Peaks and Pints, and each and every brewery that participated this year!"
After the food was weighed, the Douville's announced the top three food collecting breweries and cideries. Fierce County Cider, their first year as part of the Hoppy Holiday Food Drive, grabbed third place. Last year's champion, Narrows Brewing nabbed second place. Odd Otter Brewing, with a little help from neighbors Little Radio restaurant and bar, brought in the most food. The downtown Tacoma brewery walked away holding their special tap handle trophy high above their heads.
A pregnant Catie Douville announced the Hoppy Holiday Food Drive will return mid-November 2022 with the celebration/weigh-in party held mid-December at Peaks & Pints.
Below are a few happy faces from the Hoppy Holiday party, including the Emergency Food Network via video. Cheers!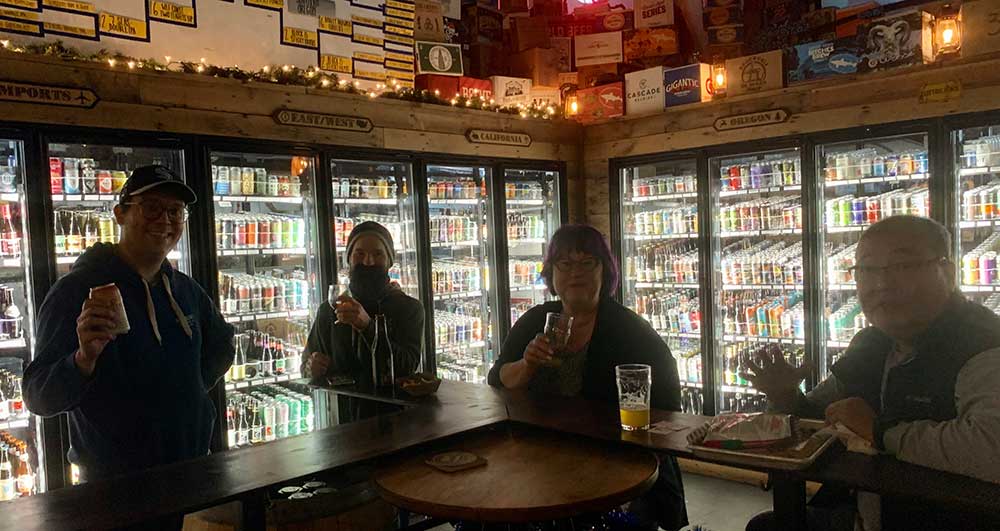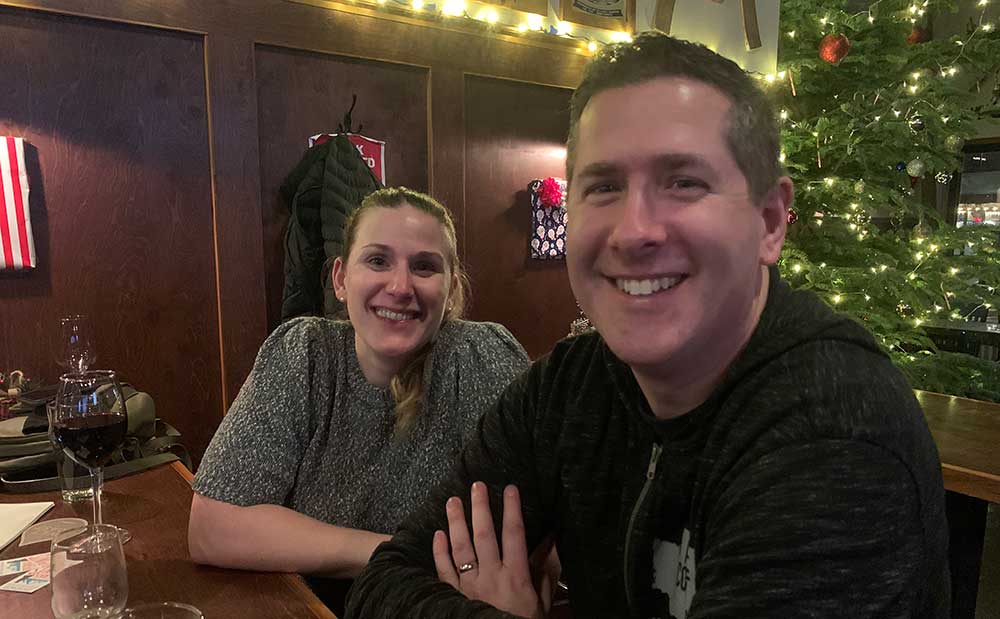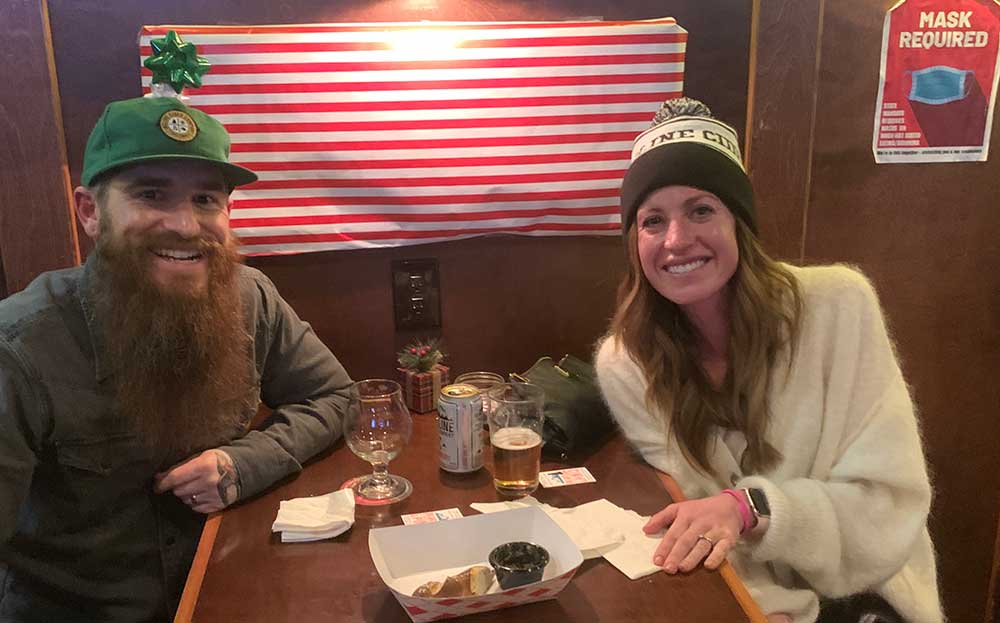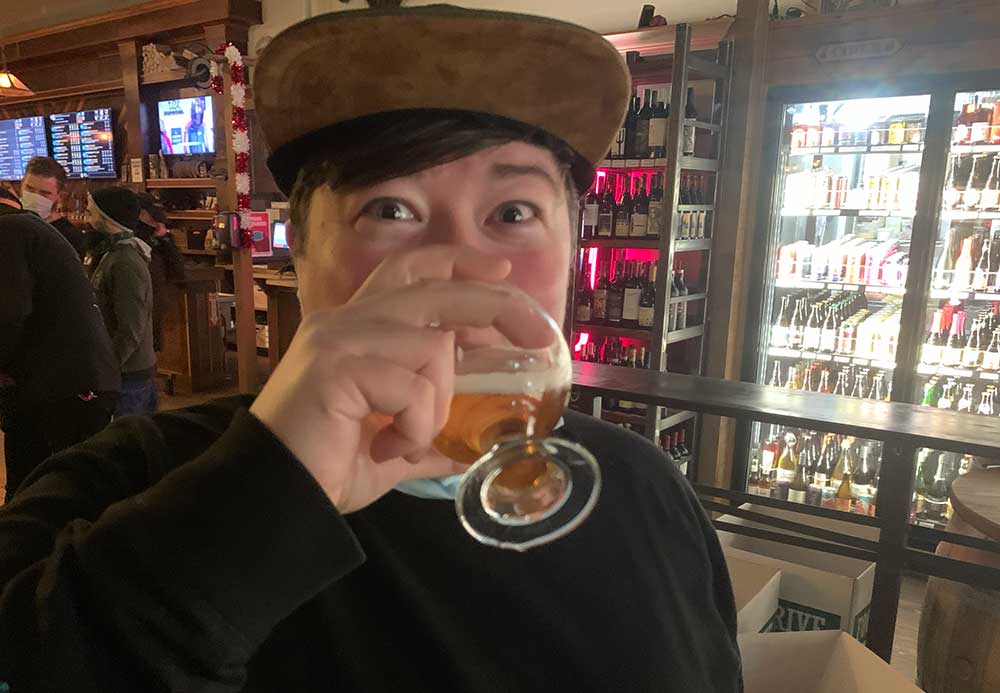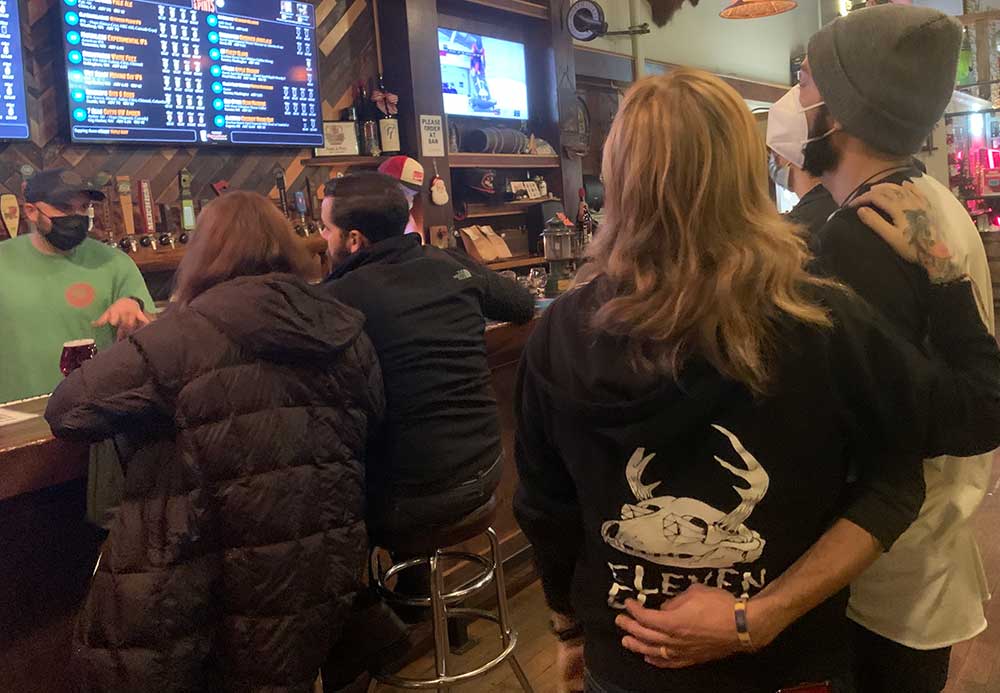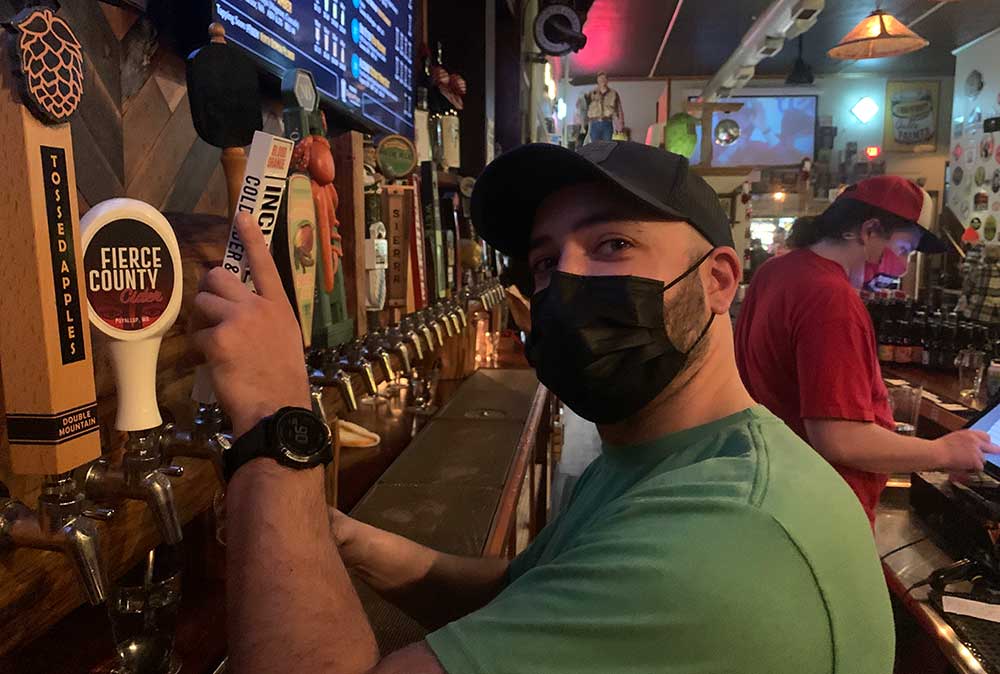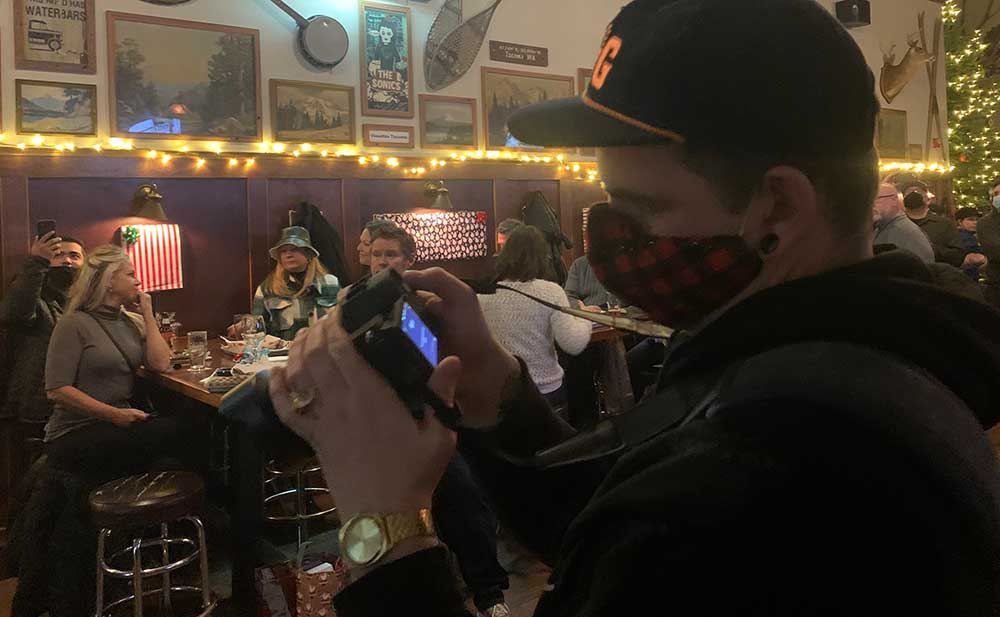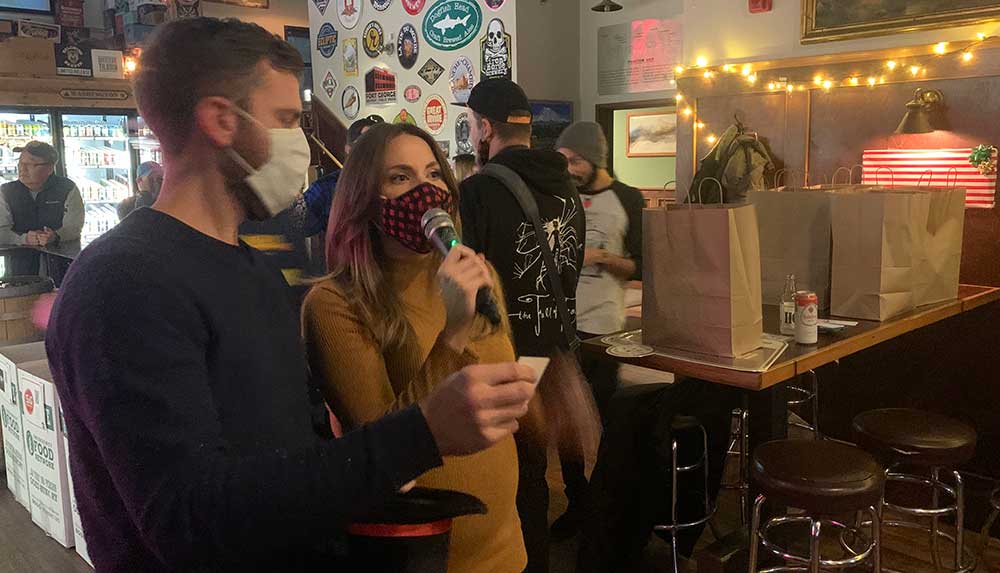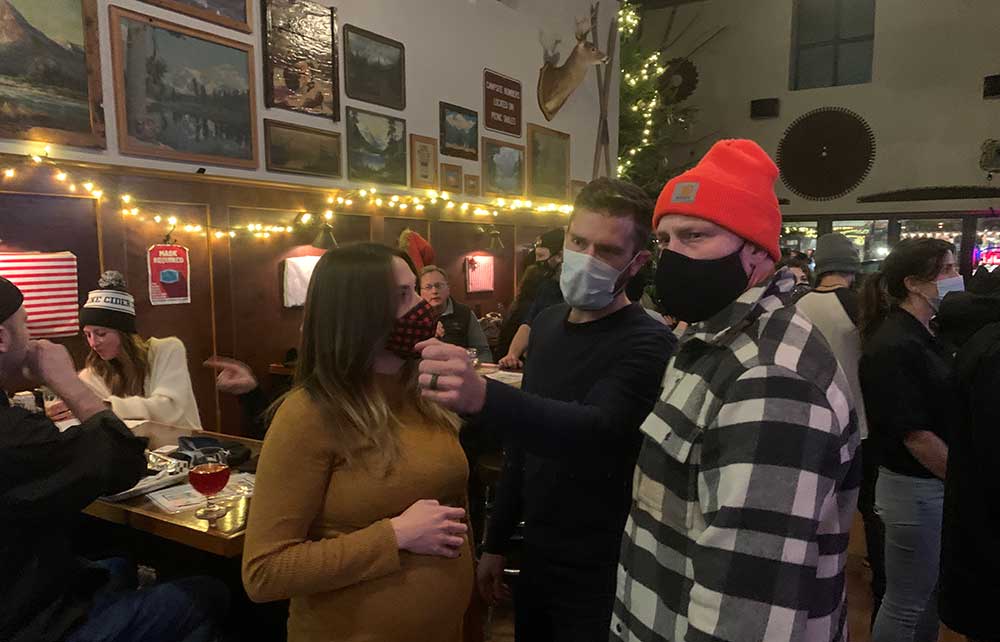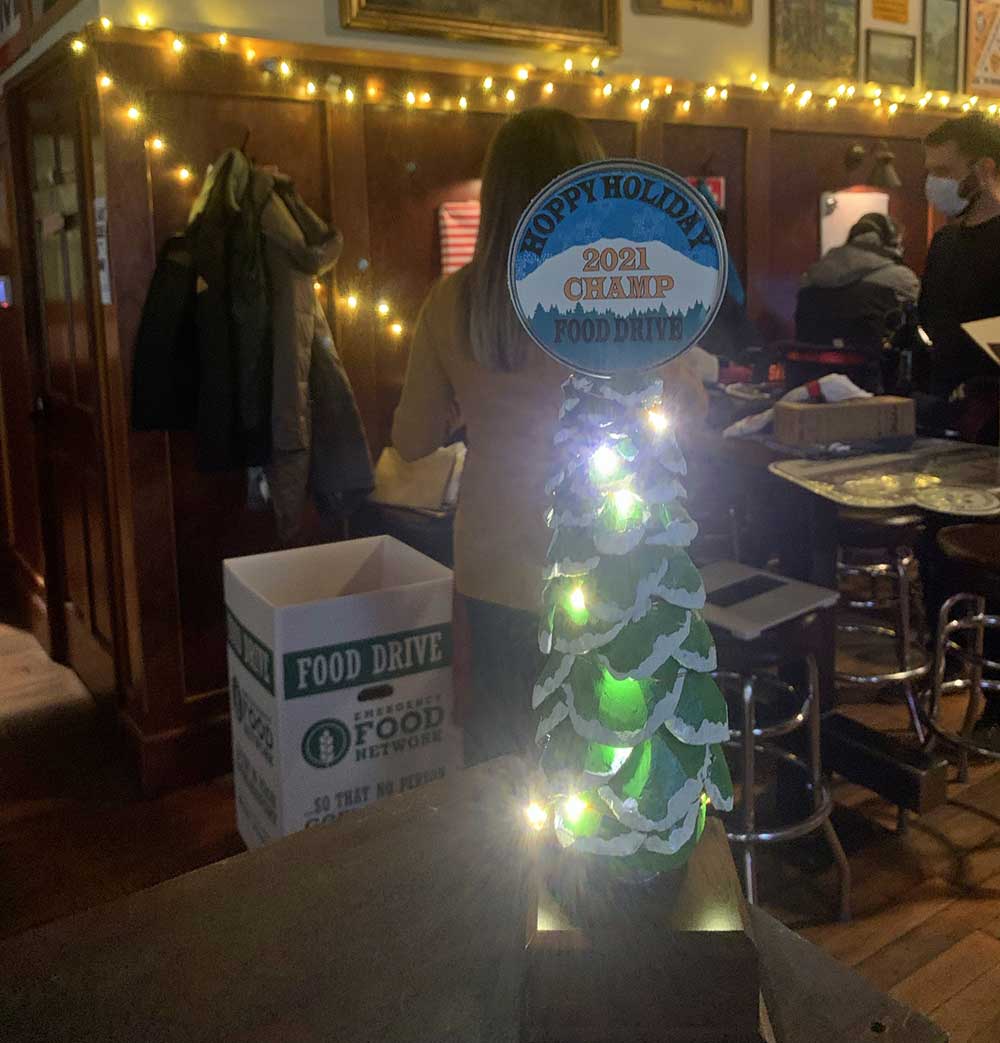 ---
Category:
Beer Line Blog
,
Craft Beer
,
Craft Cider
,
Events and Festivals
,
Houses of Craft
,
Peaks and Pints Lodge Meetings
,
Photos
,
Proctor District
,
South Sound
,
Tacoma events
,
Taps Takeovers