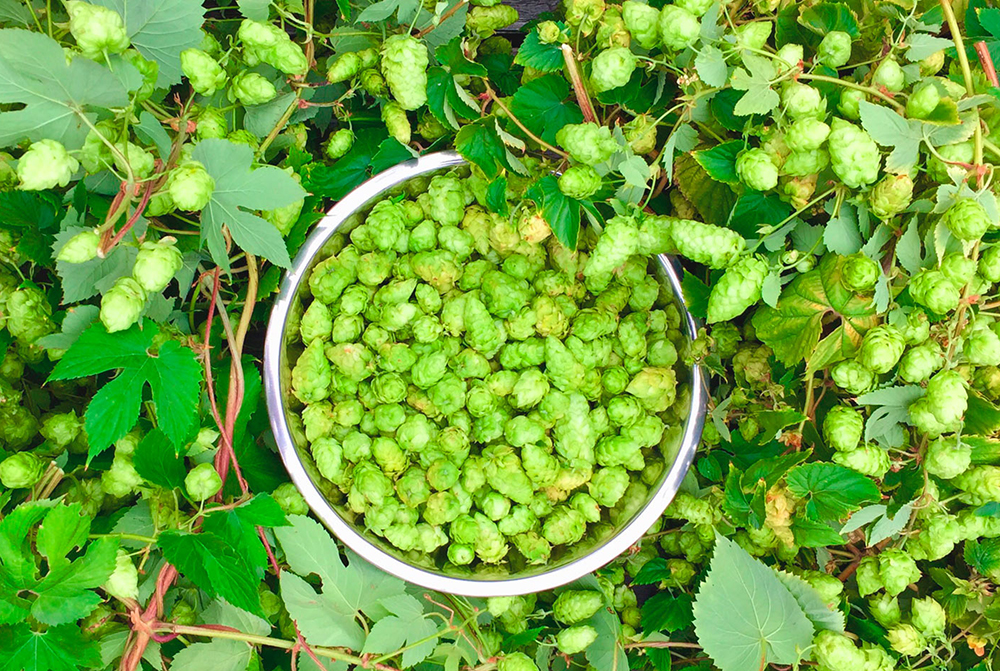 MORNING FOAM FOR THURSDAY, SEPT. 6 2018: A seven-taster flight of craft beer news, from the fluffy head all the way to the Cavity Creeps fearing cat. …
Every year as summer fades into fall, a new crop of beers starts to pop up in American taprooms. Fresh hop and wet hop beers now regularly sit alongside the dry hopped (and, more recently, double dry hopped) IPAs released by innovative brewers. Servers often encourage you to taste the fresh and dry hop beers as soon as you can because they come but once a year and expire quickly. Why should you care? Why should you celebrate the arrival of fresh hop beers? Washington Beer Blog Commander Kendall Jones offers some fresh reasons.
Presented by Portland Beer Week and Burnside Brewing Co., the Fresh Hop Pop-Up Beer Fest takes place Wednesday through Sunday for two weeks: Sept. 12-16 and 19-23, as a temporary covered outdoor beer garden featuring 10 rotating taps of 100 percent fresh hop beer, an outdoor fire pit, boombox and Oktoberfest-style food specials with no cover charge and $5 beers with $3 half pours with $13 growler fills to-go on Sundays.
Nathan Yau of the blog Flowing Data recently used a technique known as "genetic algorithms" to calculate the fastest way to visit the 70 highest rated breweries located in the continental United States according to RateBeer. This computer-driven approach calculates and recalculates different possible pathways before landing on the one deemed most efficient.
In June, Anchor Brewing launched its flagship Steam Beer in cans for the first time in its 122-year history. Its vessel of choice? Tall and handsome 19.2-ounce cans, also known as "stovepipe" cans. Similar to the 15-pack, the stovepipe can demonstrates how craft beer wants to segue into the "value" section of our supermarkets — and minds. Sure, a craft can might be a limited-release item you wait in an epic line for; but it could also be a single-serve vessel you grab at the gas station on your way to a party.
Food & Wine looks at the beers that have shaped American craft beer history.
Danish brewery Carlsberg has today unveiled a major global rebrand, courtesy of Bristol-based Taxi Studio. Following extensive research into the brand's 171-year heritage, the brand's core elements – logo, hop leaf, crown, brand typeface and signature of Carlsberg founder JC Jacobsen – have been carefully re-crafted for the first time in several years.
And finally, a cat obsessively brushing its teeth with an electric toothbrush.
---