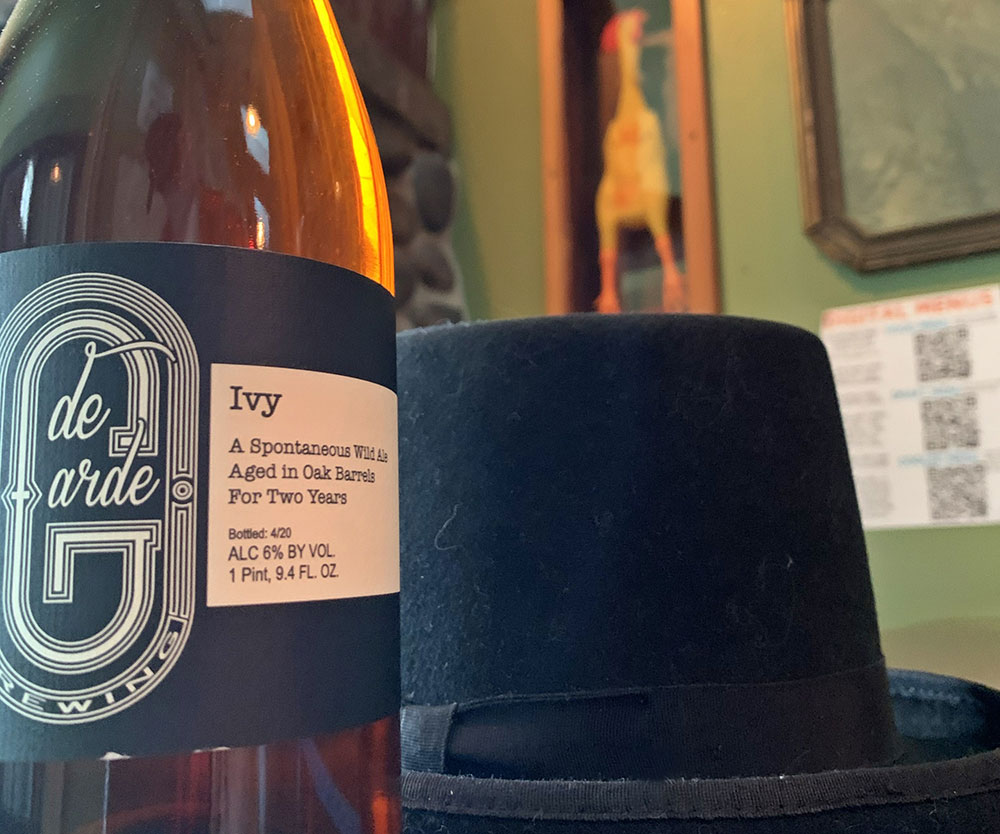 Fancy Pants Sunday: de Garde Ivy
When Trevor Rogers of Pelican Brewing met Linsey Hamacher of Tillamook Cheese Factory they knew it would be a coolship marriage. Trevor traveled up and down the Oregon Coast searching for the best location for spontaneous fermentation; Tillamook won. Tillamook, Oregon, is a sleepy, remote and often damp coastal town 74 miles west of Portland. It smells of sea air and dairy farms. The couple launched de Garde Brewing in their garage using wild yeasts and coolships to create singular sour flavor with an earthy funk that plays beautifully with fresh fruit that becomes even better after a few months in the barrel. de Garde has since racked up awards and won dedicated fans, who buy up sought-after beers in a matter of hours, so that the brewery now strictly limits which bottles it lets out of the taproom in order to keep them in stock. Sound like a great candidate for our weekly Fancy Pants Sunday column, which focus on complex, premiere craft beers. Welcome to Fancy Pants Sunday: de Garde Ivy.
Ivy is a wild ale made with 100 percent Oregon grown pale malted barley. In the kettle, it sees both 3- to 4-year-aged whole leaf Oregon hops, as well as Oregon pellet hops from the most recent harvest. It is the simplest of de Garde's recipes, yet one of the most complex in expression. One malt, one hop, Tillamook water, and time.
Ivy spends two years in neutral wine puncheons. Puncheons are more suitable for wines that are fruit driven. These wines usually do not require a high oak extraction but rather elegance, finesse, balance and a soft integration of toasting and oak tannins into the wine. De Garde selects from these barrels a blend that is funky, but not too funky; tart, but not too sour; complex, but still hedonistic. Altogether, Ivy is well balanced, flavorful and complex — dryer, airy, crisp for style, and slightly vinous.
You fancy de Garde Ivy!
---