Peaks and Pints SudsPop: Matchless Brewing and Forest Beutel
September 18, 2018 @ 7:00 pm

-

9:00 pm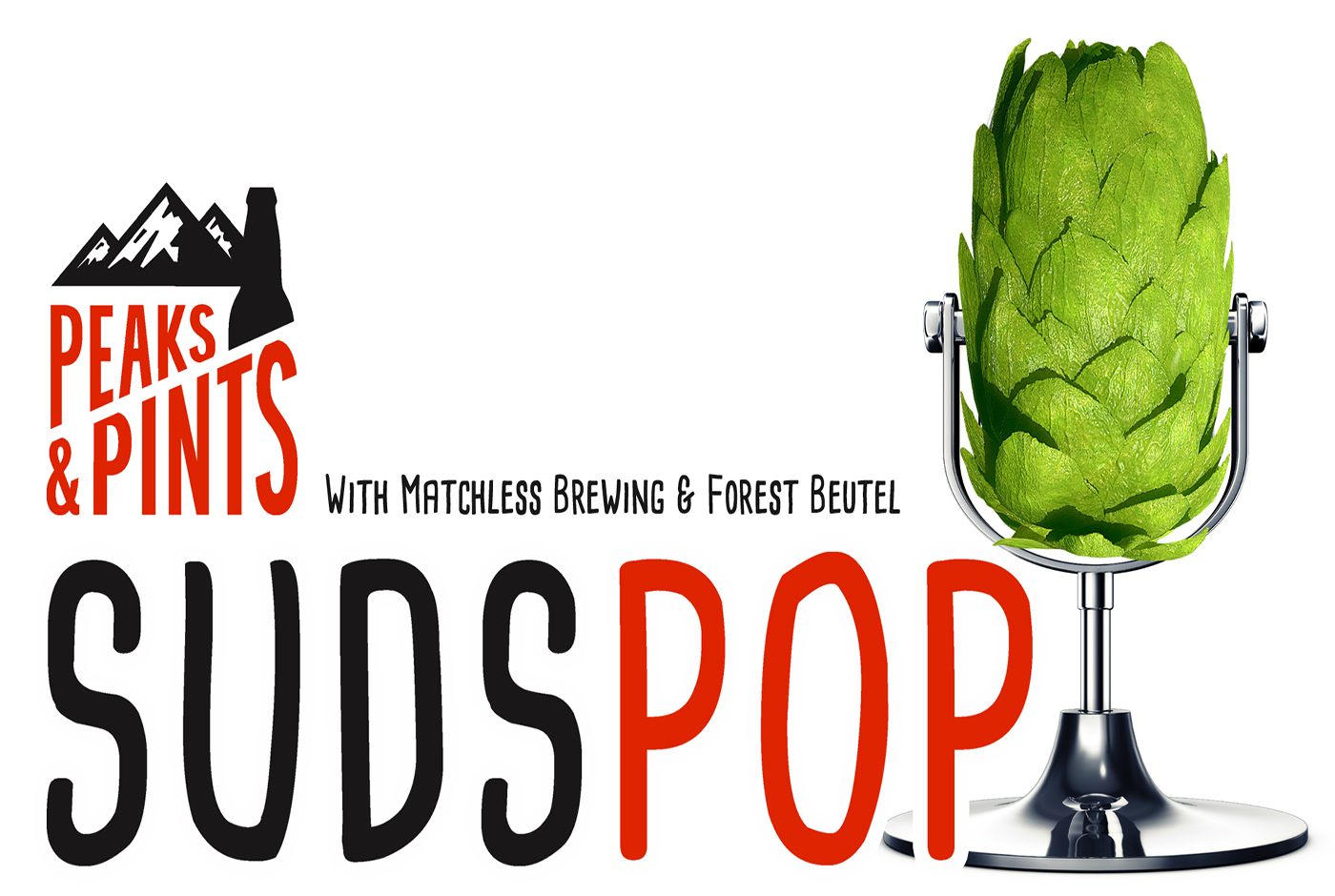 Peaks and Pints SudsPop: Matchless Brewing and Forest Beutel
Matchless Brewing co-owner and head brewer Patrick Jansen will wear a sleeveless shirt during his lecture at Peaks and Pints SudsPop night Tuesday, Sept. 18. It's not a SudsPop specific move; he lives the sleeveless life. He's allowed to be sleeveless during our SudsPop night for two reasons. First, he's opened two breweries — his own Matchless and Three Magnets Brewing as founding head brewer — with numerous awards, kudos and freakin' delicious craft beers. Second reason: It's in code with the National Brewer's Handbook. His sleeveless shirts fall just below his belt loops; they don't hug his torso tightly; the amount of skin he shows doesn't exceed the square inches covered by his shirt. Furthermore, his nipples don't peek. (A shirt that shows nipples isn't a shirt.)
Jansen will be the fourth craft beer brewer to lecture during a Peaks and Pints' SudsPop session — a monthly event where a brewer lectures on a specific brewing topic between sets by a local musician. Paired with Jansen Sept. 18 will be Tacoma Americana blues musician Forest Beutel — also a man who lives the sleeveless life, unencumbered by any handbook rules.
It would be very easy to spend the entire two hours listening to Beutel's banjo and songcraft (we've done it many times)), but for those who dig variety shows will enjoy Peaks and Pints' SudsPop night — although there will probably not be any juggling.
Jansen will pour his fresh hop beer, explain the science behind fresh hop beers and answer questions. Beutel will perform his latest work, including a song he wrote specifically for Peaks and Pints. He'll perform solo, even though he's an integral part of several local bands including Barleywine Revue and The Rusty Cleavers.
Please join us 7-9 p.m. Tuesday, Sept. 18 in the Peaks and Pints East Wing for an incredible night of beer education and song.
Tickets are $14 plus tax, which includes the special event beer, nibbles from Peaks and Pints kitchen and, of course, all the beer education and music. There's a limit of 20 people. Tickets are available at Peaks and Pints.
PEAKS AND PINTS SUDSPOP: MATCHLESS BREWING AND FOREST BEUTEL, 7-9 p.m. Tuesday, Sept. 18, Peaks and Pints, 3816 N. 26th St., Basecamp Proctor, Tacoma, $14 presold