Peaks and Pints SudsPop: Hellbent with Jeff Hamel
March 20 @ 7:00 pm

-

9:00 pm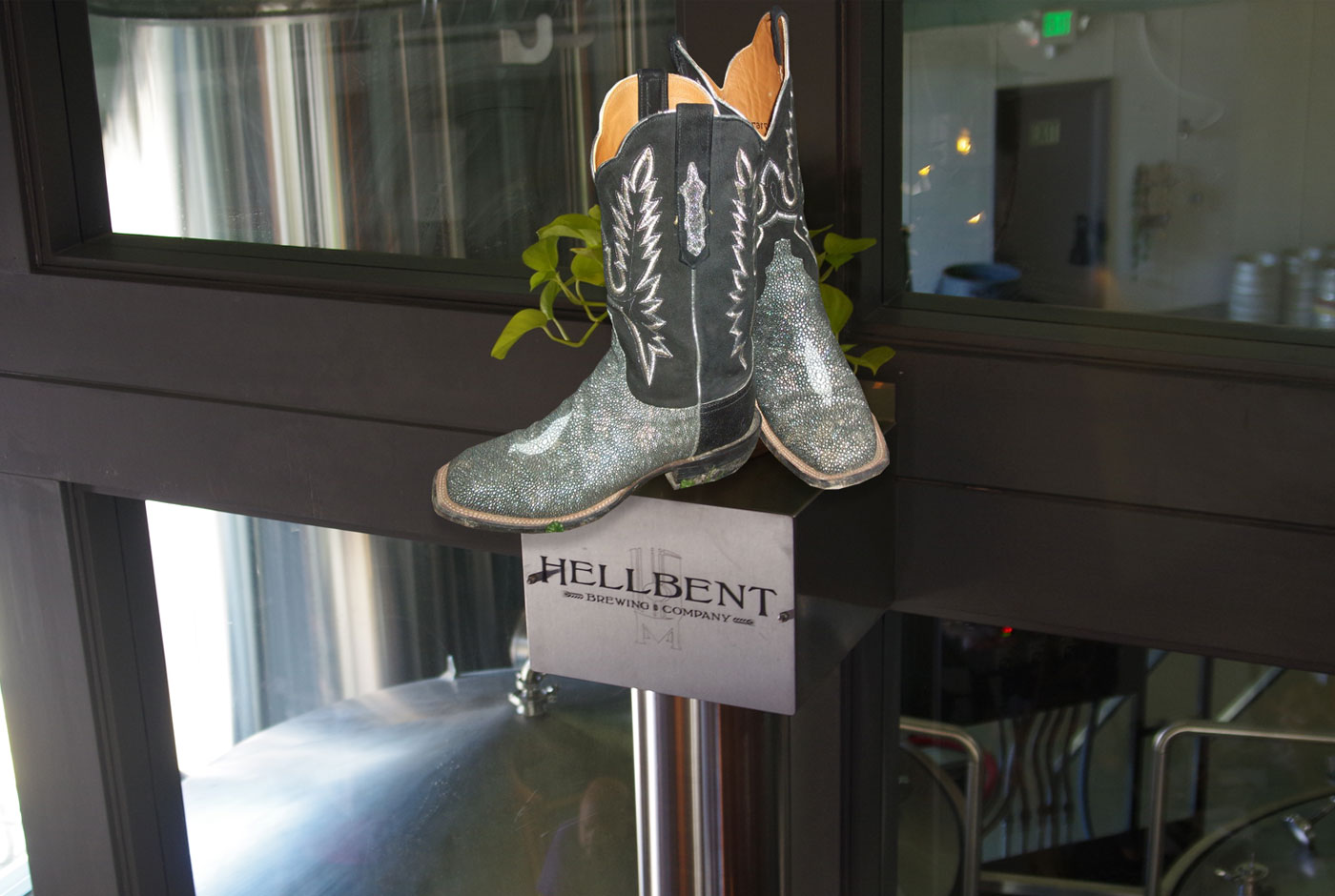 Peaks and Pints SudsPop: Hellbent with Jeff Hamel
The goal of most breweries is to bring imaginative and delicious flavors to beer, but also to ensure that customers' expectations are met or exceeded, whether they are cellaring their beer or drinking it fresh at Peaks and Pints. Some brewers like using exciting ingredients during fermentation and performing exciting processes such as barrel aging his or her beer, others also enjoy adding a level of complexity and microbial risk to his or her finished beer. If they don't control the microorganisms coming out of the brewery and going into bottles, consumers may receive poor, inconsistent and even unintentionally sour beer in the bottle.
Hellbent Brewing Co. owner and head brewer Brian Young will discuss the ins and outs of post fermentation in the brewing process at Peaks and Pints' next SudsPop beer lecture and private concert night at 7 p.m. Wednesday, March 20. Each SudsPop event features a brewer, an exclusive one-off beer brewed by the special guest brewer and a chosen artist or band in our East Wing events room. Joining Young will be Jeff Hamel, the lead singer/guitarist from SweetKiss Momma, a rock and roll band with a Southern soul straight outta Puyallup, Washington.
May 30, 2015, Hellbent Brewing opened in Seattle's Lake City neighborhood. Peaks and Pints' love affair with Hellbent began that day as we soaked in sunrays and IBUs while sunk in a couch in the brewery's back parking lot. Good times. It wasn't until a sample bottle of Dang! Citra IPA made it to our 2016 Thanksgiving dinner that we pledged our undying love.
SweetKiss Momma takes Peaks and Pints back to joyous, carefree times hanging out with friends. Or, our love with the Puyallup band could be the fact SweetKiss Momma is a truly awesome band. Often sliding into country, sometimes stretching into blues, usually jamming live, turning some songs into opuses, the band touches on all the conventions of the Southern rock genre without turning them into clichés. Vocalist and SKM head honcho Jeff Hamel possessing a particularly authentic gravelly North Western Pacific set of pipes that fits perfectly whether the band is on a blues or rock roll.
Please join us 7-9 p.m. Wednesday, March 20 in the Peaks and Pints East Wing for an incredible night of beer and song.
Tickets are $14 plus tax, which includes the special event beer, nibbles from Peaks and Pints kitchen and, of course, all the beer education and music. There's a limit of 20 people. Tickets are available at Peaks and Pints.
PEAKS AND PINTS SUDSPOP: HELLBENT WITH JEFF HAMEL, 7-9 p.m. Wednesday, March 20, Peaks and Pints, 3816 N. 26th St., Basecamp Proctor, Tacoma, $14 presold