Peaks and Pints: South Sound Beer and Cider Week
August 22, 2019 @ 6:00 pm

-

9:00 pm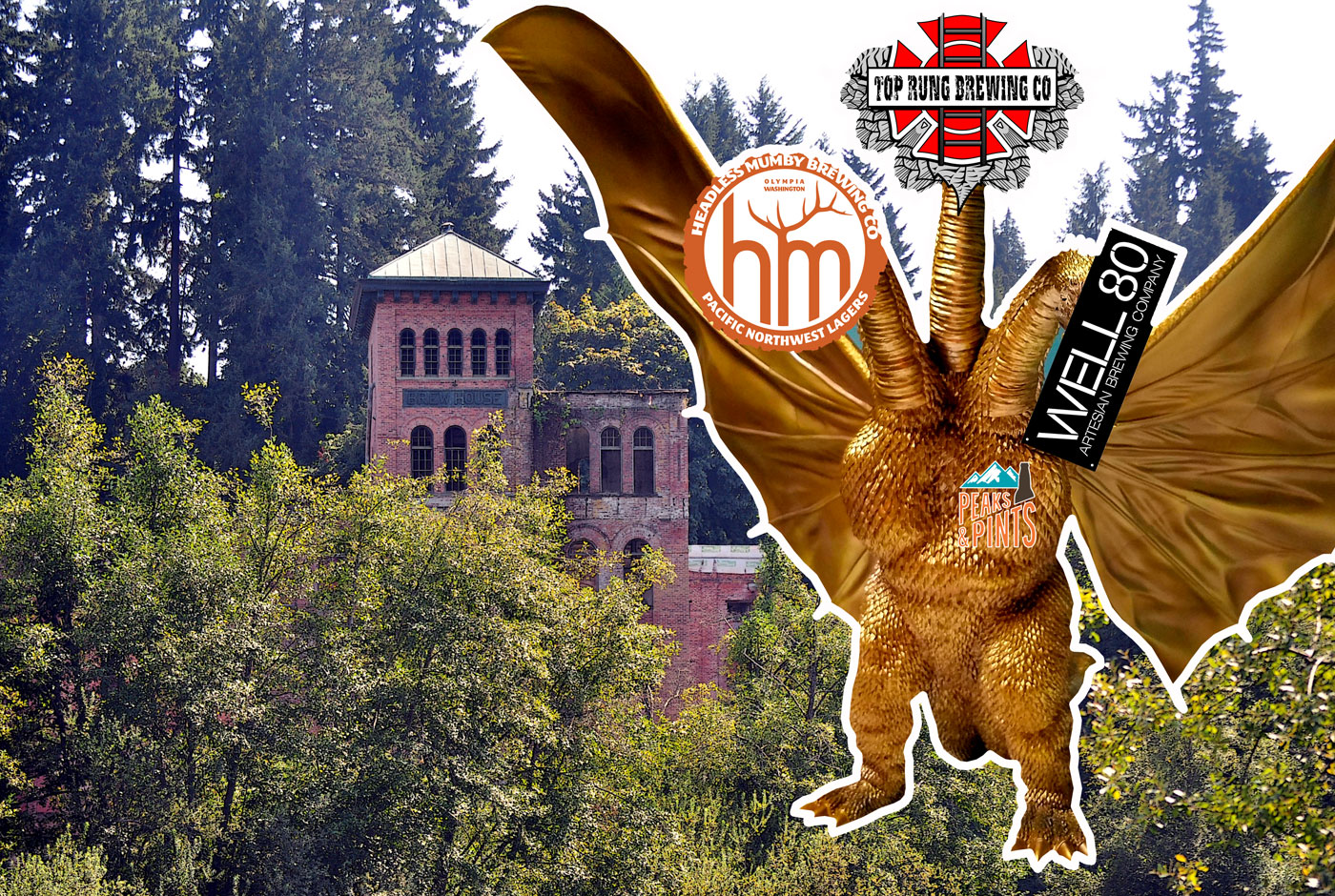 Peaks and Pints: South Sound Beer and Cider Week
Thurston County's beer roots run as deep as its famous artesian wells. In 1896 successful Montana brewer Leopold Schmidt opened the Capital Brewery after discovering the famous artesian water was ideal for brewing beer. Originally housed in a stackhouse in Tumwater, and eventually renamed Olympia Brewery, it was a significant player in the region's sudsy brew movement. The brewery slogged through Prohibition during the early 20th century and ownership changes 50 years later. The brewery closed in 2003 when its parent company shuttered the Tumwater plant and moved the production operation to Irwindale, California. In 1993, Crayne and Mary Horton led a dozen Thurston County investors in opening Fish Brewing Company, South Sound's first craft brewery. It wasn't until 15 years or so later that Top Rung Brewery and several Thurston County craft breweries followed Fish's lead. In celebration of the inaugural South Sound Beer & Cider Week (Aug. 16-25), Peaks and Pints hosts elder Top Rung Brewing and younger Well 80 Brewhouse and Headless Mumby Brewing at 6 p.m. Thursday, Aug. 22 for a night of craft beer perfect for a summer night.
HEADLESS MUMBY BREWING: In November 2018, Alex Maffeo and Keith Ciani opened Headless Mumby brewery and taproom in west Olympia, specializing in lagers. Headless is a salute to the song "Roland the Headless Thompson Gunner" by Warren Zevon. Ciani is a rabid fan. Mumby is a reference to a defunct logging and shingle mill from the early 1900s which operated in the area where Maffeo now lives. This past June, Headless Mumby grabbed gold for its Smoked Rye Lager and Very Small Brewery of the Year at the 2019 Washington Beer Awards.
TOP RUNG BREWING: The Lacey brewery opened in April 2014 with awarding-winning homebrew recipes and two owners with full-time jobs. Today, Thurston County firefighters Casey Sobol and Jason Stoltz have put Lacey on the craft beer map with solid craft beers back with solid business sense. Top Rung Brewing has moved higher and higher up the ladder: Its beers can now be found on draft and in bottles throughout Western Washington.
WELL 80 BREWHOUSE: Downtown Olympia is home to 96 artisan wells, and Chris Knudson's business just happens to occupy No. 80. Knudson open Well 80 Brewhouse — a brewery, bar and all-ages restaurant — in the Spring of 2018. Well 80 head brewer Paul Pearson, previously of Fish Brewing Co., brews beer using well 80 artisan well water.
Happy South Sound Beer and Cider Week!
PEAKS AND PINTS: SOUTH SOUND BEER AND CIDER WEEK, 6-9 p.m. Thursday, Aug. 22, Peaks and Pints, 3816 N. 26th St., Basecamp Proctor, Tacoma, no cover