Peaks and Pints Pray For No Mosquitoes Party
April 25, 2019 @ 6:00 pm

-

9:00 pm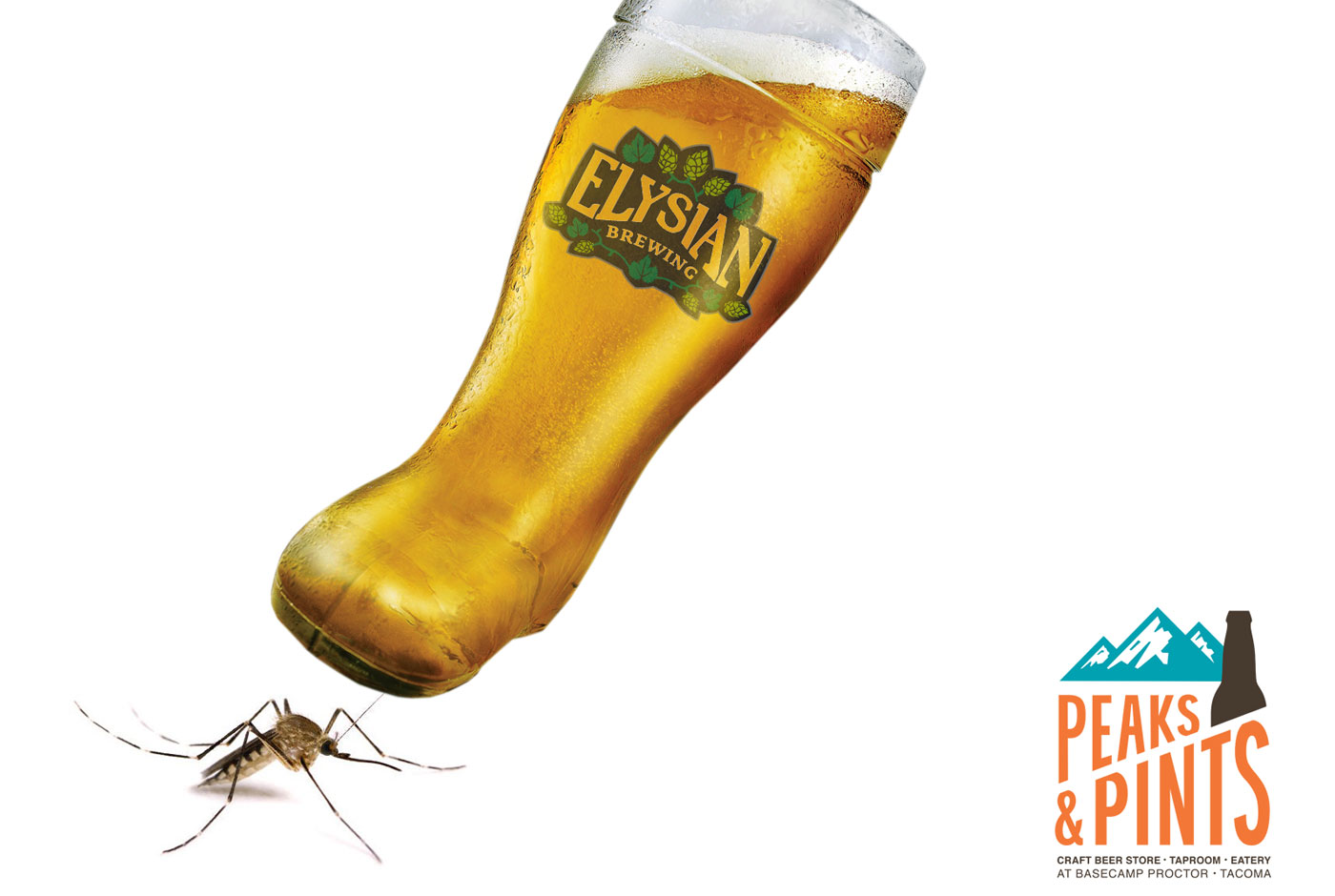 Peaks and Pints Pray For No Mosquitoes Party
There's no doubt mosquitoes are an annoyance. There's nothing like a swarm of pesky mosquitoes to ruin a fun evening on the deck or around a campfire. Peaks and Pints is convinced they swim in insect repellent, drinking it like it was wine.
Peaks and Pints will host a Pray For No Mosquitoes Party with Elysian Brewing and others at 6 p.m. Thursday, April 25. In addition to an official mosquito exorcism, expect mosquito door prizes.
The mosquito season in the Northwest starts around mid-April and lasts until early October. The National Weather Service says there is a 50 to 80 percent chance the region will be hotter than usual, and the Northwest is expected to get more precipitation throughout the summer of 2019 than usual, which means there will most likely be more mosquitoes throughout the region this year, too.
We need to take action before mosquitoes darkened the sky of a summer's evening, strafing our villages and carrying off children and livestock. Together, we need to pray for no mosquitoes … while drinking beer.
When it comes to mosquito exorcisms, beer helps. In addition to Elysian Salute The Sun Black Lime Hazy Pale, Superfuzz Blood (sucking) Orange Pale, Fuzzdusters, expect Sunriver's Vicious Mosquito IPA, Avery Bug Zapper and other pest beers.
Let's take back the outdoors Thursday night. But remember, as your dad always said, just "close the damn door!"
PEAKS AND PINTS PRAY FOR NO MOSQUITOES PARTY, 6 p.m., Thursday, April 25, Peaks and Pints, 3816 N. 26th St., Basecamp Proctor, Tacoma, no cover