Peaks and Pints IPAs of the Decades Tacoma
January 24, 2019 @ 6:00 pm

-

9:00 pm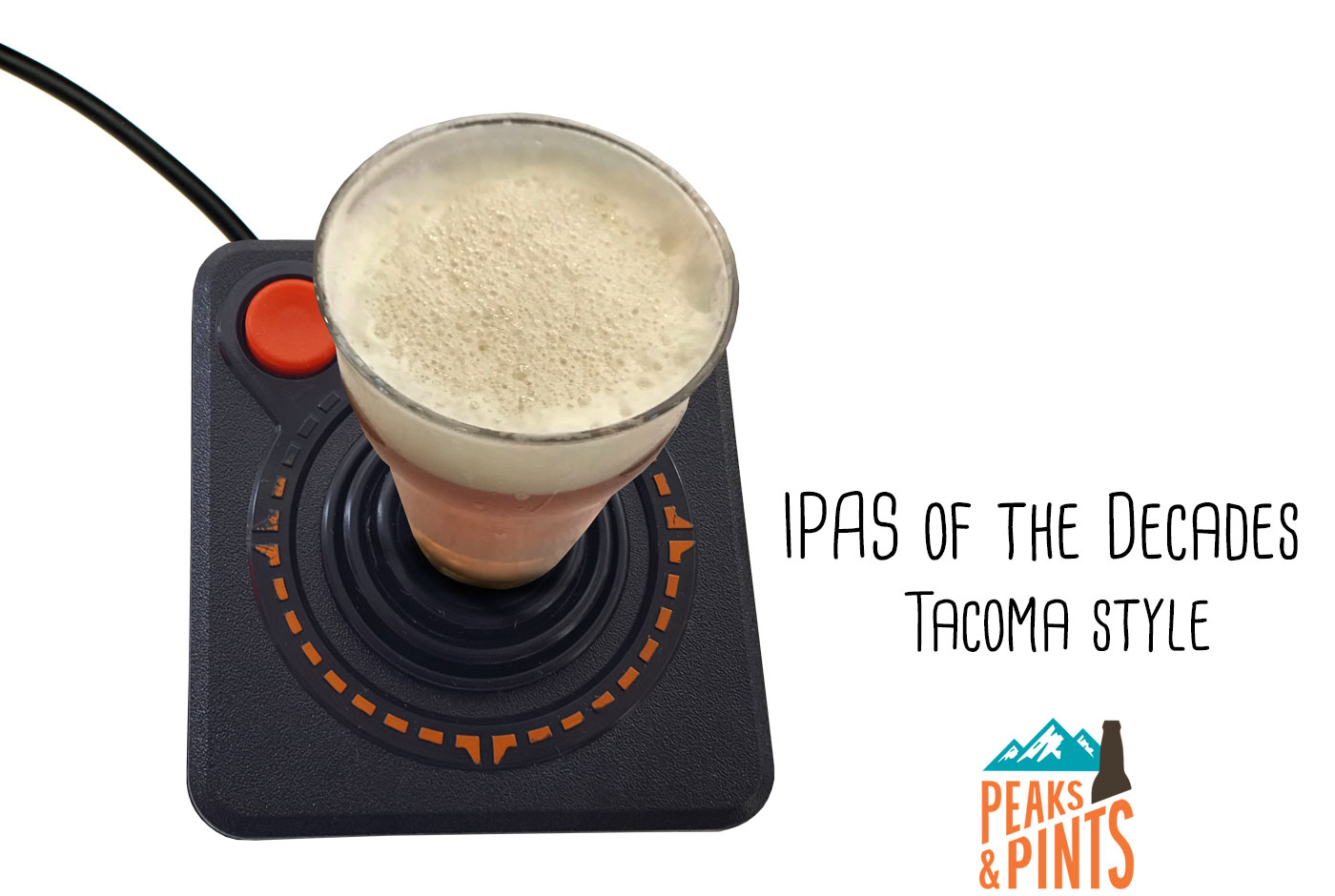 Peaks and Pints IPAs of the Decades Tacoma
April 21, 1983, the Tacoma Dome opens its doors as one of the largest wood domed structures in the world.
In 1983, Bert Grant's Yakima Brewing and Malting Company released the first beer to be labeled IPA in the modern era.
Aug. 10, 1996, the Washington State History Museum opened in a new $42 million building on Pacific Avenue in downtown Tacoma.
In 1996, IPAs became growth engines for brewers nationwide, from Portland, Oregon's BridgePort Brewing to Brooklyn Brewery. Newly developed hop varieties, such as the citrusy Centennial and the piney Simcoe, unlocked exhilarating realms of aroma and flavor.
The Museum of Glass opened in downtown Tacoma in 2002, followed by the opening of the Tacoma Art Museum 2003, Tacoma's light-rail line the same year, and the glass and steel Greater Tacoma Convention and Trade Center opening in November 2004.
In 2003, Dogfish Head releases 60-Minute IPA, a balanced and approachable beer that is moderately bitter and incredibly crisp. In Vermont, The Alchemist releases Heady Topper the same year, the first unfiltered and unpast6eurized, thick double IPA.
In February 2013, the Murray Morgan Bridge, also known as the 11th Street bridge, re-opened to all traffic.
In 2013, Trillium Brewing opened in Massachusetts brewing hazy New England-style IPAs.
Thursday, Jan. 24, four Tacoma breweries will pour IPAs from the 1980s, 1990s, 2000s and modern day at Peaks and Pints bottle shop, taproom and restaurant in Tacoma, Washington. Pacific Brewing & Malting Co. will pour Snap Bracelet IPA using hops and brewing methods from the 1980s. It's downtown Tacoma neighbor, Odd Otter Brewing Co., will pour Grungeworthy IPA, an obvious nod to the 1990s. Located up the hill in the Stadium District, Harmon Brewing Co. will showcase To The Dome IPA, an IPA style brewed between 2000 and 2009. The last IPA pouring at Peaks and Pints, resting above the Narrows Waterway, Narrows Brewing Co. will debut Modernity, a modern-day IPA.
Peaks and Pints IPAs of the Decades party will not only feature all four IPA representing the style from the 1980s to today, but load up the jukebox with the top 10 songs from each decade and award prizes for the best customer costume from each decade.
It's going to be a bodacious, rock on, sweet and on fleek AF night, indeed, yo.
PEAKS AND PINTS IPAS OF THE DECADES, 6 p.m. Thursday, Jan. 24, Peaks and Pints, 3816 N. 26th St., Basecamp Proctor, Tacoma, no cover