Fly With Friendly Beer Guys
September 19, 2019 @ 6:00 pm

-

9:00 pm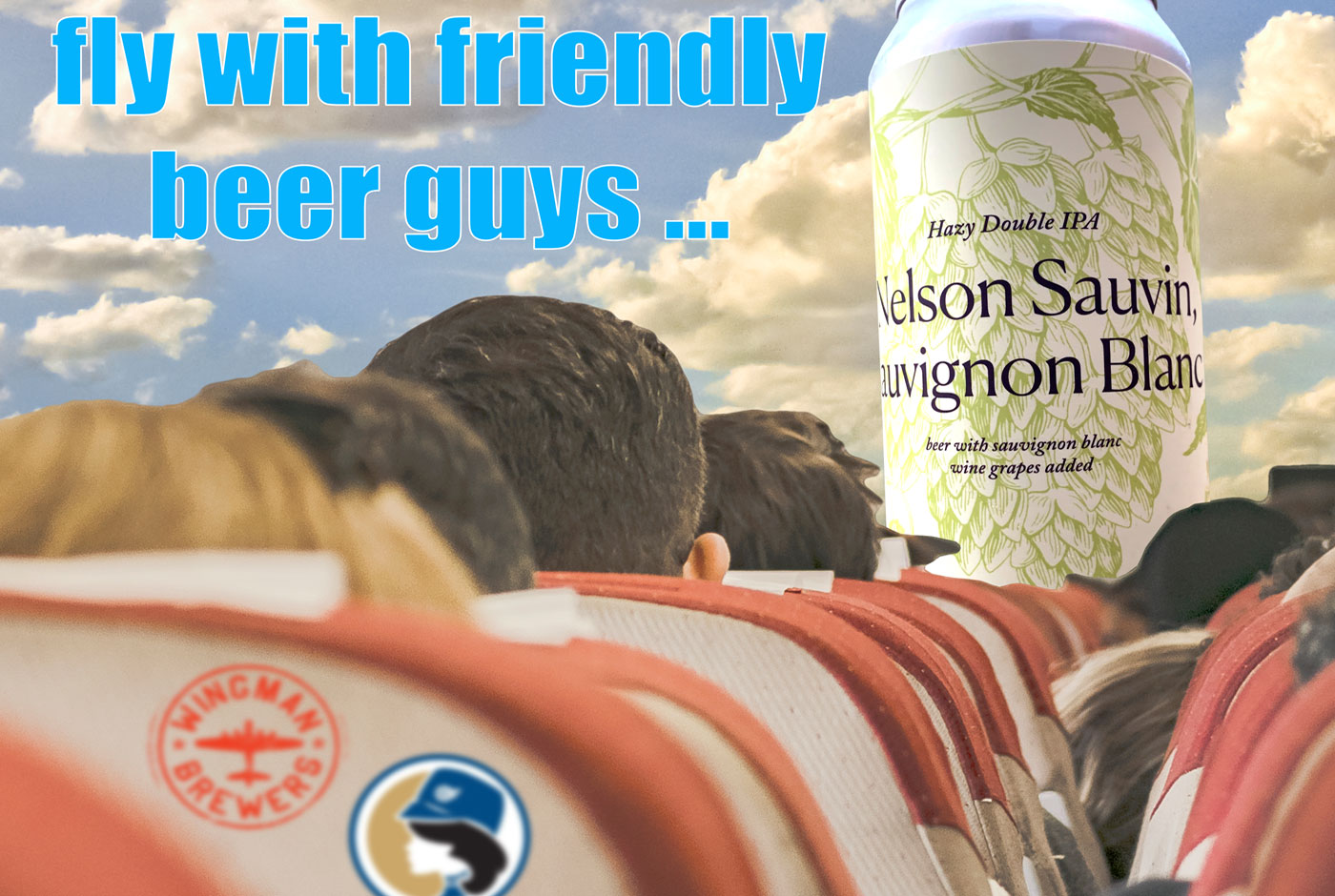 Fly With Friendly Beer Guys
It was the French in the 1870s who made the first paper toys based on the idea of flight: paper and feather ornithopters, fanciful helicopters, balloons, and eventually airships. French toy makers also offered one of the first models of the Wrights' plane in 1908.
Sauvignon blanc is a green-skinned grape variety that originates from the Bordeaux region of France. The grape most likely gets its name from the French words sauvage ("wild") and blanc ("white") due to its early origins as an indigenous grape in South West France.
These two French inventions will collide at 6 p.m. Thursday, Sept. 19 when Peaks and Pints hosts the release party for the Wingman Brewers and Airways Brewing Nelson Sauvin, Sauvignon Blanc hazy double IPA collaboration — complete with paper airplane contest. Brewed with Nelson Sauvin hops, the IPA receives a healthy addition of Sauvignon blanc wine grapes for a grape nose. We'll also tap other craft delights from the two airplane-themed breweries.
Ladies and gentlemen, the brewers have turned on the Fasten Seat Belt sign. If you haven't already done so, please stow your carry-into luggage underneath the barstools. Please take your seat and construct your paper airplanes. And also make sure your friend is in a full upright position.
Cheers!
FLY WITH FRIENDLY BEER GUYS, 6 p.m. Thursday, Sept. 19, Peaks and Pints, 3816 N. 26th St., Basecamp Proctor, Tacoma, no cover
Related Events