Elysian Superfuzz Funkified Party Vol. 2
May 3, 2018 @ 6:00 pm

-

9:00 pm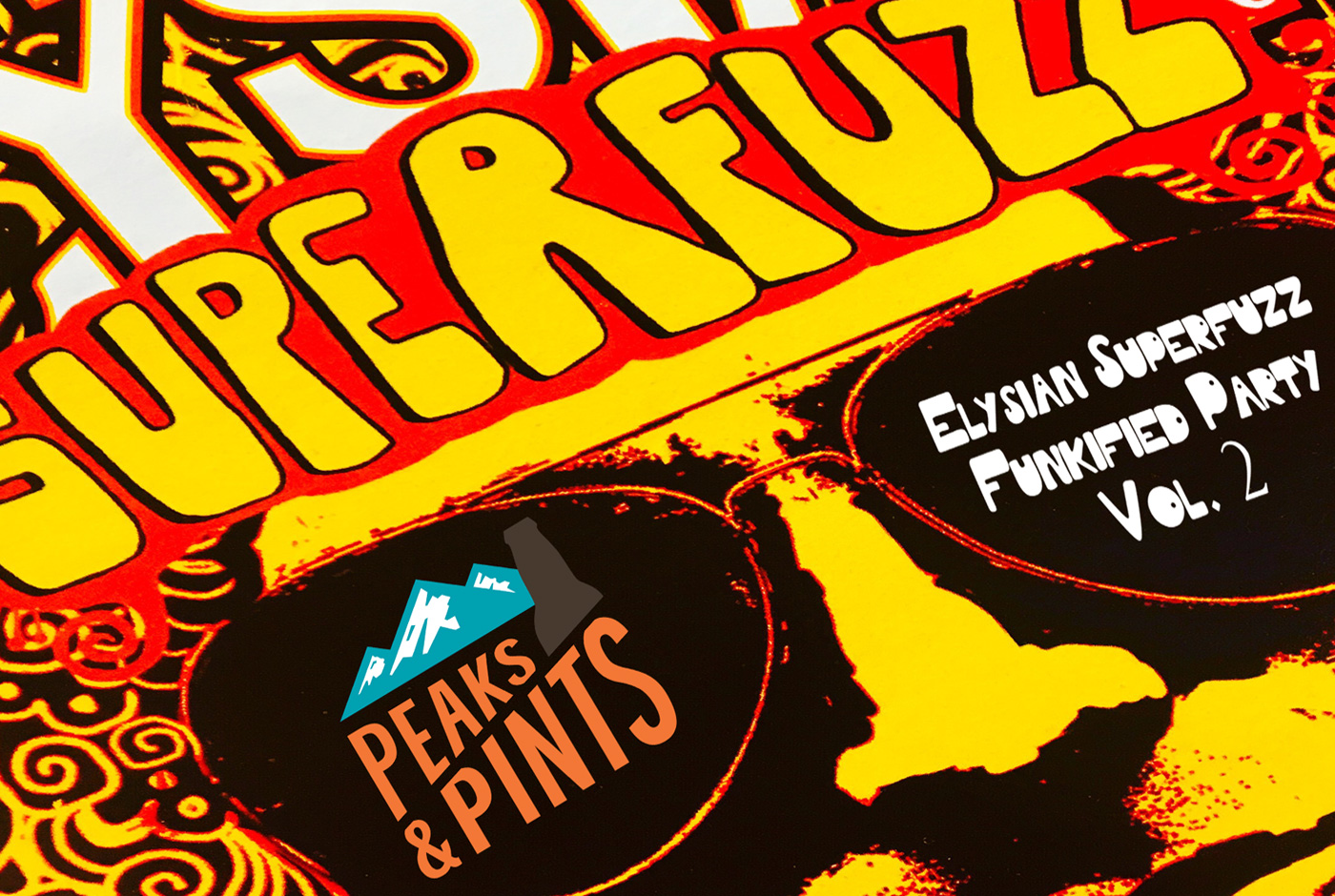 Party people old enough to remember Tacoma's legendary Superfuzz parties should be stoked to know Peaks and Pints will recreate the experience during its Elysian Superfuzz Funkified Party Vol. 2 Thursday, May 3. It might be an annual party for Peaks and Pints, but Superfuzz style music pumping through the bottle shop's jukebox, it might be the single best excuse to party if you do nothing else.
"What I can say about these songs, and all the songs I consider essential Superfuzz music, is they are all an easy groove and rhythm to drink Elysian Brewing's Superfuzz Blood Orange Pale," says Reece Wonio, regional sales manager for the Seattle brewery. "They're not that very straight disco beat — the emphasis is on the groove, not just the beat."
Superfuzz is not choppy, like freestyle or abstract jazz. It's not Latin, salsa or merengue, nor drum 'n' bass or dubstep. It's R&B-based, mostly written, arranged, and produced by bands and artists that can perform these songs live, as good or even better than the recording.
Join Elysian Brewing for the South Sound seasonal release and tasting of its Superfuzz Blood Orange Pale Ale, a mind-bending whirl of the aromas and flavors of blood orange and Northwest hops. Guests are encouraged to dress in funky Superfuzz attire while Peaks and Pints pumps Superfuzz through the jukebox.
In 1996, the SuperSonics reached the NBA Finals, Nirvana released "From the Muddy Banks of the Wishkah," and Elysian Brewing Company poured its first beer in Seattle's Capitol Hill. A lot has changed since, but the beer is still flowing from Elysian, 22 years later. Five years ago this month, Elysian took an easygoing blend of Northwest Pale, Munich and Dextri-pils malts, Citra and Amarillo hop cones and a dusting of blood orange peel, called it Superfuzz Blood Orange Pale Ale and all was groovy.
In addition to Superfuzz, other Elysian beers flowing from peaks and Pints' western red cedar tap log will include Fuzzduster, a blend of Space Dust and Superfuzz, Kappa IPA and a couple one-offs.
This Orangesploitation will go down at 6 p.m., Thursday, May 3, in Peaks and Pints in Tacoma's Proctor District. The funk riff on this thing will be letter-perfect.
Snap city, baby!
ELYSIAN SUPERFUZZ FUNKIFIED PARTY VOL. 2, 6 p.m., Thursday, May 3, Peaks and Pints, 3816 N. 26th St., Basecamp Proctor, Tacoma, no cover