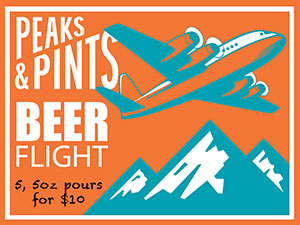 Your plan was simple: Rent an apartment, find a job, ski 120 days on the mountain and fly back home. The mountain, however, quietly cast a spell on you. At about the time you should have been moving out of your riverside apartment, you were casting a dry fly to rainbow trout. When you should have been tackling your home's overrun landscape, you were pitching a tent next to a waterfall. And at the point you should have been tendering job applications for computer jobs, you were edging up the side of a rock face. And you're still living in the mountains today, 30 years later. Why? Mountain life is paradise. It's at once wild and sophisticated. Yes, faded Levis and $5 work shirts have long since given way to khaki slacks, polo shirts and Italian loafers, while local sports attire has expanded from Gore-Tex and goggles to include Lycra shorts and U.S. Postal Service bicycle jerseys. Ancient pickup trucks have been supplanted by shiny new SUVs-rigs that rarely get dusted up or snowed in on a backcountry road. But, there's nothing like the mountain's incredible diversity-sunlit bowls, dark glades and 360-degree exposures-all defined by an unrelenting pitch. Peaks and Pints knows, which is why we simulated the experience in our little lodge in Tacoma's Proctor District. Today, we have the mountain on our minds more than ever. Therefore, enjoy our beer flight Craft Beer Crosscut 8.2.18: A Flight of Mountain Hankering.
Barrel Mountain Ash Cloud Amber
5.5% ABV, 20 IBU
Located west of the Gifford Pinchot National Forest, the folks at Barrel Mountain Brewing Co. regularly hike and bike the trails of Silver Star, Cape Horn Falls and Tarbell. The motif at the Battle Ground, Washington brewery is decidedly outdoorsy with one tent stake planted in grunge. Barrel Mountain's Ash Cloud Amber is coppery brown in color with some reddish hues. It's brewed with seven different malts to create a well-balanced, smooth profile with just enough sweetness and a touch of chocolate to balance the single hop. Named after the cloud of ash that formed after Mt. St Helens erupted in 1980, the finish is long and lightly bitter.
GoodLife Mountain Rescue
5% ABV, 40 IBU
The population of Bend is mostly people who have visited the central Oregon town and fell so in love with it, they moved there. Who wouldn't? It's a sunny playground ― a blessedly bipolar high-desert home base, where you can trail-run along the rushing Deschutes River in the morning and hit the snowy slopes of Mt. Bachelor in the afternoon. GoodLife Brewing's name reflects their love for their hometown Bend. Part of the company's Sustainable Session Series, Mountain Rescue Session Ale gives back a portion of the proceeds of its sale to local volunteer rescue crews who work to get hikers in the nearby Deschutes and Willamette National Forests out of any dicey situations, and with a beer this good it's easy to rack up some sales. The balance between the malt and hops is spot on, playing together to create something almost fruity, with notes of apple or pear coming through.
Founders Sumatra Mountain Brown
9% ABV, 40 IBU
Founders Sumatra Mountain Brown made this list on name alone, although the interior Sumatra island is dominated by two geographical regions: the Barisan Mountains in the west and swampy plains in the east. (Sumatra is the closest Indonesian island to mainland Asia.) You most likely would enjoy the craft beer after a day of snow sports. Although it's labeled an imperial brown ale, Founders Sumatra Mountain Brown drinks more like a porter. There's plenty of body here for a brown, even one that clocks in at 9 percent ABV. The magnificent, coffee-forward Sumatra Mountain imperial brown ale is smooth, rich and roasty with nutty and caramel flavors. This full-bodied ale receives its depth from a team of malts including caramel malt for sweetness, flaked barley for dense foam, a bit of chocolate malt for its deep color and aromatic and Munich malts to add even more depth. Sumatra coffee, along with German and Perle hops, are also among the ingredients that make this a slam-dunk brew.
Puyallup River Mud Mountain Milk Stout
7% ABV
Mud Mountain sits in the Puyallup valley, which was formed by the buildup of mudflows caused by past eruptions on Mount Rainier. The upper viewpoint offers views of the dam complex and the White River far below. Twenty miles west of the mountain sits Puyallup River Brewing Co. on Erik Akeson's Puyallup property. His Mud Mountain Milk Stout grabbed a silver medal at the 2015 Washington Beers Awards. It grabbed a bronze at the 2016 Washington Beer Awards. It grabs every drinker when they taste its smooth as chocolate silk self. Fresh vanilla beans, cocoa nibs, oats, and six different specialty malts make this milk stout one of the easiest drinking dark beers on the planet.
Double Mountain Black Irish Stout Nitro
4.5% ABV, 50 IBU
St. Patrick's Day 2007, Matt Swihart and Charlie Devereaux opened Double Mountain Brewery & Taproom, named after the orchard they owned, Double Mountain Orchards — where one can look in one direction and see Mt. Adams and then look in the other direction and see Mt. Hood. Double Mountain sits in downtown Hood River, which Sunset Magazine named "Best Adventure Town" in its 2015 Travel Awards. "The scenic setting, in the shadow of snow-capped Mt. Hood and the meeting of the Columbia and Hood Rivers, resonated with our judges, as did the startling breadth of experiences possible in this Oregon town — hiking, biking, fishing, rafting, skiing, paddle-boarding, and the West's best windsurfing. The apres-adventure crafter beers had fans, too," states the article. This Dublin-style stout is a quintessential Double Mountain interpretation of a classic style. It's rich, creamy, roasty and beautifully bitter that pours with a thick head, courtesy of nitrogen. The nose is roasted malt and some dark chocolate. Flavor is similar — rich roasted unsweetened dark chocolate. Except a semi-dry finish as you cheers you day's adventure.
---