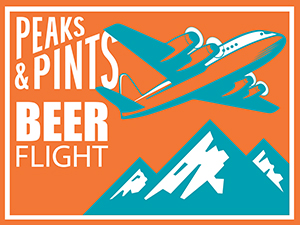 Dexter, Michigan's Jolly Pumpkin Artisan Ales is the first brewery in the U.S. to oak barrel-age 100 percent of its beers. Ron Jeffries — AKA Brewmaster Spooky, AKA Captain Ron — founded the Jolly Pumpkin with his wife, Laurie, in 2004, and their beers have since gained international recognition and received multiple gold medals at the Great American Beer Festival. Jolly Pumpkin takes great care in maturing their beers. Each brew is fermented in open-air tanks and aged in oak casks. The beers are then further matured in the bottle with the addition of more yeast, also known as bottle re-fermentation. This process creates a beer that ages extremely well as the yeast continue to consume the sugars in the bottle, changing flavors, producing alcohol and causing natural carbonation. The name Jolly Pumpkin was one in a long list of possibilities, but it was the one Jeffries kept coming back to because it made him laugh. "Jolly Pumpkin" also embodies some of his favorite things: Halloween, pirates and the tropics. Today, Peaks and Pints presents a flight of Jolly Pumpkin we call Craft Beer Crosscut 7.24.19: Flight of Jolly Pumpkin.
Craft Beer Crosscut 7.24.19: Flight of Jolly Pumpkin
Jolly Pumpkin Turbo Bam
4.9% ABV, 24 IBU
Bam Biére is Jolly Pumpkin's delicious farmhouse ale named for the brewery's Jack Russell, who struck by a car, bounced back in fine tenacious Jack Russell fashion. Turbo Bam saison is a rye version of Bam Biére, brewed a hefty portion of rye malt for an underlying spice that allows the coriander and Szechuan peppercorns to build upon. The normal Bam Bière saison hopping regime of Cascade and Crystal hops are accentuated with the inclusion of Amarillo hops and lemon peel, to put Turbo Bam into high gear with blasts of lemon, pineapple and mango.
Jolly Pumpkin Problem No Problem
7.6% ABV, 22 IBU
The third collaboration Jolly Pumpkin brewed with Monkish Brewing Company in Torrance, California, Problem No Problem doesn't have problems. Brewed with Pilsner Malt, Munich 10, jasmine rice, wild rice, green lentils, palm sugar, sweet orange peel, bitter orange peel, cumin, ground ginger, mustard seed, coriander, fenugreek, Tellicherry peppercorn and Wakatu hops, this saison hits the nose with brown sugar, oak, and funk. Expect flavors of oak, maple syrup and just a hint of spices that pairs well with the subtle funk and light tartness.
Jolly Pumpkin Forgotten Tales of the Last Gypsy Blender, Series 2, Volume 1
7% ABV, 45 IBU
Chef Celina Tio built her foodie following with TV appearances on shows like Top Chef Masters and Iron Chef America, but her profile in Kansas City has been on the rise since her days as executive chef at The American restaurant, where she received the James Beard Foundation Award for Best Mid-West Chef in 2007. She left in 2008 to launch a series of neighborhood fine dining spaces in Kansas City. In 2012, Chef Tio contacted Jolly Pumpkin Artisan Ales in Dexter, Michigan, to do an event with the brewery. But, Jolly Pumpkin had stopped distributing to Missouri. After a couple of years, Jolly Pumpkin returned to the Show-Me State, and Chef Tio received her wish. It went well. Chef Tio and Jolly Pumpkin had a hunch a collaboration beer would work; Last Gypsy Blender series was born, including Jolly Pumpkin Forgotten Tales of the Last Gypsy Series II, Volume I. Brewed with grains of beech and cherry smoked malts, three different hops, preserved lemons, lime peel, bourbon smoked sugar and Kiawe smoked sea salt, three batches of separate sizes were brewed and placed in JP's oak foeders for eight, 13, and 15 months. Even though they were blended together before packaging, the blend resulted in one beer with two distinct personalities — an earthy and smoky delight, and a more salt forward lemony goodness with hints of vanilla, bubblegum, funk and oak dancing together, finishing with a mild citrus bite and light acidity.
Jolly Pumpkin Ale Absurd
8.3% ABV
Jolly Pumpkin's Baudelaire Bière Series is based on the poetic works of Charles Baudelaire, a French poet who also produced notable work as an essayist, art critic, and pioneering translator of Edgar Allan Poe. Baudelaire Bière Ale Absurd is a medium-bodied, copper sour rye tripel ale with a hint of mild spiciness. Barrel aged in fresh California Chardonnay barrels for 17 months, the oak notes blend well with hints of pear and a light buttery tinge.
Jolly Pumpkin Smashed, Grabbed & Hop Dusted III
8.17% ABV, 70 IBU
Released in March 2017, this Holy Mountain Brewing collaboration is a straight forward IPA done in the Jolly Pumpkin style. This sour IPA was brewed with Citra, Crystal, Simcoe, and Southern Cross hops plus seven different malts for a highly drinkable and funky IPA. Hop notes of lemon, pear and melon blend with a lightly sweet, honey like malt body.
---