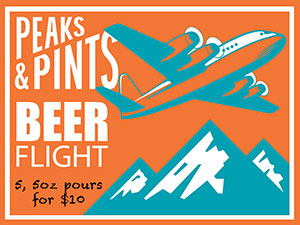 "Saison" is the French word for season. This style of farmhouse ale was created before mechanical refrigeration was used in brewing. Saisons were intended to provide refreshment to thirsty farm workers on hot days, thus the farmhouse connection. Because the style emerged as a seasonal beer, often brewed in the winter and made without temperature controls, the original characteristics of the style were all over the board. In the funky world of sours, wild ales, and farmhouse ales, you never quite know what you'll get once Brettanomyces, Lactobacillus, and all their microscopic friends finish their wort buffet. Brewer and drinker alike could theoretically expect a different sensory experience from every bottle, perhaps even every sip. Saisons, with their crisp bubbly nature, showcases a range of fruity, earthy and yeasty flavors, bridge the gap between the malty brews of winter and summer's hoppy bitter beers. Brewers may add spices, which can include grains of paradise and black pepper, and they really don't offer much hoppy character; if they are bitter it can be assertive. Today, Peaks and Pints presents a flight of saisons — traditional and enhanced — that we call Craft Beer Crosscut 2.26.18: A Flight of Saison.
Upright Fatali Four
4.5% ABV
Upright Brewing owner and Brewmaster Alex Ganum opened his brewery in the basement of Portland's Leftbank building in 2009. Since then, Upright has made a name for itself brewing Belgian-style saisons as well as pushing outside the boundaries of what a standard Pacific Northwest beer tastes like. Fatali Four is a blend of the brewery's barrel aged Four saison with fresh homegrown fatali chiles added for a couple months before bottling. It also incorporates light use of Brettanomyces yeasts providing a contrasting earthy backdrop for the bright chile flavors.
Holy Mountain Afterswarm
5.4% ABV
Named after a 1973 surrealist film with a vaguely Masonic logo, Holy Mountain Brewing Co. pushes IPAs to the side to brew Old Worid beers with New World twists. Saisons and wild yeasts rule, barricaded with foeders. The Seattle brewery's Afterswarm is a delicious rye saison with honey. On the nose, expect lots of rye spiciness and unusual esters. Esters, indeed, many up front with some bubblegum. Sip develops with a fair rye backbone, some chewiness and spice, before an unusual bourbon-honey depth emerges.
Mirage Drie Valleien
6.1% ABV
Former Wingman Brewers and Buoy Beer Co. brewer Mike Dempster opened farmhouse-focused Mirage Beer Company late last year in Seattle. Mirage's first bottle, Drie Valleien, is a 6.1 percent saison aged in Pinot Noir barrels from the Willamette Valley with wild cultures from the Senne and Sonoma Valleys. Nose is modest Pinot Noir earthy grape with a hoppy saison underneath. On the tongue, it's wonderfully musky, deep and creamy with a soft fruity character — strawberry, grape and maybe a hint of tart cherry. Nice bitter note emerges at the finish.
Logsdon Oak-Aged Bretta
8% ABV
Logsdon Farmhouse Ales was started by Full Sail founding brewer and yeast master Dave Logsdon who has a special affinity for traditional Belgian-style farmhouse ales. When he launched the brewery, he planted an orchard on the property with Belgium-imported Schaerbeekse trees. These trees grow the sour cherries necessary to craft authentic kriek beers. With new brewers like Shilpi Halemane (Widmer) and Eric Ponce (Goose Island) working alongside veteran Curtis Bane (Cascade), a new accomplished and inspired group has taken Logsdon with a plan to continue experimentation of new yeasts, bacteria, fruits and barrels that made the brewery famous. Logsdon's Oak Aged Brett is made with the Hood River, Oregon brewery's Seizoen Bretta that is aged for a period of time to develop the wood aged character in the beer. Oak Tannins, vanilla notes and subtle smoky spiciness soften and mellow this beer over time. The aged unfiltered beer is refermented and carbonated in the bottle with select yeast strains to provide added dryness and complexity.
Deschutes Cultivateur Provision Saison
7.5% ABV
Deschutes Cultivateur Provision Saison, from the Bend, OR-based brewery's experimental Pub Reserve series, takes its inspiration from typical farmhouse saisons — only this take on this style is more complex from barrel-aging the ale in pinot casks to bring forth a mix of saison, Brett and sour styles. The result? It's complex and refreshing, with rustic notes typical to the style, but with woodiness from the barrel and a sourness that doesn't overwhelm. The orangey cloud of liquid in the glass testifies that it's unfiltered, with apricot and grass on the nose, as well as a hint of hay. Expect tartness, but also a bit of spice and overripe fruit that lingers with a farmhouse funk. A lot going on, for sure.
---