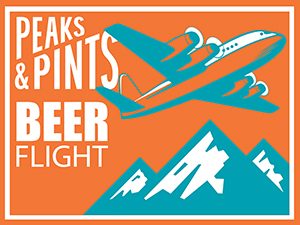 Essentially, Christmas beer isn't a style; it's a tradition. Unlike IPAs or bocks, which have specific criteria, Christmas beer has no confines. Unless, of course, you refer to the guidelines from the Beer Judge Certification Program, which states its aroma should be "reminiscent of Christmas cookies," appearance of amber to dark brown, and must taste "rich and malty." The guidelines state "spices are required." However, BJCP cites some brands as leading examples of Christmas beers that actually contain no spices. So now, how do we define Christmas beer? Simple — it's a beer that was brewed as a gift. It may be any style, any flavor, any name as long as it was given and received as a gift. Gift giving is the most essential part of the holiday. The significance of gift giving is that it is an act of sharing, a mindful transaction between the giver and the recipient. No everyday beer will do because a gift is special. It must be brewed with better ingredients or spices or to greater strength. Likewise, it cannot be accepted as any everyday beer. It must be received with appreciation for its craftsmanship, its unique flavor, and its potency. Gift giving is meaningless unless both the giver and the recipient share in the spirit of good will. Otherwise it might as well be just another six-pack of light beer. As a gift to you, Peaks and Pints presents Craft Beer Crosscut 12.22.18: A Flight of Christmas Beer. Yes, it costs $12, but it's still a gift in our eyes.
Craft Beer Crosscut 12.22.18: A Flight of Christmas Beer
Delirium Noel
10% ABV, 20 IBU
In the town of Ghent sits Brouwerij Huyghe, the oldest, active brewery in that corner of Belgium. The brewery is best known for Delirium Tremens, a highly regarded Belgian strong pale ale, but they produce a wide variety of beers ranging from pilsners, witbiers, fruit ales and lagers. Huyghe's Delirium line of beers is famous for the pink elephant that adorns every label on every ceramic painted bottle. Its Noel labels are no exception. Skiing, sledding, pulling Santa's sleigh; the Pink Elephant does it all. Delirium Noel is a big, spicy beer with a lot dried fruit character and touch of alcohol to let you know that you're drinking a beer with a double-digit ABV.
St. Bernardus Christmas Ale
10% ABV, 28 IBU
Leave it to the B-52s' Fred Schneider to craft the best Christmas camp this side of John Waters. His wonderfully kitschy dance party band, The Superions, released Destination … Christmas! (Fanatic) in 2010, which includes "Fruitcake."
The are all nuts,
Citrus peel, lots of stuff,
Add what you feel!
Sticks of butter, cinnamon,
Molasses, lots of dark rum,
Artificial color, artificial flavor,
If your family don't want it,
Give it to a neighbor!
It's fruit cake!
It's fruit cake!
Brouwerij St Bernardus is famous for both their beers and their heritage. The brewery used to brew the famous Westvleteren beers before the monastery returned all production back to within the abbey's walls. Their Abt 12 quad represents what Westvleteren 12 used to be before the abbey changed their yeast strain. St. Bernardus' Christmas Ale is brewery's Abt 12 offering, but gussied up with rich malt, dark dried fruit, fig, hints of anise, nutmeg, cinnamon, brown sugar … basically a fruitcake.
Corsendonk Christmas Ale
8.5% ABV
In 2012, a very pregnant Jennifer Nettles of Sugarland opened up the Country Music Awards (show with a saucy song that makes no secret about her Christmas wishes: I've got your sugar if you'll show me your spice and There's no penalty for peeking early under my tree. Corsendonk Christmas Ale has all the sugar and spice Nettles needs. Brewed with Pale, Munich and Caramunich malts, plus Kent Goldings hops, this rich, dark, joyous brew has sweetish, yeasty-spicy and slightly fruity aroma of caramel, coriander, toasted coconut, some raisins and a touch of chocolate with similar tastes followed by a medium long, quite bitter, moderately yeasty-spicy and slightly roasty finish.
Reuben's Reuben Claus
5.9% ABV, 30 IBU
Home brewer-turned-pro Adam Robbings developed his Robust Porter recipe using British malts particular to Windsor, about 25 miles west of London, where he grew up. Eight different grains are used to create this Reuben's Brews multiple award-winning beer, pouring a deep brown with a creamy tan head like it has some weight. Roast malts are the star in both aroma and flavor that's nutty and slightly sweet with an espresso bitterness balanced by a touch of creamy vanilla, chocolate and caramel sweetness, without being cloying or off putting. That is … until Reuben's Brews' brewers added candy canes and cocoa nibs. The resulting Reuben Claus holiday porter now has a peppermint nose and flavor with slightly more chocolate flavor.
Rogue Santa's Private Reserve
7.9% ABV, 22 IBU
Rogue Ales has reformulated its popular winter seasonal, Santa's Private Reserve, crafting a Belgian Strong Ale made with cherries, raspberries, Belgian Candi sugar and Imperial Gnome yeast. Rogue Brewmaster John Maier must have been listening to "The Twelve Days of Christmas" as this craft beer was brewed with 12 ingredients: Premium 2 Row, Munich, Weyermann Carabelge, Weyermann Caramunich III, Weyermann Special W & Midnight Wheat Malts; Willamette Hops; Belgian Candi Sugar, Red Raspberries, Cherries, Imperial Gnome Yeast and Free Range Coastal Water. The Candi sugar enhances the sweet and tart characteristics of the raspberries and cherries, and the beer takes a little bit from both sides of the list: it will put a little color on your cheeks, but finishes on the sweet side.
---