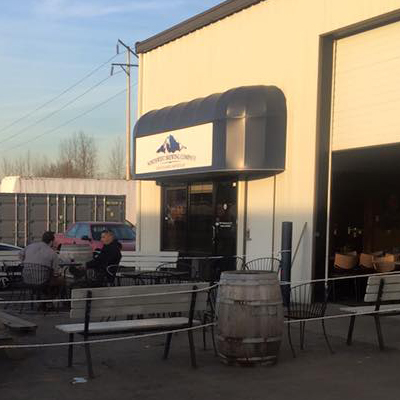 Northwest Brewing Company
1091 Valentine Ave SE, Pacific, WA 98047, United States
Biography
Established: 2012
Owners: Greg Steed (CEO) and Dan Anthony (COO)
Brewer: Art Conner
Location: 1091 Valentine Ave. SE, Pacific, WA 98047
Specialty: "Making craft beer bold, fun and sexy"
Five Notable Beers: Mango Weizen, Road Trip Pale Ale, Hard Rootbeer, Hoppy Bitch IPA, Crazy Bitch Double Hop IPA
Awards: 2015 Washington Beer Awards, bronze, Road Trip Pale Ale
Fun Facts:
>>> Not content to keep their flavors in liquid form, Northwest Brewing Company also slings a menu of gastropub cuisine, including flatbread pizzas, chili, chili dogs, bagel dogs, bagel sandwiches and nachos, backed by live music every Saturday night.
>>> First to market hard root beer, and it's not the sickly sweet kind.
Originally known as Laughing Buddha, then rebranded as Trade Route Brewing, in 2012 Dan Anthony and Greg Steed purchased the brewery in Pacific, Washington and renamed it Northwest Brewing Company. Over their first five years, the brewery grew from 800 barrels a year to a touch under 7,000 barrels. Northwest Brewing was also the first in the state to brew hard root beer. They'll also open a new taproom in the Sammamish Plateau soon.