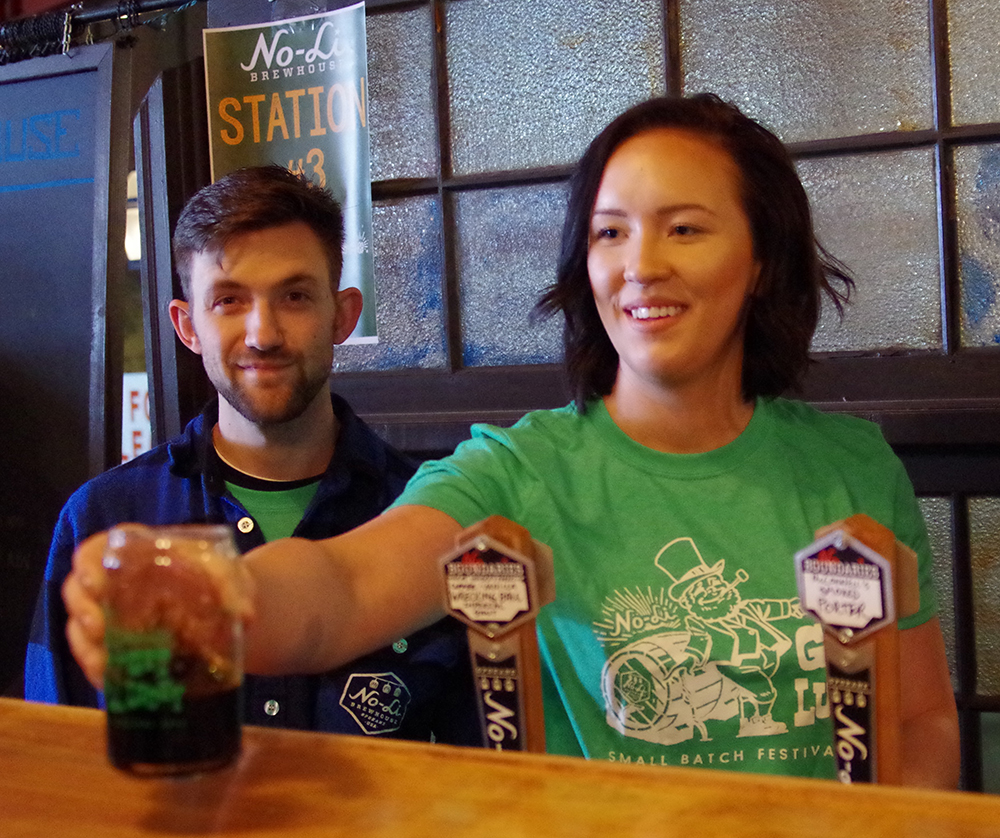 No-Li Brewhouse Get Lucky Small Batch Festival
Event Information
SATURDAY, MARCH 5, 2016
No-Li-Brewhouse, Spokane
After the success of their previous small-batch brew festivals, No-Li Brewhouse doubled down with its Get Lucky Small Batch Festival Saturday, March 5, featuring eight beers you wouldn't typically find on tap. Pouring inside the Spokane brewery, as well as just outside the building along the Spokane River, No-Li unleashed new small-batch beers just for fun to 200 ticket holders.
There wasn't a need to vote between the amazing OMFG Orange Mocha Frappe Goodness Dry Fly Wheat Whiskey Barrel-aged Rise & Grind Sweet Stout and the Wrecking Ball Barrel-aged Imperial Stout infused with vanilla beans and coffee.
The No-Li brewers pouring didn't keep track if you preferred their small-batch McConnell's Peat Smoked Porter to their super-hopped Hodgepodge Poser Pale Ale with an extra dry-hop of Mosiac, Equinox and Simcoe.
Their Rise & Grind infused with chocolate and mint might be your new go-to dessert beer, as it should, but the limited beer could be gone forever — that's the beauty and the curse of the one-day only small batch festival.
This sort of brewing often is a labor of love, considering the long wait involved and the fact that brewers can produce only relatively small batches at a time, something No-Li only does a few times each year.
Here are a few photos we snapped today.