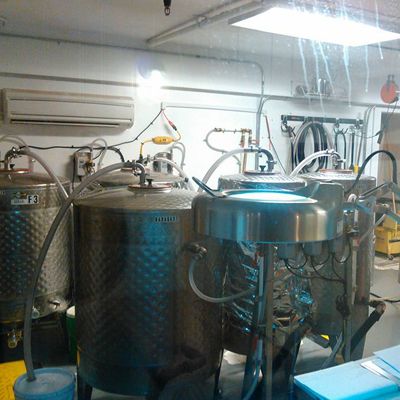 936 9th Avenue Court Fi, Fox Island, WA 98333
Biography
Established: 2015
Owner: Jim Dignam
Brewer: Jim Dignam
Location: 936 9th Avenue Ct, Fox Island, WA 98333
Specialty: "My wife's favorite beer" a Belgian Wit to commemorate an anniversary in Paris.
Five Notable Beers: AZ Drinkin' Pale Ale, Topless Too ISA, FI Brickyard Imperial, Barrel Aged Port,
Awards: No plans to enter
Fun Fact:
The brewery is based out of Dignam's garage, which isn't unusual for a small-time brewing operation. But the unique part of the operation is that he also grows his own hops on site because most hops are grown on the eastern side of the state.
Fox Island Brewing is a 3 barrel brewery making handcrafted beers in small batches. No taproom, but the beer is served (at the bar or in a growler) at Zogs on Fox Island.