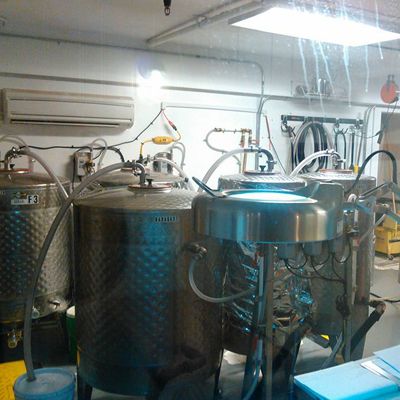 936 9th Avenue Court Fi, Fox Island, WA 98333
Biography
Established: 2015
Owner: Jim Dignam
Brewer: Jim Dignam
Location: : 2416 14th Ave NW in Gig Harbor
Specialty: "My wife's favorite beer" a Belgian Wit to commemorate an anniversary in Paris.
Five Notable Beers: AZ Drinkin' Pale Ale, Topless Too ISA, FI Brickyard Imperial, Barrel Aged Port,
Fox Island Brewing started as a 1.5 barrel system as a part-time gig in Dignam's garage and has since been upgraded to a 3 barrel system. Their taproom opened in May of 2018 and became a full time concern known as FIB Tap – IN (Fox Island Brewing Taproom for Independent Nanos). The taproom serves local craft beer, cider, wine, spirits, gourmet hot dogs and other snacks.