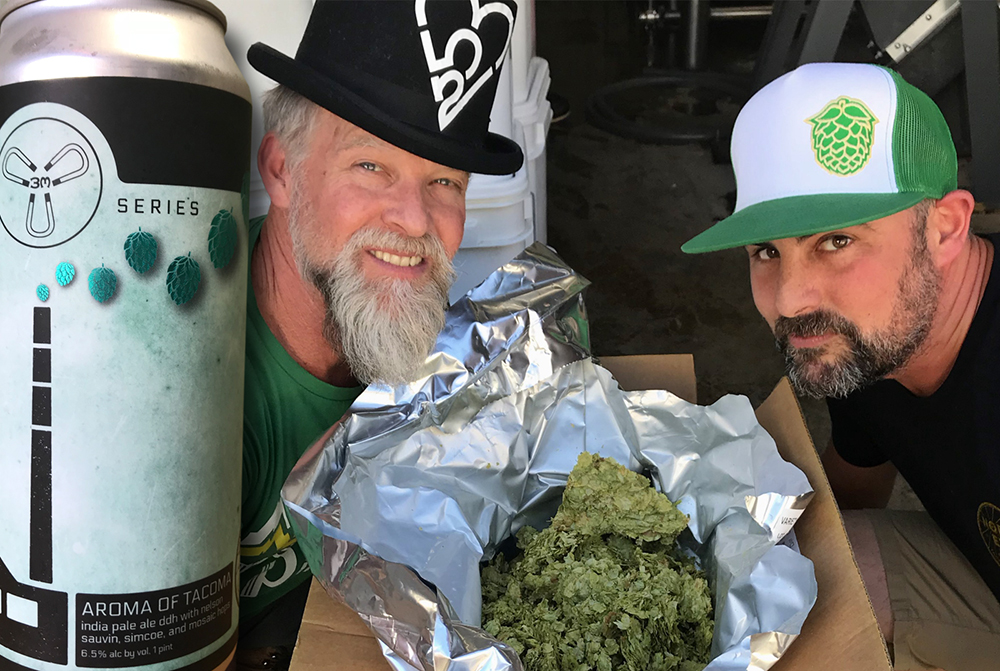 Three Magnets Brewing cans new Aroma of Tacoma

Breathe in, Tacoma.
Do you smell that?
"It smells an awful lot like happiness," said Justin Caillier as he dipped his nose into the pile of Nelson Sauvin hops.
"It should smell like strong tropical fruit and crushed grapes that mingle with citrus like tangerine and grapefruit," replied Three Magnets Brewing Head Brewer Jeff Stokes as he checked the vitals of what would be a hazy India Pale Ale collaboration between his brewery, Caillier's North End Social Club and Peaks and Pints. "That is, until we add the Mosaic and Simcoe in which it will take on dank and berry characteristics too."
"No, Jeff, it's definitely happiness," I quipped sniffing while patting Callier's back simultaneously. "I think we have a winner, Justin."
It was a beautiful Wednesday morning, Aug. 8 to be exact, when staff members from North End Social Club and Peaks and Pints invaded Three Magnets' brewhouse to brew the collaboration IPA. We knew the hop bill walking in. We knew our craft beer would be double dry-hopped with Nelson Sauvin.
We also knew the beer's name: Aroma of Tacoma.
A month prior Caillier and I were hanging out at Peaks and Pints discussing our Tacoma childhoods when, like most Tacoma conversations of our age range, the "aroma of Tacoma" spilled out onto the table. For decades, the city was enveloped in an undeniable stench. In fact, the foul emanation was so bad that New Jersey native Bruce Springsteen left promptly after his "Born in the U.S.A." show at the Tacoma Dome in 1984. The workingman's musician said the "aroma" made him sick to his stomach. The odor — reminiscent of rotten eggs — was attributed to the pollution in Commencement Bay, noxious lumber-milling fumes and animal renderings. The Port of Tacoma, City of Tacoma and the Environmental Protection Agency rolled up their sleeves, eventually receiving the thumbs up from the Boss who returned to rock the Tacoma Dome several times.
It wasn't that bad. Only when the wind died down did it truly stink. We all ran and walked the waterfront, many with strollers, as grassy fields replaced old wharves and warehouses. There are kids in this town who have no idea what the aroma of Tacoma means. Why would they? It now smells like polenta, pour-over coffee, cocktail shrub and Nelson Sauvin dry hopping.
Caillier and I began rattling off new aromas of Tacoma, including Brown & Haley's Almond Roca, Point Defiance Rose Garden and Frisko Freeze.
"I can help you invent a new aroma of Tacoma," said a familiar voice from a neighboring table. Stokes was working on a high-scoring five-block word with his girlfriend and Narrows Brewing Co. bartender, Brittany Stefansson. "Serious," he added pulling his eyes off the Scramble board. "I just scored a bunch of Nelson Sauvin hops. I'd love to brew an IPA with you two."
Wednesday, Aug. 8 — the middle of Tacoma Beer Week — hit the calendar.
Evergreen State College alumni Nathan and Sara Reilly, who had been running Darby's Cafe for nearly a decade in downtown Olympia, opened neighboring Three Magnets Brewing in November 2014. They hit the lottery when they hired head brewer and "Local Sourcing Liaison" Pat Jansen, who also hit the lottery with assistant brewer Jeff Stokes, a longtime home brewer and fixture in the Olympia brewing community, including stints at notable craft brew houses Skep & Skein Tavern and Gravity Beer Market. Together, Jansen and Stokes brewed a wide range of award-winning craft beers. Jansen moved on to open Matchless Brewing. Stokes moved into the Three Magnets head brewer slot, expanding on their medal winning ways, especially juicy IPAs. The medals kept coming.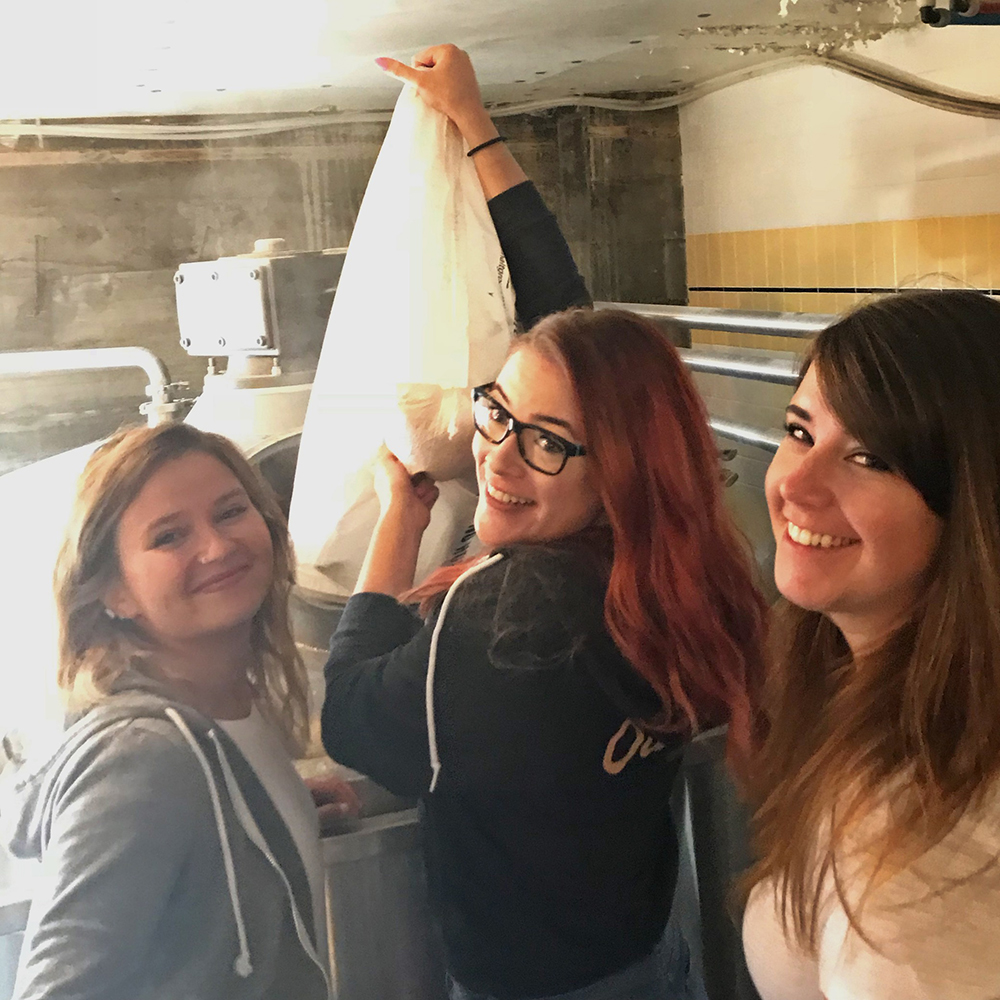 Peaks and Pints bartender Nicole Allen, Erin Miller and Madeleine Vistica mashed in the grains, which included torrefied wheat (heat treated to break the cellular structure), rolled oats and Pilsen malt. Bag after bag were dumped into the 725 gallons with a strike temp of 165. The trio quickly became annoyed with my camera, which never left until well after the boil, with Simcoe and Mosaic hops bubbling about smartly. Caillier and his bartender, Jen Mahoney, joined us for the mash-out, hop additions and everything in between.
Although we smelled the Nelson Sauvin, we didn't participate in adding them to the dry hop the following day.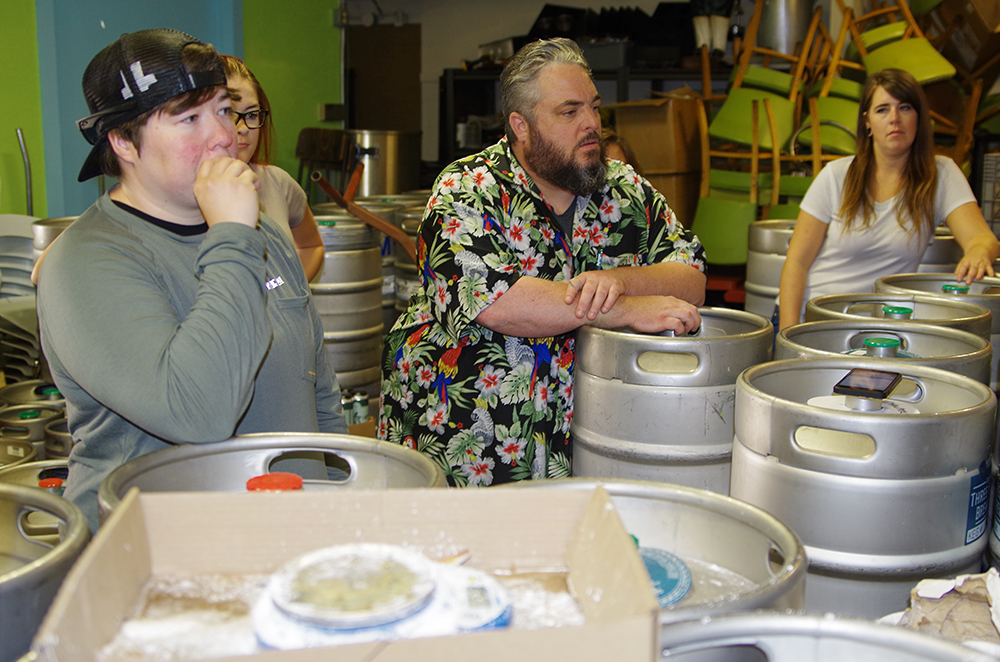 Named after both its founding region in New Zealand and the Sauvignon Blanc grape, Nelson Sauvin is an exciting, distinctive hop varietal that was released in 2000. Hailing from a small bay on the north coast of the country's South Island, Nelson Sauvin sports a compact cone shape with a tapered end. Aromas and taste range from citrus to mango and gooseberry, which are supplemented by hints of pepper and allspice. Known to impart a cool climate white wine "fruitiness," this bright, juicy hop is the star of the new Aroma of Tacoma.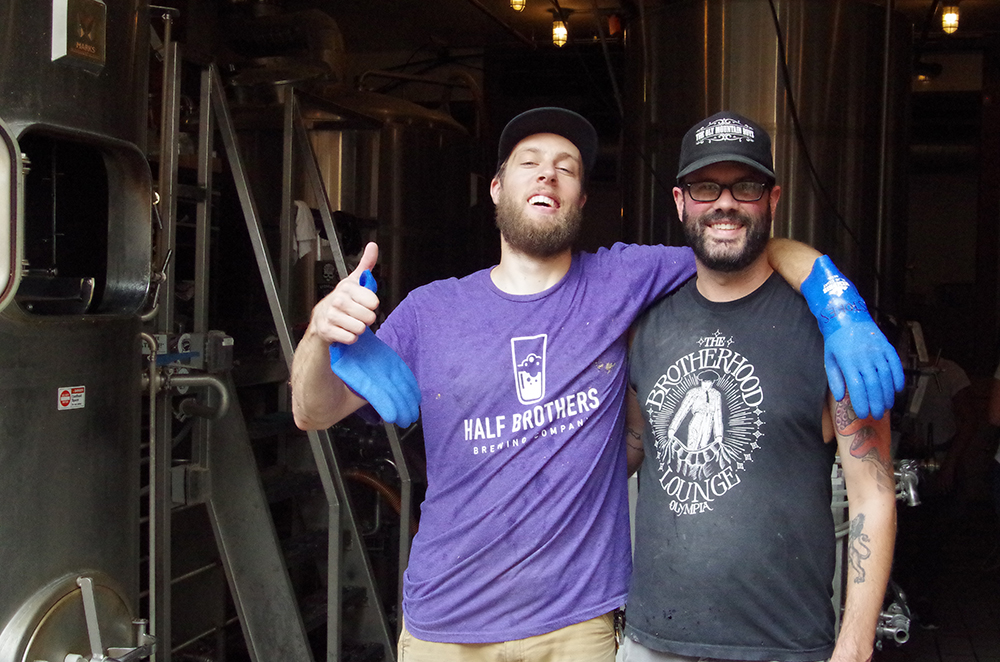 Laughter, delicious food and all the beer filled the gaps between additions and cleaning. Assistant brewer Dave Agee (pronounced "A.G.") — who cut his teeth at Half Brothers Brewing in Grand Forks, North Dakota — seemed to enjoy the sparging jokes, excessive photography, selfies and endless questions, or, at least, played it off well. Close your eyes and you couldn't tell the different between Three Magnets brewing soundtrack and Peaks and Pints' night shift tunes. NW Beverages sales executive Mike Bosold dropped by to make sure we kept our noses to the grindstone.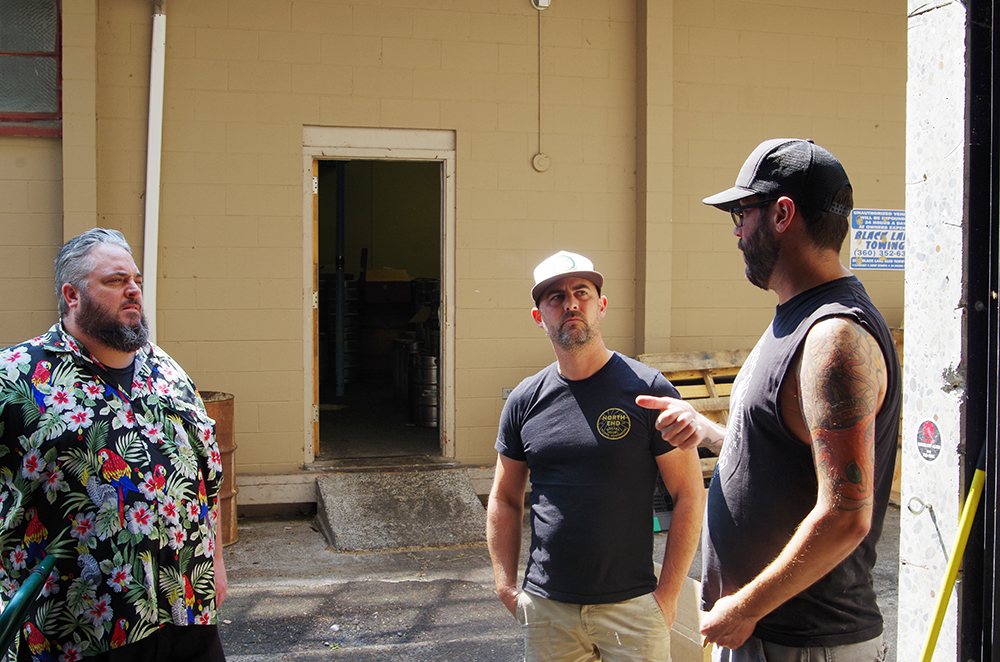 The new Aroma of Tacoma? It's a fruity, berry, dank nosed juicy hazy IPA double dry hopped with Nelson Sauvin, Simcoe and Mosaic hops for flavors of grapefruit, tropical fruits, pine, white grape and dank grassiness.
It's freakin' delicious.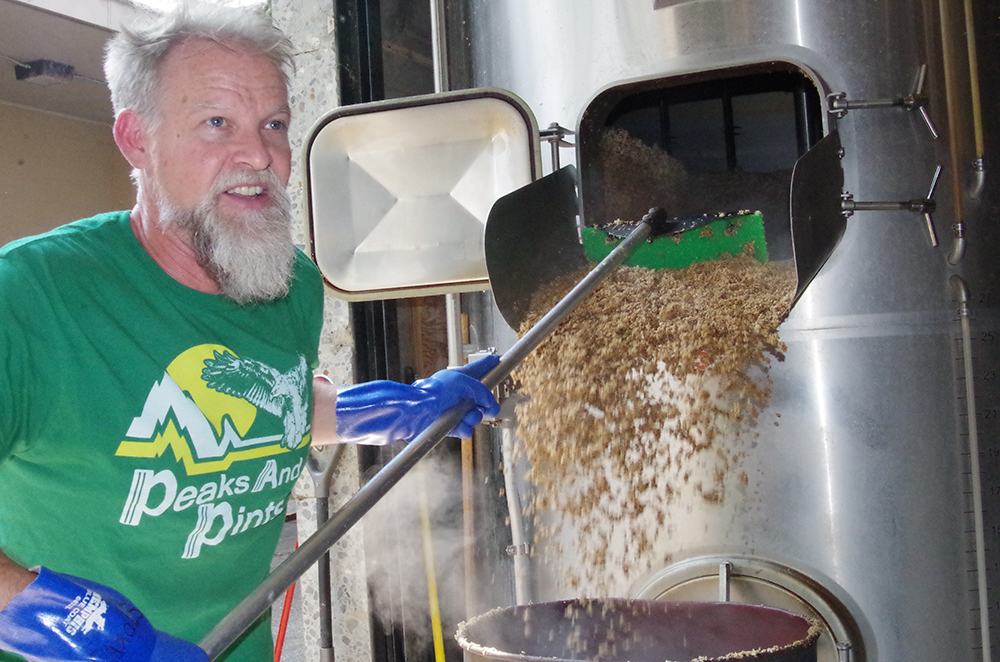 North End Social Club, Peaks and Pints and Three Magnets Brewing will release Aroma of Tacoma Hazy IPA, on draft and 16-ounce cans, over three days — 6-9 p.m., Sept. 6-8, respectively.
Breathe in, Tacoma.
AROMA OF TACOMA RELEASE PARTIES
6-9 p.m. Thursday, Sept. 6, North End Social Club, 3013 Sixth Ave., Tacoma, 253.212.3913
6-9 p.m. Friday, Sept. 7, Peaks and Pints, 3816 N. 26th St., Basecamp Proctor, Tacoma, 253.328.5621
6-9 p.m. Saturday, Sept. 8, Three Magnets Brewing Co., 600 Franklin St. SE, Olympia, 360.972.2481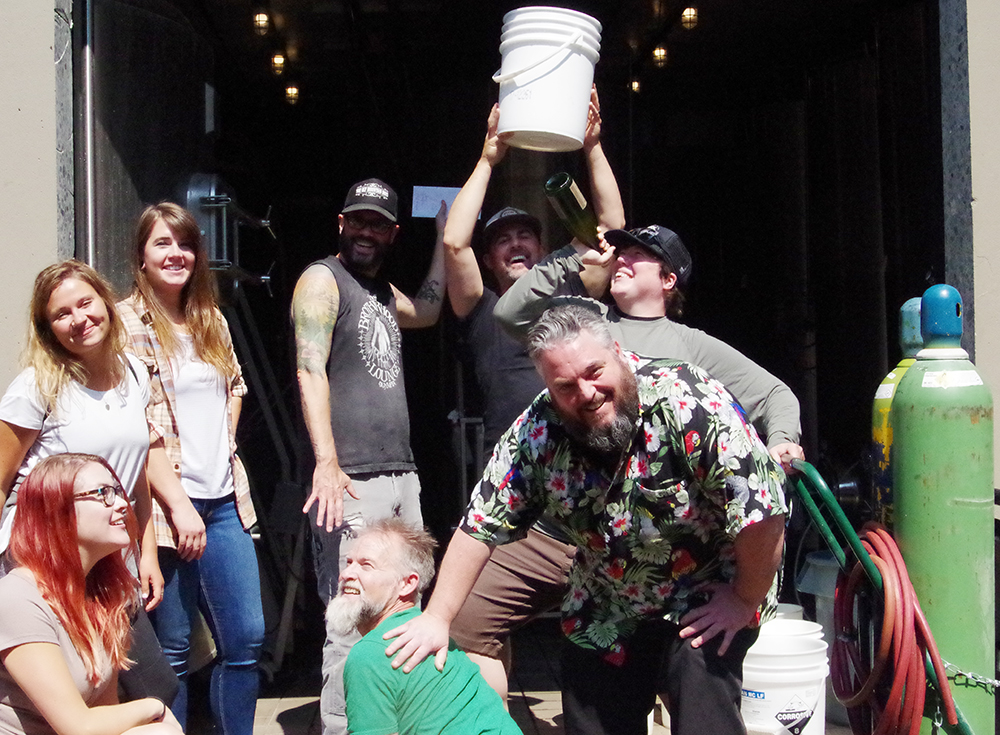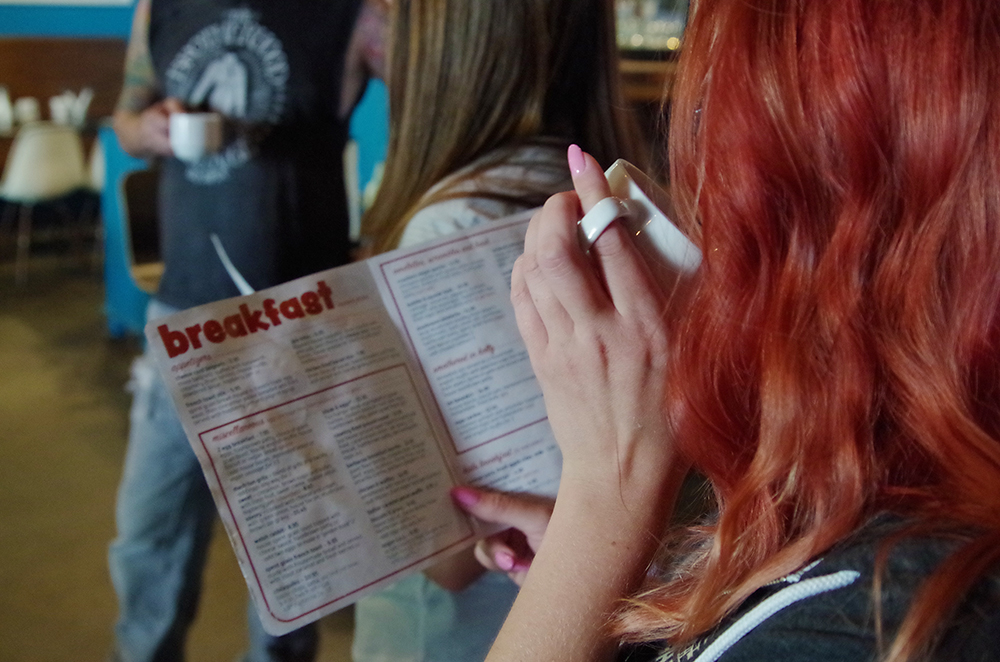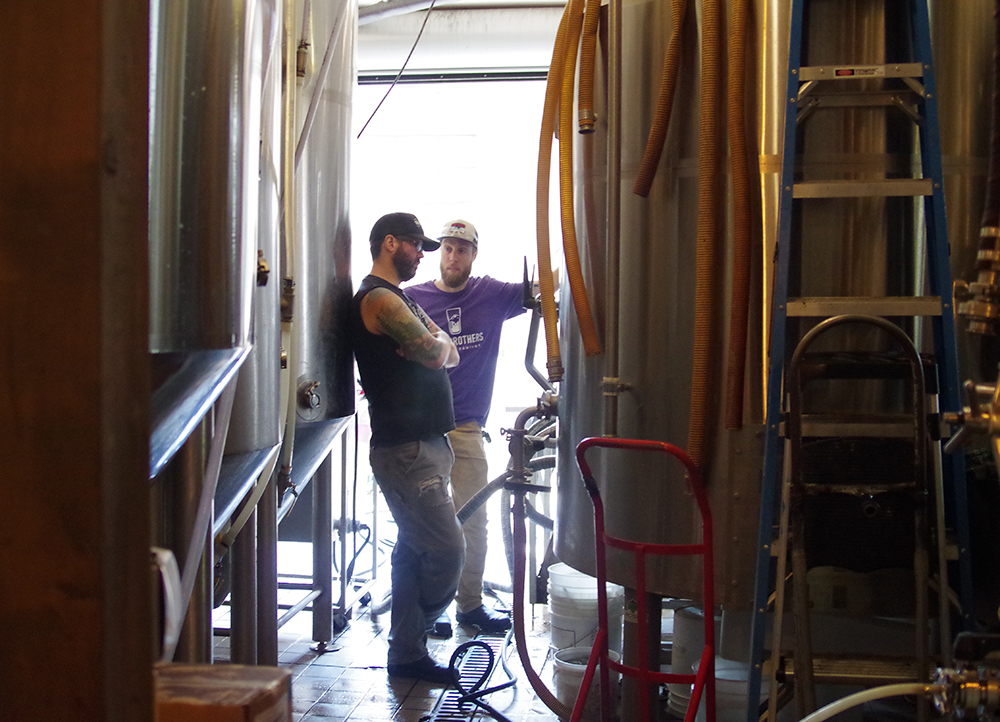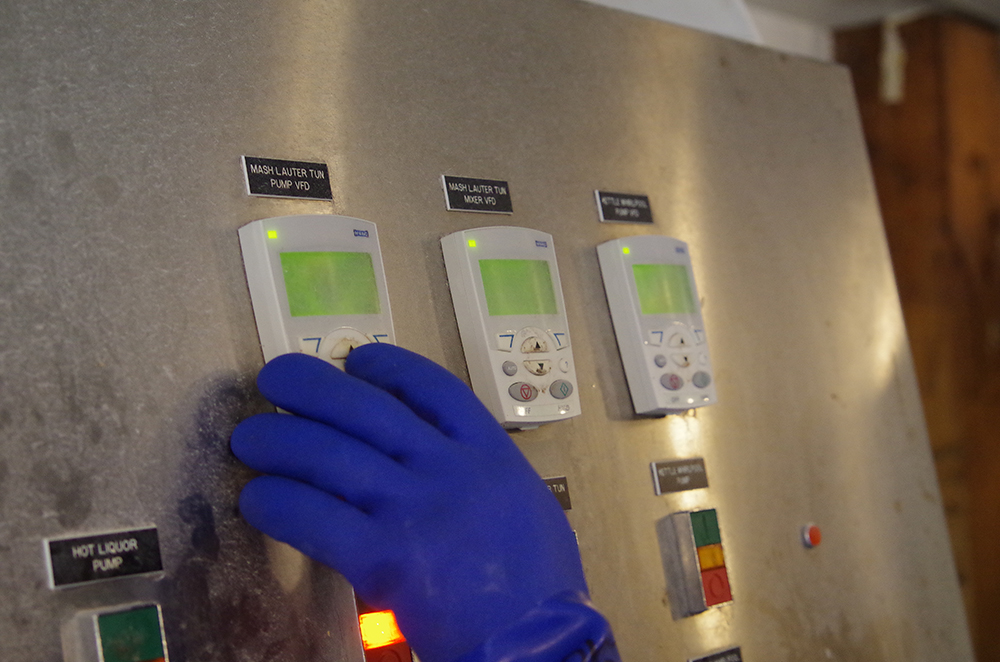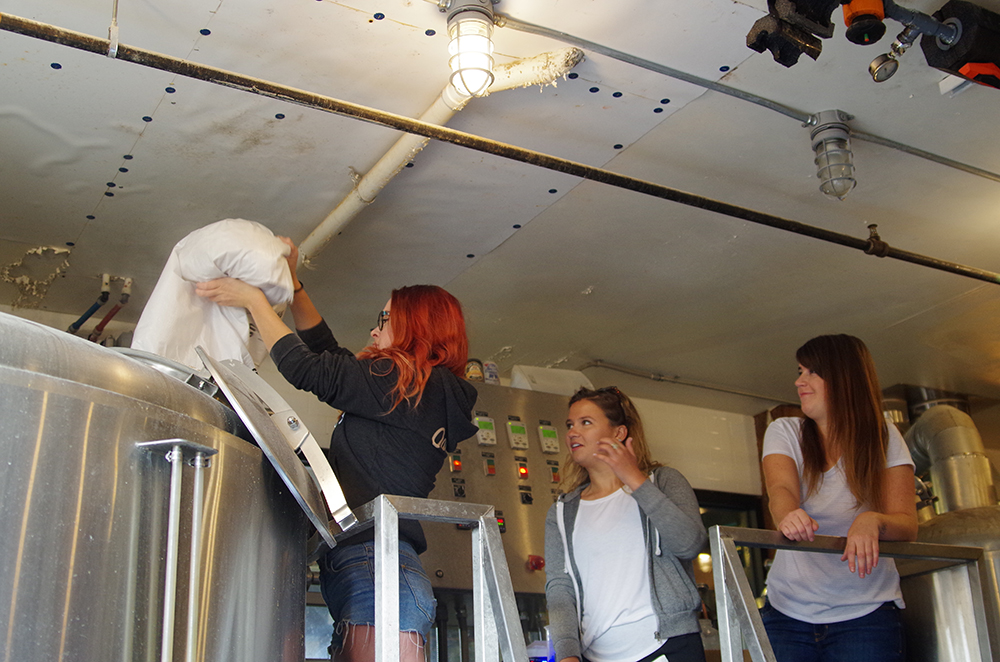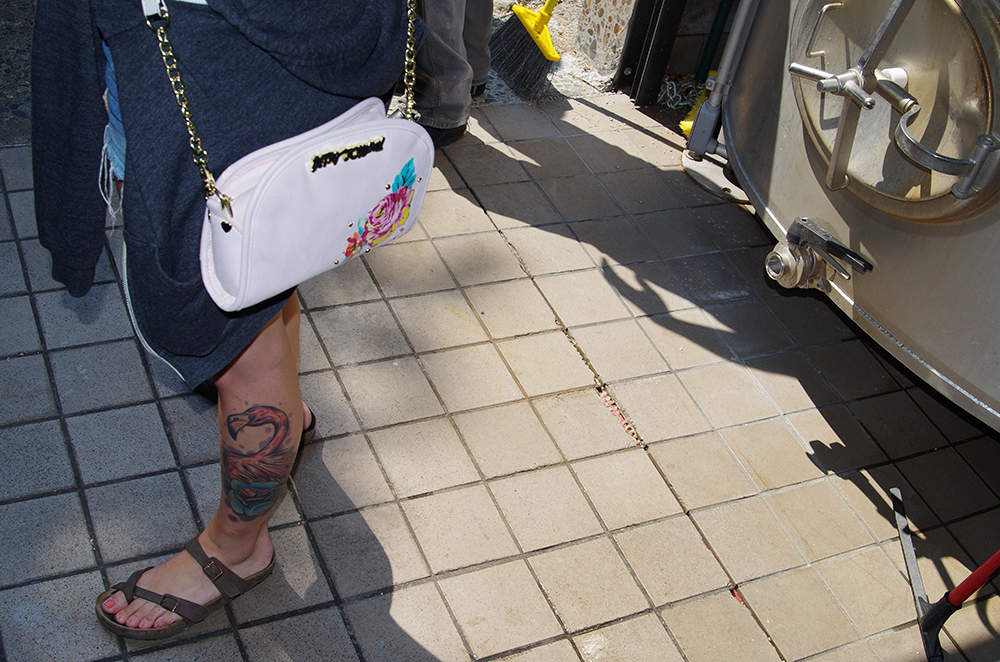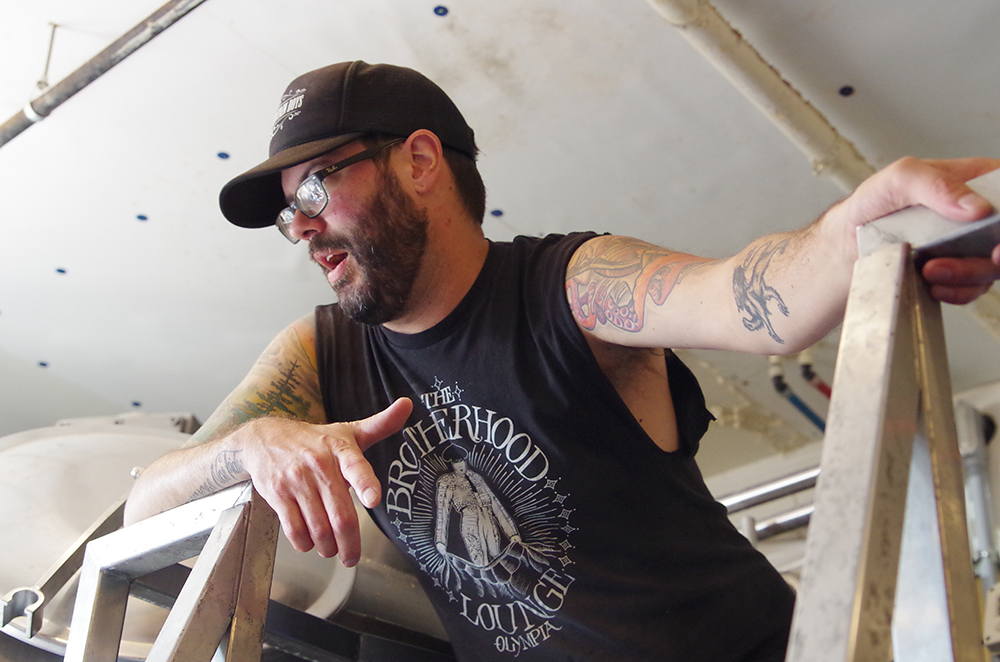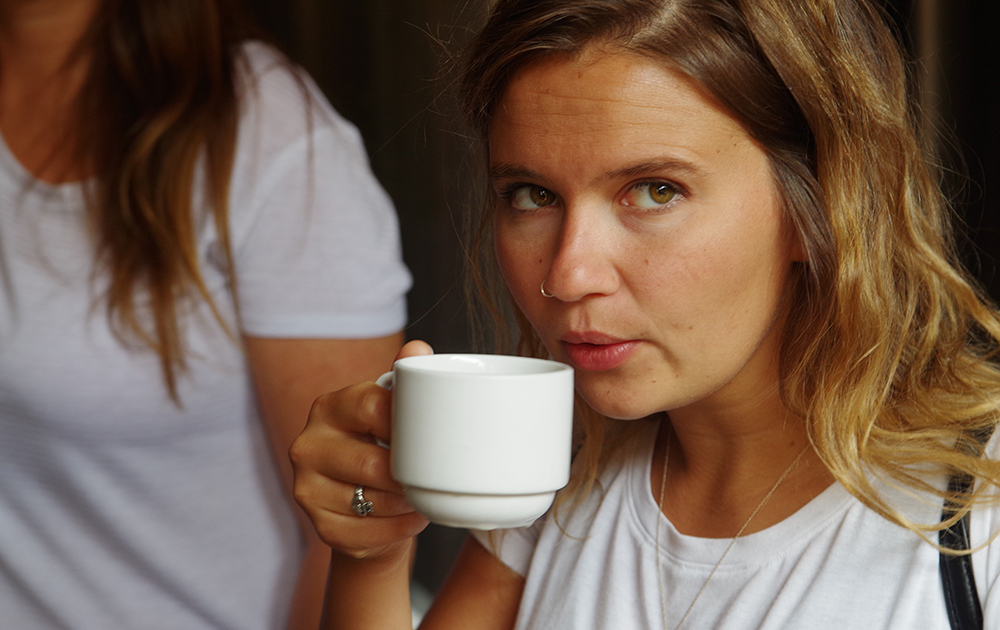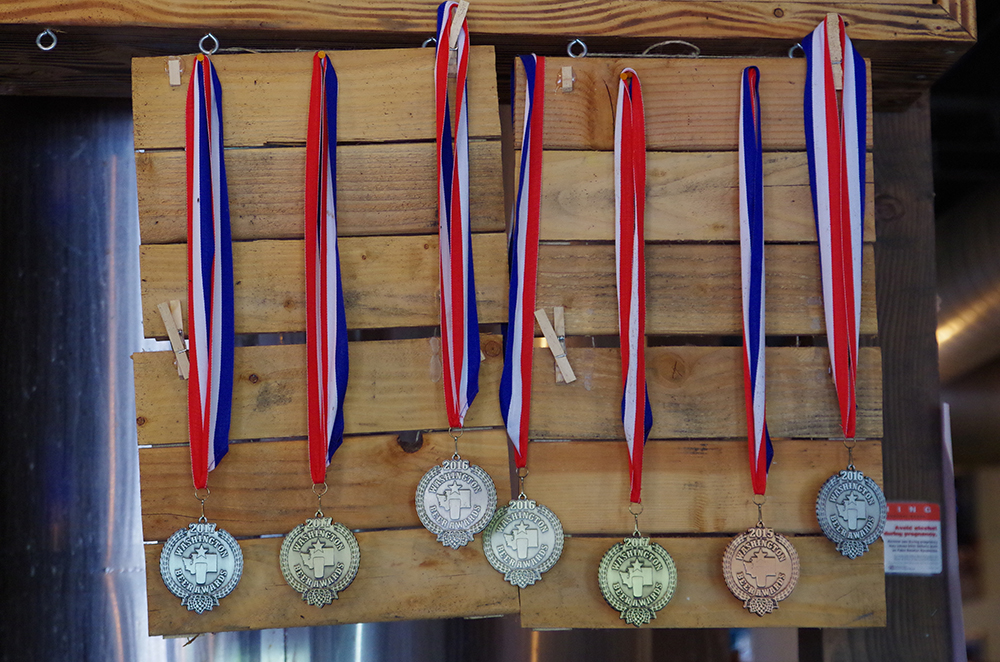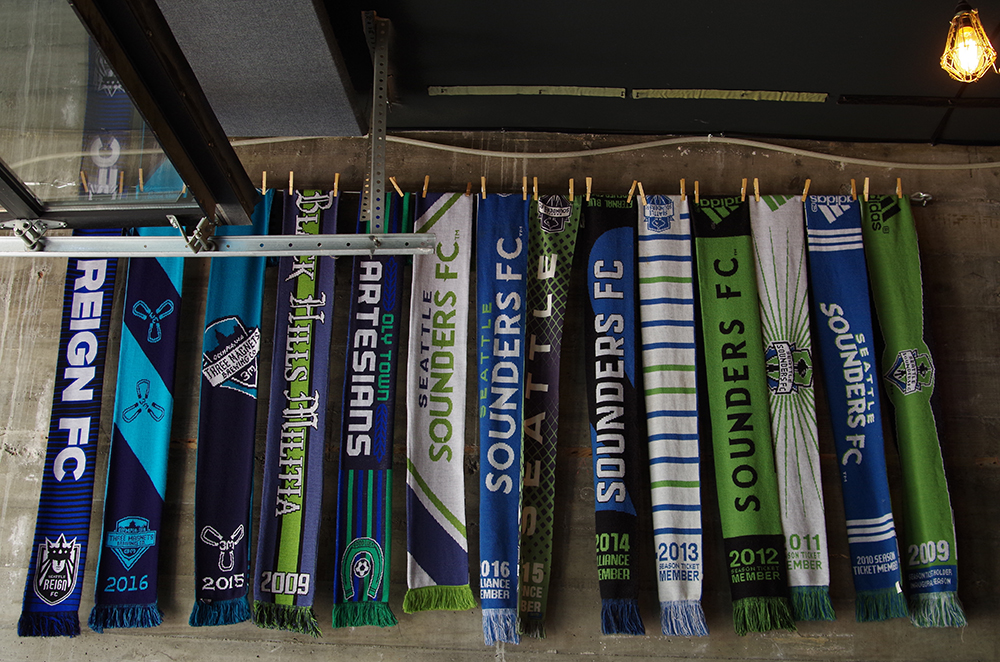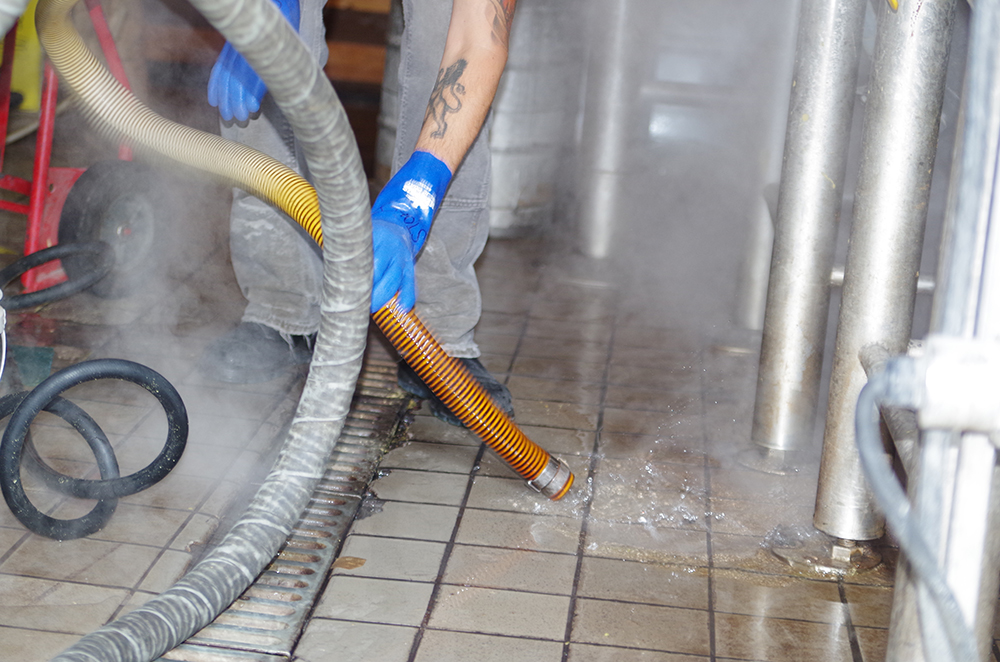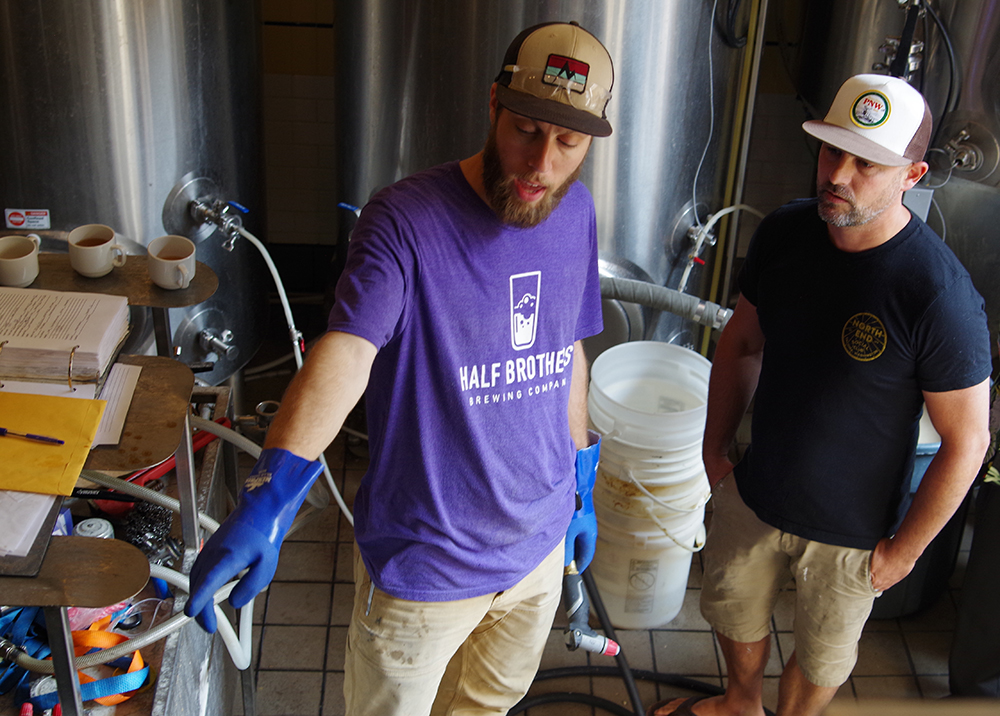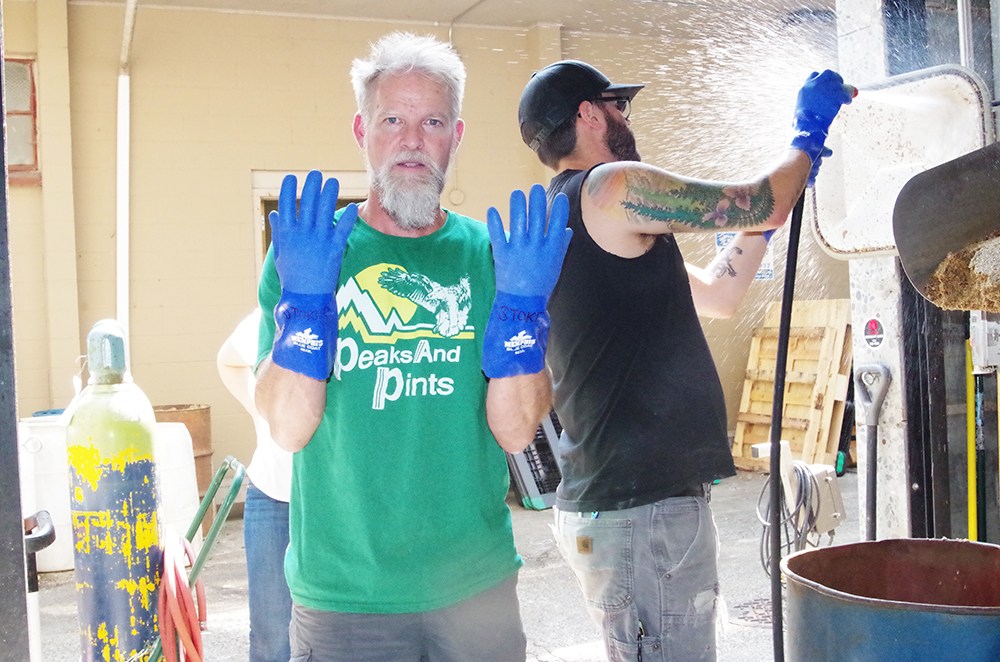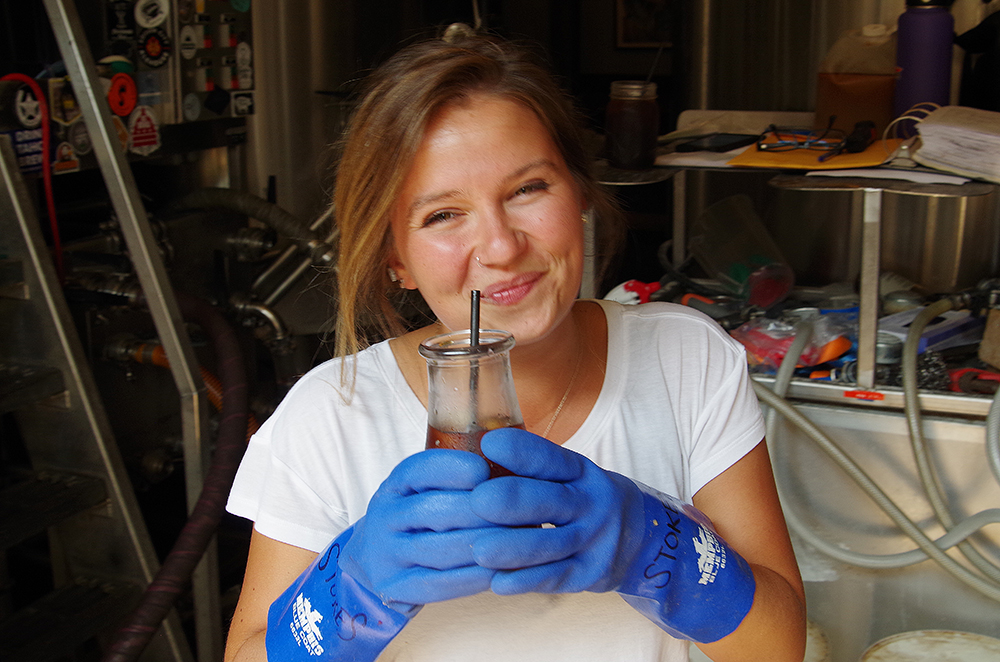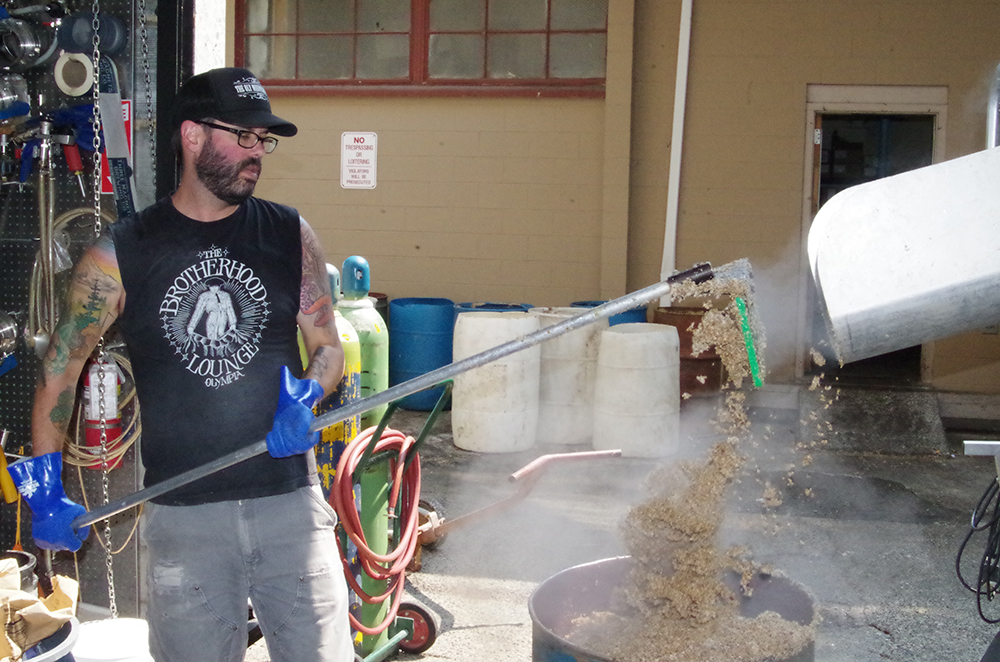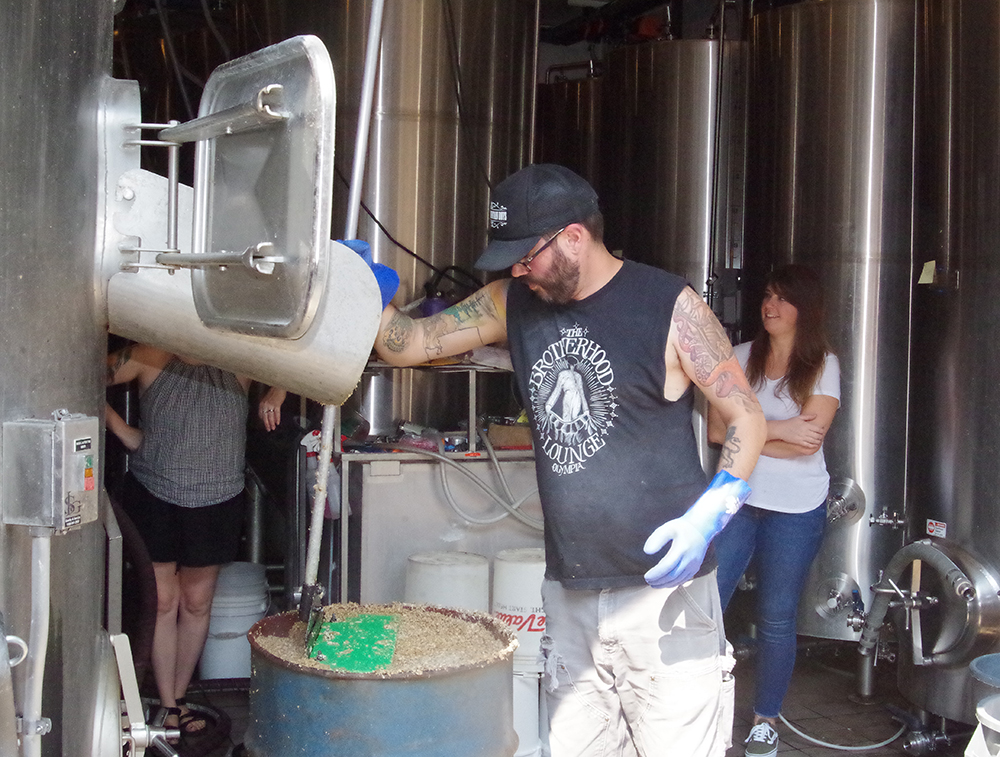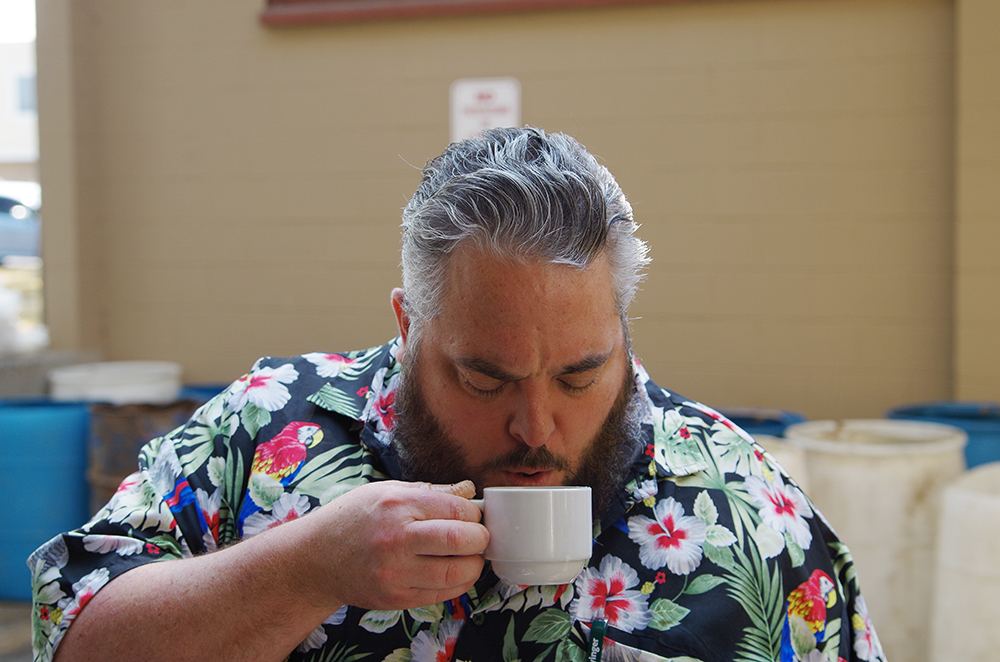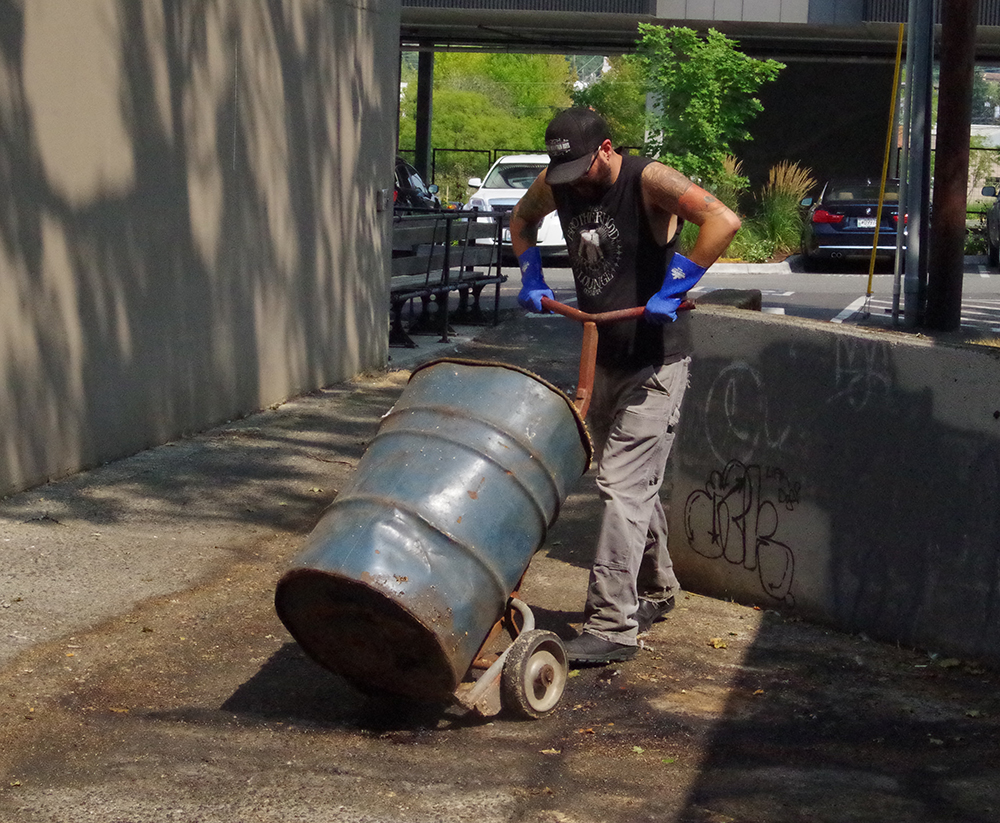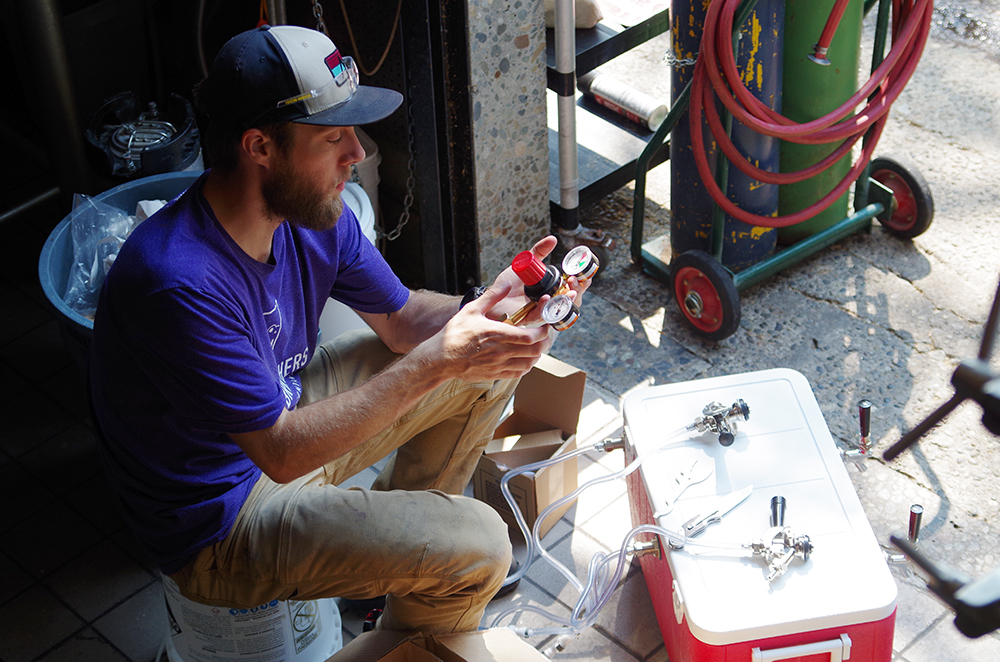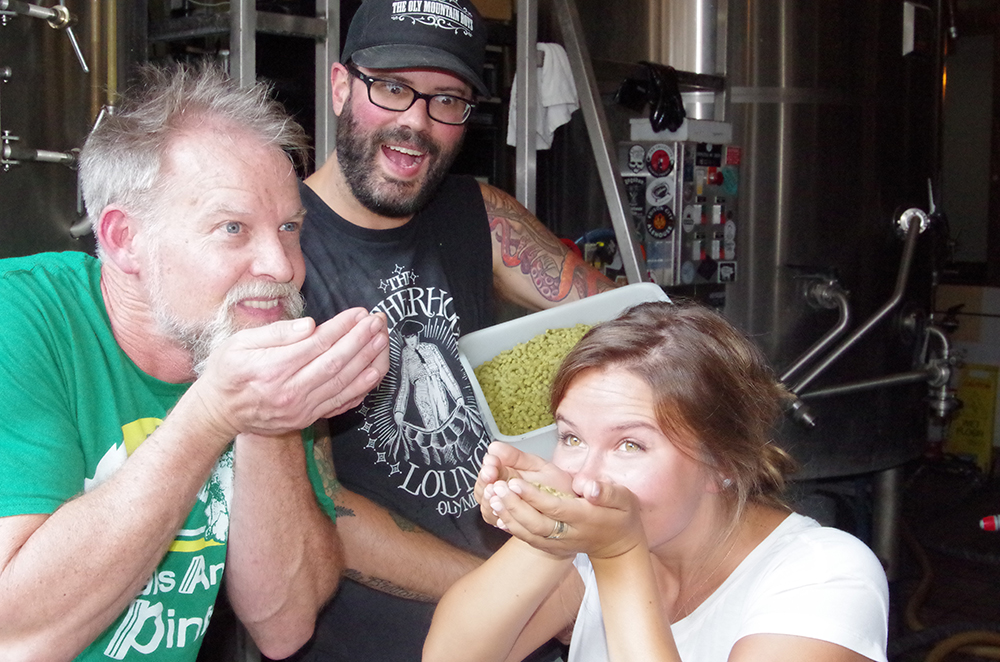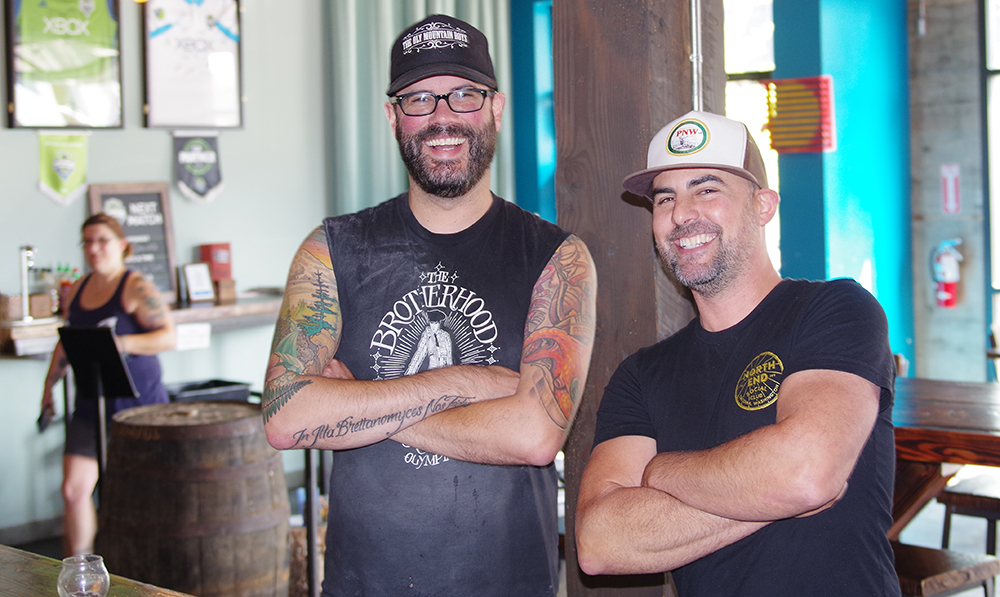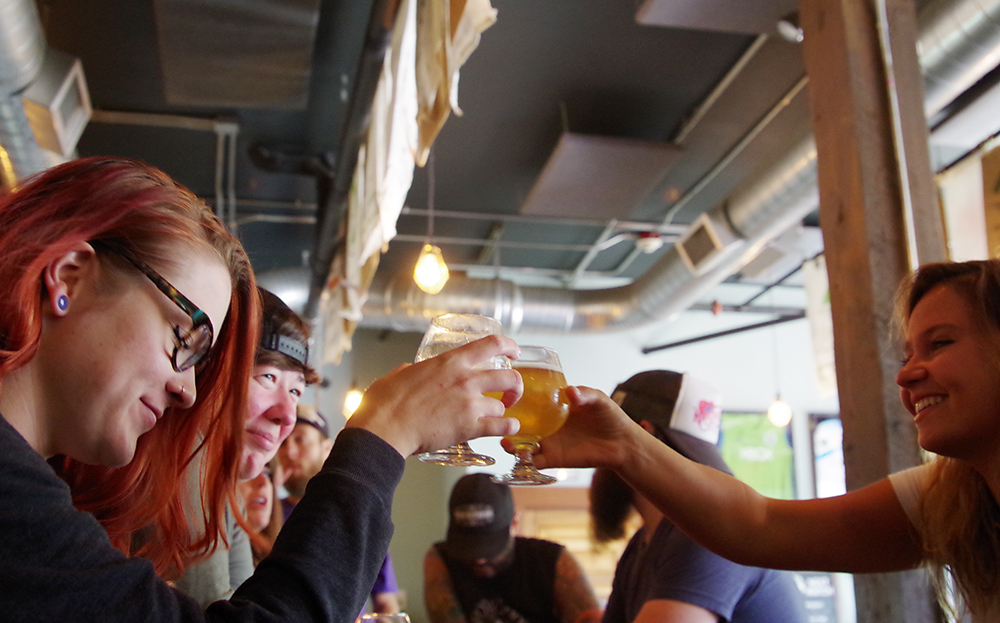 ---