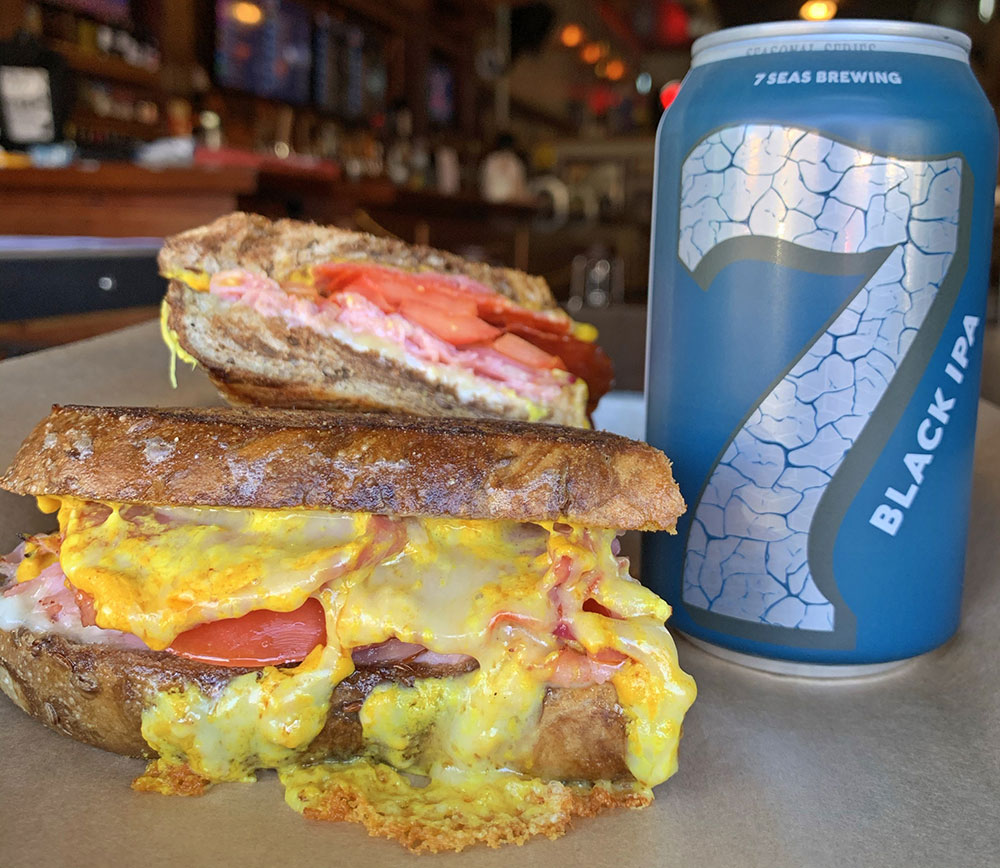 Tacoma Sandwich Special of the Day: The Mediterranean
TUESDAY, SEPT. 8 2020: Today's Peaks & Pints sandwich special places salami, pepperoni, ham, Beecher's Handmade Cheddar, yellow mustard, mayo, onion, and tomato between two rye slices.
PAIRING: The Italian meats have a kick, and alongside 7 Seas Brewing's Black IPA's spicy hops and bitter roast, the peppery flavor gets sharper and more defined. The beer's hop and malt bitterness (the hallmark of this beer style) scrub away grease and prep the palate for another big bite.
THING TO DO: Call ahead at (253) 328-5621. Saluti!
Peaks & Pints craft beer bar, bottle shop and resdtaurant is open Tuesday-Sunday, 11 a.m. to 8 p.m., with the kitchen closing at 7 p.m.
As a neighborhood restaurant, we take pride in our commitment to providing a clean, safe, and vibrant environment. Please rest assured that Peaks & Pints has built upon these best practices to follow the COVID-19 protocol provided by the CDC.
Thank you all for your support. We'll keep our Proctor neighborhood business going as long as you'll have us. Be well and stay well. Peace to you and yours.
LINK: Peaks & Pints full menu
LINK: 7 Seas Brewing Black IPA is in the Peaks and Pints cooler
---