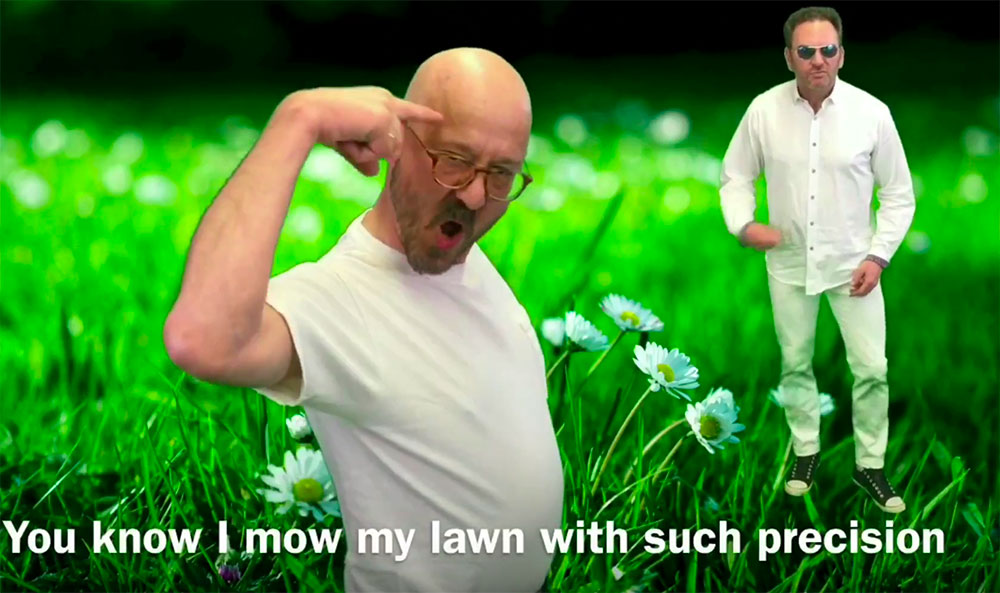 Seattle Beer Week in Tacoma: 11 Things To Do Before Vancouver breweries
Back for its 11th iteration, Seattle Beer Week kicks off 11 days of sudsy celebration May 9, 2019. Whether your goal is to low-key drink tasty brews with your friends or travel from Coupon, Pennsylvania (actual city name) to enjoy 10 beer dinners and drink all the Aslan Washington Cold Pilsner, this year's official beer, Seattle Beer Week has you covered.
Tacoma has you covered, too.
The City of Destiny has earned its reputation as a welcoming seaport town by crafting community, culture, hospitality and kick-ass things to do and see. Peaks and Pints will champion such sights before hosting craft breweries during Seattle Beer Week. Following our kickoff night with Aslan Brewing beers, Thursday, April 9, Peaks and Pints is joining the Parkway Tavern and Rainier Growlers hosting three Southwest Washington breweries, in celebration of the double IPA we all brewed together, South Sound by Southwest Double IPA Release Parties 5-10 p.m. Friday, May 10. The three Tacoma craft beer bars will tap said double IPA, as well as other craft beers from our brewing cohorts Brothers Cascadia Brewing, Grains of Wrath Brewing and Trap Door Brewing. Rainier Growlers will tap the IPAs. Parkway goes to the dark side with porters and stouts. Peaks and Pints parties with lagers and sours. A roving van will transport drinkers between the three craft beer bars.
Peaks and Pints hopes Seattle Beer Week-ers enjoy all the treasure of Tacoma before jumping in the van Friday night. Here are 11 Tacoma touristy things to do. …
Seattle Beer Week in Tacoma: 11 Things To Do Before Vancouver Breweries
1. Attend The Grand Cinema's 253 Short Film Party, formerly the 72 Hour Film Festival, at the Urban Church in downtown Tacoma. Watch films from 31 local teams who are given 72 hours to create an original short film. Clap every two-hundred-and-fifty-three seconds.
2. Walk the Rhododendron garden at Point Defiance.
3. Work a shift at the Tacoma Rescue Mission.
4. Attend the Blacklight Party at Jazzbones. Dance with radioactive freaks clutching neon glow sticks and ubiquitous PBR tallboys, and plenty of exposed painted skin to keep your eyes entertained. Watch out for oddball animal costumes, and don't block the shots of the party photographers documenting drunken make-out sessions.
5. Play a round of golf at Chambers Bay even if you are not a pro or even an amateur; to play one of the world's finest golf courses is a must.
6. Sit in the Museum of Glass' Hot Shop Amphitheater and watch glass artists thrust burning liquid glass in the Glory Hole. No one should go to his grave without having witnessed such a spectacle at least once.
7. Walk Titlow Beach at sunset (preferably with a good dog), followed by a beer at the Beach Tavern.
8. Wolf down a Doyle's Cheesy British sandwich and follow it up with a nap in Frost Park.
9. At least once, run into Commencement Bay at top speed, get in as deep as you can, and stay in for as long as you can before running out. This is best if you grew up near the Atlantic Ocean and have assumptions that all large bodies of water are warm in July. It's also great fun for everyone who watches you do it.
10. Eavesdrop on the latest artist collaboration, on both sides of your table, at Bluebeard Coffee Roasters.
11. Reserve Peaks and Pints' Events Room and throw a party for no discernible reason other than the fact that you're simply fabulous.
South Sound by Southwest Double IPA Release Parties
Meriwether Lewis and William Clark concluded their 8,000-mile exploration along Southern Washington, arriving at the West Coast in the autumn of 1805. Interpretive markers trace the explorers' last 100 miles to the Pacific Ocean. Known for fertile estuaries and the Willapa National Wildlife Reserve, Southwest Washington is characterized by small towns and century-old landmarks. The region is also home to the dramatic Columbia River Gorge, a protected scenic area known for its delicate ecology. The Columbia River curves through Southwestern Washington before the river ends its 1,200-mile journey at the Pacific Ocean. The vibrant city of Vancouver, Washington's fourth-largest metropolis, overlooks the Columbia, adjacent to Portland, Oregon. Southern Washington is home to 40-some craft breweries, including Brothers Cascadia Brewing and Trap Door Brewing in Vancouver, and Grains of Wraith Brewing in Camas.
Rainier Growlers Manager Ben Chase, Parkway Tavern manager Sean Jackson and Peaks and Pints co-owner Ron Swarner jumped in the touring van to Vancouver, Washington and brewed a double IPA at Brothers Cascadia Brewing with Grains of Wraith Brewing and Trap Door Brewing on April 3, 2019. Brewer Matt Fields of Brothers Cascadia grabbed the lead during the brewing day with Grains of Wrath Head Brewer Mike Hunsaker, Trap Door Head Brewer Zane Singleton and Brothers Cascadia Head Brewer Jason Bos singing backup while making sure the Pierce County craft beer bar folks kept full glasses of their cellared craft beer. As metal filled the Vancouver brewery, the group realized music was a common bond, therefore South Sound by Southwest Double IPA, a play off the famous Austin, Texas music festival, seemed a logically name. The after party was ridiculous.
Playing off the three-breweries/three-venues theme, South Sound by Southwest IIPA rocks three hops — Amarillo, Strata and El Dorado, including a roadie bringing in a bunch of Amarillo Cryo hops. All aboard! This I…I…I…IPA will also be a hazy train thanks to flaked oats and wheat. Strata and El Dorado shred dueling lead guitars with tropical aromas and flavors fronting Amarillo plucking a ruby red grapefruit and orange bass. The flavors will jump on your palate like they're taking stage at the Tacoma Dome.
Beginning at 5 p.m. Friday, May 10, Rainier Growlers, Parkway Tavern and Peaks and Pints will tap South Sound by Southwest IIPA, as well as different beers from the three collaborating breweries. A van will circulate between the three craft beer bars from 6-10 p.m. Uber is also encouraged as a way to taste all the beers.
The South Sound by Southwest folks suggest beginning at 5 p.m. inside Rainier Growlers in Puyallup, but you may go your own way.
SOUTH SOUND BY SOUTHWEST DOUBLE IPA RELEASE PARTIES, 5-10 p.m. Friday, May 10, Rainier Growlers (13105 Meridian E., Puyallup), Parkway Tavern (313 N. I St., Tacoma), Peaks and Pints (3816 N. 26th St., Tacoma), no cover charge
---