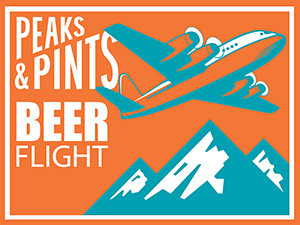 Polynesian culture washed onto America's shores after World War II, when soldiers returned from the South Pacific armed with aloha shirts, Hawaiian music and a thirst for tropical beverages. We're not sure who brewed the first tropical-inspired craft beer, but honing in on the tropics can be accomplished via a couple different techniques. First, many of the recently released hops have flavors and aromas ripped from a fruit bowl, including Citra (papaya, mango), Mosaic (berries), El Dorado (watermelon, pears), Galaxy (peach, melons), Hull Melon (honeydew) and Galaxy (pineapple). Dial up a recipe with these hops, used later in the brewing to emphasize flavor and aroma, not bitterness, and you can create a juicy beer that'll rival a Mai Tai for all your tropical-drinking pleasure. Beyond finding fruity flavors in hops, brewers can add actual fruit. The beer is run through a centrifuge and filter so pulp exits, but flavor and aroma remain. That's all fine and dandy, but let's get to drinking today's to-go flight: Peaks and Pints Pilot Program: Tropical IPAs On the Fly. Aloha!
Peaks and Pints Pilot Program: Tropical IPAs On the Fly
Rogue Pineapple Party Punch
8.4% ABV, 40 IBU
Rogue Ales' Pineapple Party Punch imperial hazy IPA is brewed with citrusy hops, pineapple and toasted coconut. "Bursting with pineapple, coconut, and bright hop flavors, this imperial hazy IPA is reminiscent of our favorite tropical drink, the Piña Colada," says Hagen Moore, vice president of Marketing and Creative in a media release. "Summer may be ending, but this hazy, flavorful brew will help you keep the summer vibes going all year long. Pineapple Party Punch is just what we need to finish out 2020."
Sun King Keller Haze
6.1% ABV, 51 IBU
Sun King Brewery is Indianapolis' oldest brewery. Clay Robinson and Dave Colt, the founders and creative force behind the brewery, went from unrecognized in 2009 to ubiquitous as the largest and most awards breweries in Indiana. With the lightest pineapple flavor of the IPAs in this flight, Mosaic, Citra, and Cascade hops drive the flavors. The slightly hazy kellerbier style IPA hits the nose with a bright bouquet of citrus, tropical fruit and light stone fruit. On the tongue, the pineapple arrives after an initial dose of mild graham cracker and cereal, supported by notes of pink grapefruit, guava, mango and orange with a herbal hop bite finish.
RiverBend Hawaiian Crunk IPA
7% ABV, 65 IBU
"Milkshake PA" was first coined by Swedish brewery Omnipollo, and Riverbend Brewing has fully committed to the sub-genre, producing four different varieties. There's something for almost every palate in the lineup, but Hawaiian Crunk brewed with passionfruit, orange, guava (POG) is a standout, offering a creamy, fruity package without the hop bitterness getting in the way. It has a creamy vanilla base with passion fruit and guava leading the way. Taste is mildly bitter, moderately sweet, and very juicy with a dry finish.
---