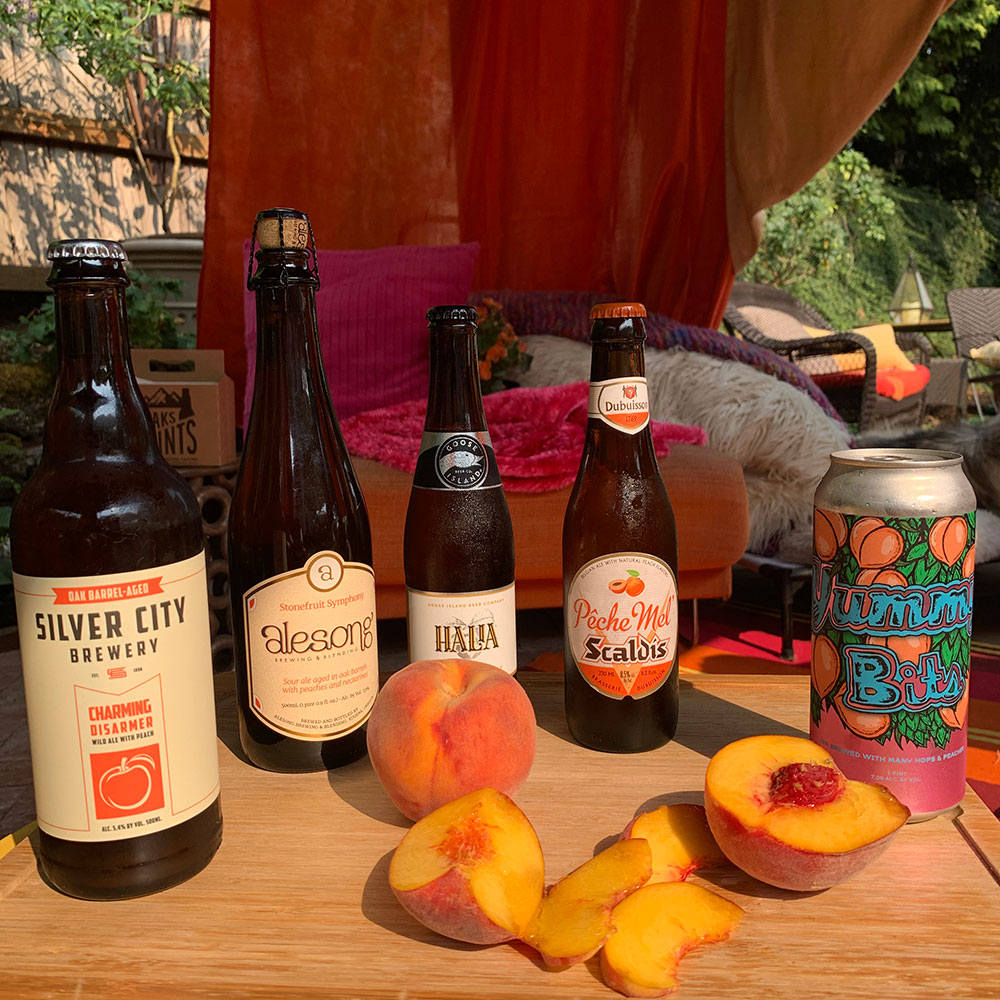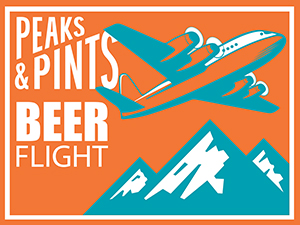 Even if you're not an Allman Brothers fan, this is the time to be eating peaches — out of hand, in cobblers and pies, over ice cream, in beers, while spinning 49-year-old records. National Peach Month begins today. Did you know that peaches originated in China, where they have been cultivated since the early days of Chinese culture?  The peach was brought to America by Spanish explorers in the 16th century and eventually made it to England and France sometime during the 17th century. Peaches are said to have been a regular item on the menu in Queen Victoria's day, where a fresh peach was presented in a fancy cotton napkin. Various American Indian tribes are credited with bringing the peach tree across the United States. The method was simple, they took seeds with them and planted as they roved the country. Just in case you wondered where peaches were ranked among other fruits, peaches are the third most popular fruit grown in America. The best way to eat a Washington state peach is straight off the tree or from a roadside stand, still warm from the sun. Just dust off the skin, take a bite and let the juice run down your chin as you savor the sweetness. The best way to drink a peach is with Peaks and Pints Pilot Program: Peach Beer On The Fly.
Peaks and Pints Pilot Program: Peach Beer On The Fly
Goose Island Halia
7.5% ABV
Literally meaning "remembrance of a loved one" in Hawaiian, Halia was brewed in memory of the dear friend of one of Goose Island Beer Company's brewers who loved peaches. Peaches, indeed. Halia is a tart, farmhouse ale aged with fifty pounds of peaches per barrel in spent cabernet barrels used to mature the Chicago brewery's Juliet beer, plus Brettanomyces Claussenii. Flavor is lightly tart, brightly sweet, dry finish, but still quenching. The carefully orchestrated interplay of winey, peachy, sour, and astringent makes it a worthy sipper.
Alesong Stonefruit Symphony
7.3% ABV, 6 IBU
In the summer, orchards around Oregon burst with ripe peaches and nectarines, and it's this scene of sunshine, fresh air, and voluptuous, juicy stone fruit that Alesong Brewing & Blending sought to capture Stonefruit Symphony. They hand cut the pits from thousands of pounds of ripe, organic peaches and nectarines, added the fruit to two foeders in their cellar and then blended in mature barrels of their golden sour ale to let the flavors meld. The beer they chose to blend in brought its own citrusy and floral qualities from fermentation, perfect aromas to harmonize with stone fruit. The result is a rich and bold fruited sour with a balancing acidity and a floral finish.
Silver City Charming Disarmer Wild Ale with Peach
5.4% ABV, 16 IBU
A disarmer, by definition, is someone opposed to violence as a means of settling disputes. That's positive. Silver City Brewery's Charming Disarmer Wild Ale with Peach draws you with her sweet demeanor, but it's her wild side that captivates. Aged for two years in a barrel that once housed Chardonnay; peaches, wheat, and the vanilla character of the oak are brought together by Brettanomyces, lending a subtle, bright tartness.
Dubuisson Peche Mel Scaldis
8.5% ABV, 16 IBU
Where the strongest Belgian beer and the taste of peaches come together — Brasserie Dubuisson Pêche Mel Scaldis was born as a popular student cocktail. Now, it is a combination of the Scaldis Amber and a peach beer. The natural aromas of the peach extracts mingle well with the hoppy-bitterness of the Scaldis Amber. A sweet initial taste of peaches, soon developing with those characteristic Scaldis yeast flavors, all riding along on a firm body. The impression left is of a balanced fruit beer that tastes full in the mouth, gifting both palate and nose with lingering notes of peach.
Wander Yummy Bits IPA
7% ABV
Wander Brewing Yummy Bits is an extra juicy hazy IPA brewed with Juicy yeast, double dry hopped with Strata and Idaho 7 hops, and fermented with peaches for a heavy sweet peach tea vibe.
LINK: Peaks & Pints cooler inventory
---