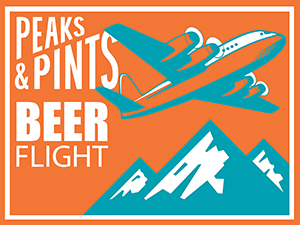 It's not a national holiday, at least not yet. But that doesn't stop people from celebrating. National Beer Day is today. The day is historically relevant because it commemorates the date in 1933, when the Cullen-Harrison Act, signed into law by President Franklin Roosevelt, went into effect. That allowed beer to once again be legally manufactured and sold in this country. Enough states then approved the 21st Amendment later that year to formally bring an end to Prohibition, which started in 1919. So, while National Beer Day isn't a national holiday, it doesn't mean you can't celebrate. Since it's also National Beaver Day, Peaks & Pints presents a to-go flight of Belching Beaver Brewery beer — a flight we call Peaks and Pints Pilot Program: National Beaver Beer Day On the Fly. Editor's note: Peaks & Pints has scheduled a brewers' night with Belching Beaver tonight to celebrate the release of their Operation: Beaver Drop lemon wheat ale. Unfortunately, the beer didn't arrive. Nonetheless, we're tapping a few Belching Beaver kegs tonight in addition to this to-go flight. Cheers!
Peaks and Pints Pilot Program: National Beaver Beer Day On the Fly
Belching Beaver Deftones Beauty School
5% ABV
Belching Beaver's ninth collaboration with the band Deftones is, once again, inspired by the legendary bands' albums and songs. The latest release is "Beauty School Pilsner" – taking its name from the track of the same name from their 2010 album Diamond Eyes. It's a modern take on the classic pilsner style. This beer takes the crisp and refreshing drinkability of a bright pilsner and packs in a dry hop regiment of tropical flavors and dank aromas that will drive you wild.
Belching Beaver Peanut Butter Milk Stout
5.3% ABV, 30 IBU
This San Diego-brewed, 2014 World Beer Championships silver medalist Belching Beaver milk stout hits a nostalgic note: Peaks and Pints remembers how good a creamy peanut butter sandwich tastes with a glass of milk. That same luscious, nutty peanut butter flavor flows alongside coffee creamer richness; slight coffee roast and peanut butter on our noses before a lightly roasted, bitter finish.
Belching Beaver SD Besties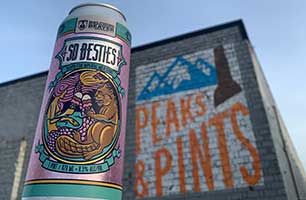 8.5% ABV
Ward Cleaver: I'm going to change my clothes and finish painting those trashcans myself; the boys ran out on the job.
June Cleaver: Well dear you can't blame them too much; they went over to grab Belching Beaver Brewery's SD Besties — a Neapolitan imperial milk stout with notes of strawberry, chocolate, and vanilla, brewed with fellow San Diego brewery, Coronado Brewing.
Ward Cleaver: Belching Beaver?
June Cleaver: Yes, the brewery that offers a dam good time, Ward.
Belching Beaver Sling Yer Hook
11% ABV
Launched in 2012 in San Diego, Belching Beaver Brewery evolved from a desire to make great beer and have a "Dam Good Time" doing it. Last year, they celebrated their ninth anniversary with this silky-smooth barrel-aged imperial stout with the distinctive nose of a well-crafted bourbon and notes rich flowing caramel. They also added a pinch of salt to balance the roasted coffee notes and chocolate-like malt character.
Belching Beaver Phantom Bride IPA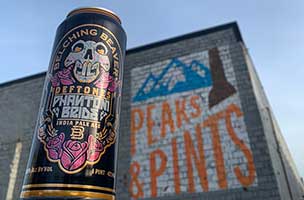 7.1% ABV, 55 IBU
If Sean Larson could be a roadie, we think he'd choose to oversee the alt-metal band Deftones' beer cooler. The Tacoma beer expert could hold his own with craft beer enthusiast Chino Moreno, the longtime hophead lead singer of the band. Funny, that scenario could happen as Larson reps Belching Beaver, the San Diego brewery that has a longtime crush on the band, brewing several collaborations with Moreno, including Phantom Bridge, which is a single off the band's recent album, Gore. Moreno chose the Mosaic, Amarillo, Simcoe, and Citra hops that went into this hoppy, West Coast style IPA. The crushable, super fruity IPA offers orange, citrus, pine, grapefruit, and peach flavors with a moderately low bitterness.
Belching Beaver Dichotomy Double
8.1% ABV
As we mention in the introduction, Idaho 7 hops come from its namesake state. On the other side of the world, Galaxy hops are Australia's and Hop Products of Australia's greatest success, prized for their big aromas of peach, guava, and orange. Belching Beaver Dichotomy Double is the glorification of opposites with Idaho 7 and Galaxy as the double IPA's two predominant hops sprinkled with Nelson and Citra. Expect slightly sweet malt with true hoppy bitterness.
LINK: Peaks & Pints cooler inventory
---