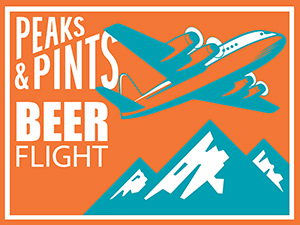 In England, ESBs fall into a category known generically as "bitters" as ESB stands for "extra special bitter." The English bitter workaday session brew, which is also knows as an English pale ale, has been brewed and enjoyed in the UK for centuries as an alternative to milds and IPAs. English pale ales are richly flavored, medium bodied with residual malt and defining sweetness, earthy, herbal English-variety hop character, and medium to high hop bitterness. The yeast strains used in these beers lend a fruitiness to their aromatics and flavor, referred to as esters. Today, there are three kinds that fall under the designation, differentiated by strength and bitterness (measured in IBUs, or International Bitter Units). Standard or ordinary bitters come in around 3-4% ABV with a range of about 20-35 IBUs, special or "best" bitters land around 4% with 25-40 IBUs and the strongest of the bunch, the extra-special are typically 5-6% ABV with somewhere between 30-45 IBUs. Compared to many American ales these days, bitters, ESBs included, may not strike you as all that, well, bitter, though some can reach up to 50 IBUs (about the equivalent of a Lagunitas IPA). Most, however, are easy drinking, light on the alcohol and, with their warm flavors, light on the palate, too. It's the perfect beer to spend quality time with on a cold and rainy day at any old pub. Peaks & Pints currently has three ESBs in the house — one on tap and two in the cooler — ready to drink inhouse or in a to-go flight, which we call, Peaks and Pints Pilot Program: ESB Flight.
Peaks and Pints Pilot Program: ESB Flight
Double Mountain Johnny On The Spot Nitro
4.2% ABV, draft
Johnny-on-the-spot is an American term that first appeared at in a newspaper article published by the New York Sun in 1896, extolling the phrase as a new idiom, "Johnny is always on the spot when wanted." Double Mountain Brewery & Cidery's version is an ESB on nitro — a pub draught malty ale that's bitterness is mellowed due to the tiny Nitrogen bubbles.
Sig Jack & Holden's ESB
5.1% ABV, can
Founded in spring 2020, Duncan Susag, brother Alex Susag and cousin John Samuelson opened Sig Brewing on the edge of Tacoma's Historic Brewery District, along Tacoma Avenue South in the building formerly occupied by Duncan's concrete design firm, Studio Make. Head brewer Jeff Stokes has been cranking out delicious craft beers, including this classic ESB brewed with all British malts — Maris otter forms the base and a hint of Caramalt and Pale Chocolate create lovely roast and texture.
Holy Mountain Bitter Peace
6% ABV, can

Extra special bitter, or ESB, is a beer style known for its balance and the interplay between malt and hop bitterness. Holy Mountain's traditional ESB, Bitter Peace, brewed with the best English malt and hops they could grab. It hits the nose with a blend of bready malt and caramel, plus stone fruit, and malt. Expect more bread and caramel on the tongue with a little toast in the finish.
LINK: Peaks & Pints cooler inventory
---