Peaks and Pints SudsPop: Top Rung Brewing and Luke Stanton
July 18, 2018 @ 7:00 pm

-

9:00 pm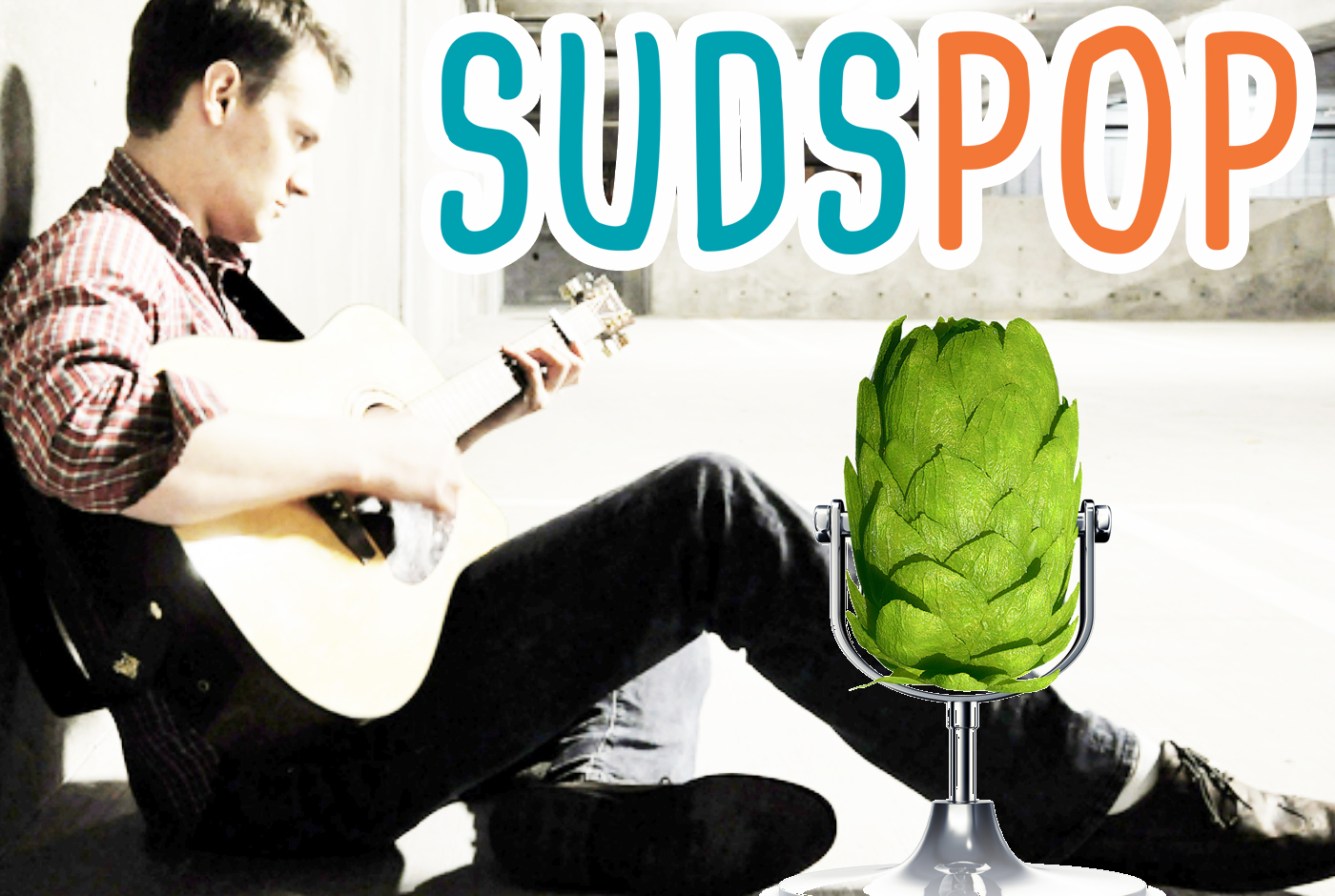 Peaks and Pints SudsPop: Top Rung Brewing and Luke Stanton
You know what would go great with your beer? (Other than another beer.) Some music. That's according to researchers in Brussels who found you can enhance the flavor perception of your favorite brew by listening to the right jams. You're constantly surrounded by sensory stimuli, like sound, sensation, scent, and color — all of which influence your taste. You wouldn't think music would have such an impact on taste; but science proves otherwise.
So will Top Rung Brewing and singer/songwriter Luke Stanton.
Hot off our successful first outing with 7 Seas Brewing and singer/songwriter Kristen Marlo, Peaks and Pints presents our second SudsPop VIP Night Wednesday, July 18. Each SudsPop event features a brewer, an exclusive one-off beer brewed by the special guest brewer and a chosen artist or band in our East Wing events room. On the third Wednesday of July Top Rung brewer Tyler Mathis will discuss and pour his Reading the Smoke Gratzer Beer, as well as discuss the Lacey brewery's history and other craft beer topics. Throughout the two-hour event, Gig Harbor native Stanton will perform his special honest style of music with compelling acoustics and rich lyricism.
"Gratzer beer is a historic ale is a classic example of early craft brewing," explains Mathis. "From the region of modern-day Poland comes a moderately smoked yet crisp wheat ale, the Piwo Grodziskie, or better known as gratzer. Our gratzer has a prominent, but not overbearing, oak-smoke aroma accompanied with light floral and citrus notes from Sterling hops. A light mouthfeel and intense carbonation will prickle the tongue and finish dry in a most refreshing way that'll make you want more. Weighing in at 3.4 percent, this is the summer crusher you never knew could exist at your backyard barbecues."
Luke performs indie/folk/rock covers and originals with influences from Dave Matthews Band, Glen Hansard, John Mayer and Mumford & Sons.
Please join us 7-9 p.m. Wednesday, July 18 in the Peaks and Pints East Wing for an incredible night of music and song.
Tickets are $14 plus tax, which includes the special event beer, nibbles from Peaks and Pints kitchen and, of course, all the beer education and music. There's a limit of 20 people. Tickets are available at Peaks and Pints.
PEAKS AND PINTS SUDSPOP: TOP RUNG BREWING AND LUKE STANTON, 7-9 p.m. Wednesday, July 18, Peaks and Pints, 3816 N. 26th St., Basecamp Proctor, Tacoma, $14 presold