Great Divide Indoor Jeep Races
September 6, 2018 @ 6:00 pm

-

9:00 pm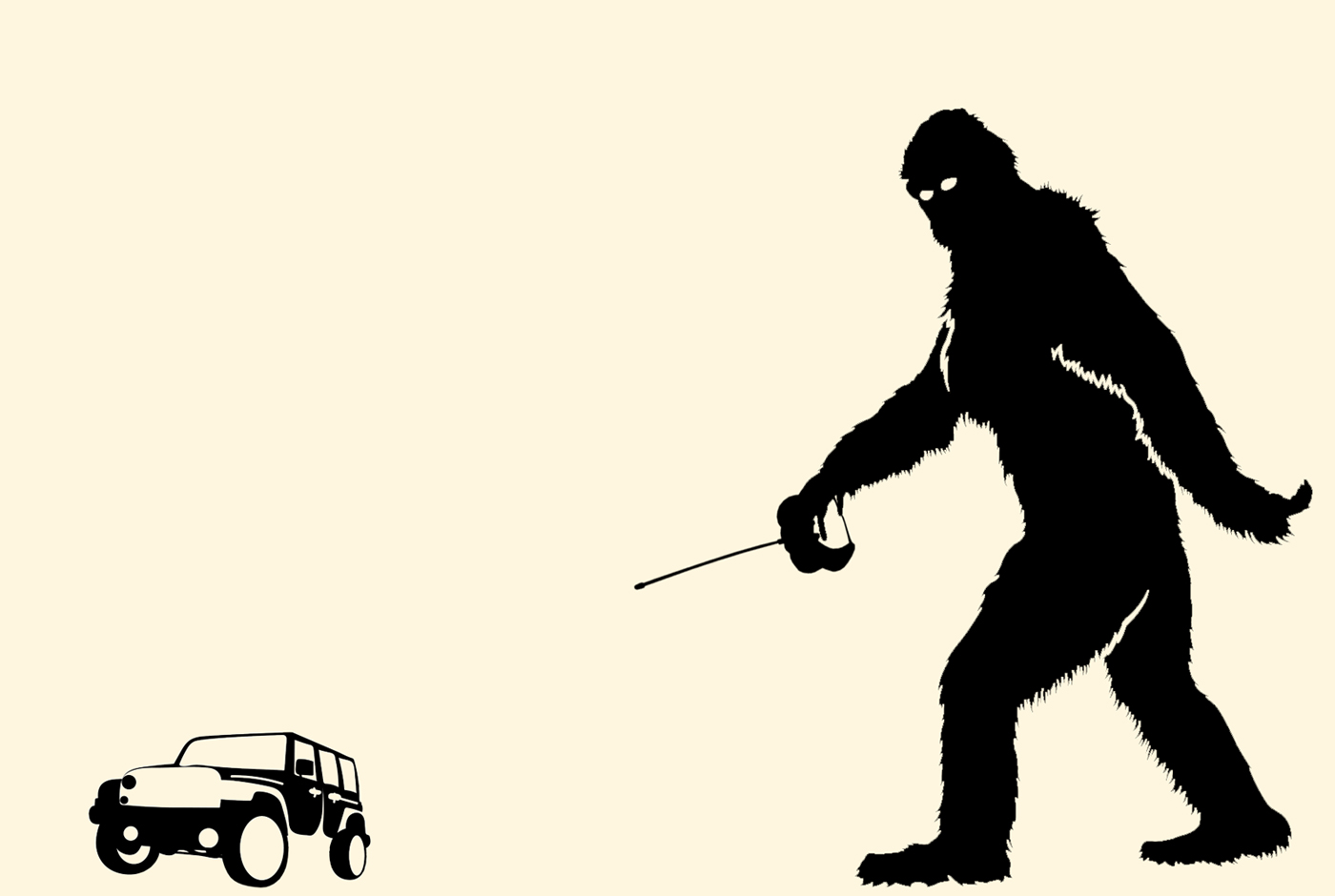 Great Divide Indoor Jeep Races
"If it's not fun, it's just not working," says Tim, Great Divide Brewing's Yeti mascot, explaining the point of the radio-controlled Jeep races that will take place inside Peaks and Pints Thursday, Sept. 6.
Tim expects hundreds of radio-controlled vehicle enthusiasts will be racing at Peaks and Pints the night of Sept.6.
"The sport/hobby was hugely popular in the 1960s, with an estimated 3,000 slot car tracks around the United States," explains Tim. "It started losing popularity in the early '70s, but radio-controlled vehicles races eventually brought back miniature vehicle racing, which is nice. Tickle Me Elmo's incessant giggling drove parents to bust a cap in that red stuffed ass and Bratz dolls looked like the offspring of Ru Paul and one of Santa's elves. But every once in a while, someone comes up with a brilliant idea for a new toy — radio control vehicles."
Peaks and Pints' Great Divide Indoor Jeep Races will unleash the popular radio control models, also known as R/C cars or RC cars. These range from the types of cars you see in toy and electronics stores to the types of cars that companies like HPI Racing offers. R/C cars can be off-road buggies, trucks, monster trucks, cars, street trucks and, of course, Jeeps, which Tim will have available for Peaks and Pints pals to race.
"I'll set up an obstacle course down the middle of Peaks and Pints' main room floor with a jump and a long stretch to the finish," says Tim. "Will have several heats with the winner receiving a major award."
Tim the Yeti is thrilled to tap his namesake Great Divide Velvet Nitro Yeti during the races. "The surprisingly velvety and rich mouthfeel of the nitro pour rounds out the unmistakably roasty, caramel and toffee notes that make my Yeti beers such a beast," says Tim with a smile. Other Great Divide craft beers on tap Sept. 6 include HeyDay Modern IPA, Hercules Double IPA, Grapefruit Roadie Radler, Claymore Scotch Ale and Wood Werks Barrel Series #3: Imperial Rye Brown."
"We're talking an imperial rye brown aged in rye whiskey barrels," quips Tim.
"In the end, it's all about a good time," explains Tim. "Win or lose, you're still drinking Great Divide craft beers and having fun with friends."
GREAT DIVIDE INDOOR JEEP RACES, 6-9 p.m. Thursday, Sept. 6, Peaks and Pints, 3816 N. 26th St., Basecamp Proctor, Tacoma, no cover