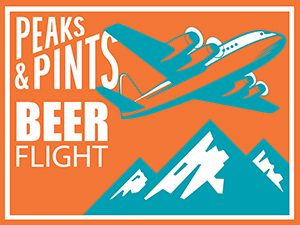 Did you know 98 percent of barley grown in the United States would never make it into your soup? Barley is refined to make barley malt — a key ingredient in beer and is also grown for feeding animals used for food. But, back to the beer thing. Barley, a member of the grass family, is used to make most beers because its carbohydrates are particularly well suited for malting. The malting process breaks down carbohydrates into sugars, which provide unique flavors and fuel for fermentation. Roasted barley, one of the darkest grains in the brewing process, is characterized by an intense, roasty aroma. Peaks and Pints finds it to be reminiscent of French roast coffee beans. In fact, roasted barley and French roast coffee are actually produced in a similar manner. The unmalted barley grains are churned in a roasting drum and heated nearly to the point of combustion. In addition to creating a dry, roasted flavor with hints of coffee, roasted barley produces a beer with a creamy white to off white head, as well as gives beer a black color with ruby highlights. It can also be used in very small amounts for color adjustment with little flavor contribution. Today, Peaks and Pints salutes roasted barley with a flight of beer brewed with the grain. We call the flight Craft Beer Crosscut 1.22.19: A Flight of Roasted Barley.
Craft Beer Crosscut 1.22.19: A Flight of Roasted Barley
Ten Pin Brother Munson Stout
6.5% ABV, 35 IBU
Bowling is a game devised for beer drinkers. You get up, you roll a ball, you sit down. You pound some beers and watch other people do the same. Then you repeat this cycle, all while wearing stupid shoes and knocking stuff down. It's like beer heaven. Ten Pin Brewing and Brothers Cascadia Brewing collaborated on two bowling movie-themed beers, including the Kingpin-inspired Brother Munson Stout. In the film, Ernie McCracken (Bill Murray) has a mission in life (other than to roll strikes) to make washed-up bowler Roy Munson's (Woody Harrelson) life miserable, started by a double-cross that leaves Munson's hand mangled in a bowling-ball return device. While Kingpin is entirely mean-spirited, Brother Munson isn't. It's lovely. The creamy, complex stout strikes a balance between sweet and roasty with Eastern Washington roasted coffee, roasted barley, cocoa nibs, and Cholaca (liquid cacao).
Brothers Cascadia Donny's Dead Stout
7% ABV
Ten Pin Brewing and Brothers Cascadia Brewing bowled/brewed a second game/craft beer. … The Coen Brothers' The Big Lebowski film became a cultural touchstone in ways that Raising Arizona, Miller's Crossing, or, say, O Brother, Where Art Thou? could only dream of. Or have nightmares about. We mean, hell, there are Lebowski Fests in a dozen cities and Ten Pin and Brothers Cascadia teamed up again on their own Lebowski-themed winter libation, Donny's Dead. Who's Donny? In the film, Theodore Donald Kerabatsos, aka Donny (played by Steve Buscemi), is a friend of The Dude and Walter. Donny dies of a heart attack, where as a result, we learn that his friends The Dude and Walter don't know much about Donny. Friends Ten Pin Brewing and Brothers Cascadia Brewing might not know a lot about Donny either (they probably do), but they do know a lot about brewing a coffee chocolate stout. Roasted barley, big chocolate addition and roasted coffee beans from Relevant coffee give this creamy stout a big chocolate aroma and equally big coffee bean taste.
Ninkasi Sleigh'r Dark Double Alt Ale
7.2% ABV, 60 IBU
Ninkasi Brewing's motivation for creating Sleigh'r was to make a beer different than other Northwest winter beers that feature big hop profiles and rich caramel flavor. They created a malt-forward yet dry, toasty and hardy beer brewed in the traditional German Alt way, only darker. First released in 2009, Sleigh'r rides roasted barley and Chocolate malts with Nugget hops balancing roasted malt, cooked sugar and a little dark fruit flavors. It's surprisingly light in body with a dry finish.
Oskar Blues Ten FIDY
10.5% ABV, 65 IBU
We have heard multiple theories behind the origin of the enigmatic title of Oskar Blues beloved and impossibly viscous "Ten FIDY" Imperial Stout. The simplest explanation is that the brew has an ABV of 10.5 percent hence a slangified name that sounds like "ten fifty." Since the craft beer pours like motor oil the name could play off 10W-50 grade motor oil. Peaks and Pints believes the name refers to 10:50 p.m. — when we enjoy grabbing some time back with the inimitable flavors of chocolate-covered caramel and coffee. There are definitely layers of malty sweetness — hello chocolate malt — but this beer is so roasted — hello roasted barley — and so hoppy that it comes off as bitter as hell, like the darkest chocolate matched with the blackest coffee kind of bitter. Speaking of dark, make sure you have some White Strips handy. It'll paint your kisser black. 
Machine House Oatmeal Stout
6% ABV, 69 IBU
Machine House Brewery, founded in Georgetown in 2013, brews excellent cask ales, which are naturally re-fermented in the serving vessel and therefore don't carry the hefty artificial fizz of most modern beers. The cool "cellar temperature" they're served at also means these beers aren't ice-cold, which can put off unfamiliar drinkers but also allows fuller flavors and aromas to express themselves. That's all fine and dandy, but Peaks and Pints also has their Oatmeal Stout in our cooler. A heavy dose of flaked oats gives this classic stout a comfortingly smooth body, with rich malt sweetness balanced by the dry bitterness of roasted barley. Very full bodied with delicious chocolate notes, and a clean, dry finish that makes it an easy drinker.
---