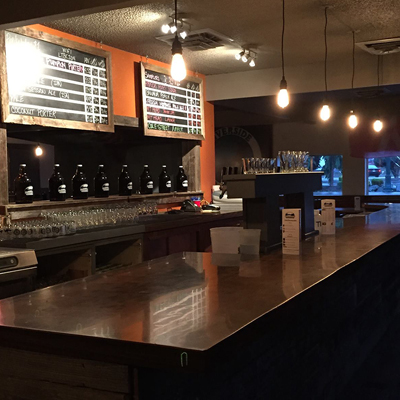 Lake Tapps Brewing Company – Closed
13704 Valley Ave E, Sumner, WA 98390, United States
Biography
Established: 2014, closed
Owners: Craig Martinson
Brewers: Craig Martinson, Lee Martin, Glenn Adams
Location: 13704 Valley Ave. E., Sumner, WA 98390
Specialty: "Constant, stable, everyday beer — with a twist."
Five Notable Beers: Emmon's Glacier IPA, Coco Loco Coconut Porter, Two Guns Tawni Blonde, Stuck River Red, Party Cove Porter
Awards: Not yet
Fun Facts:
>>> Kid and dog friendly
>>> If the Seahawks are on the tube, the brewery will open one hour before the game.
Craig Martinson and friends opened the Lake Tapps Brewing Company Aug. 25, 2014, in the Riverside Pub building next to the Stuck River Bridge in Sumner after years brewing together in Martinson's garage in Lake Tapps. They still brew on the one-barrel system, but have since added a 4-barrel system. Expect 10-12 Lake Tapps beers on tap in their taproom.